2023 SFGI Officers
Chair – Pawan Kumar, Arup
Vice Chair – Jenna Fontaine, Langan
Treasurer – Julia Villanueva, Arup
Secretary – Jon Oyan, Langan

Email Coordinator – Rica Chen, Arup
Event Coordinator – Riaz Jiwani, Advanced Geosolutions (AGI)
Student Outreach Coordinator – Jessy Nepolien, Langan

Website Coordinator – Mahsa Jerdi, Arup

Thanks to our Annual Sponsors for 2023!
Premier Annual Sponsors: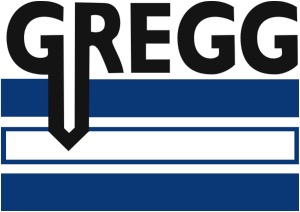 Annual Sponsors: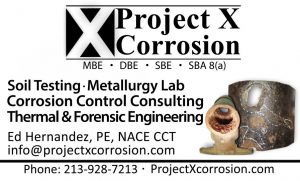 Are You Interested in Becoming a Sponsor?
Rev: August 29, 2023
San Francisco Geo-Institute
San Francisco Geo-Institute (SFGI)
For the latest announcements regarding events, dinner meetings, and news, please visit the SFGI LinkedIn Group or sign up for email updates. If you are interested in learning more about SFGI, check out our past events.
---
A
bout Us
The Geo-Institute (G-I) is a specialty membership organization focused on geo-professionals and the geo-industry. It is one of American Society of Civil Engineers' eight specialty Institutes. Similarly, SFGI is the local specialty chapter mirroring the goals and purposes of the G-I. The purpose of SFGI is to locally promote an interest in and the general advancement of engineering knowledge in the fields of geotechnical and geoenvironmental engineering, and related earth sciences.
Our geo-professionals work to improve the built environment, prevent the loss of life and property from natural and man-made hazards, and construct sound and reliable engineered facilities and structures.
---
UPCOMING EVENT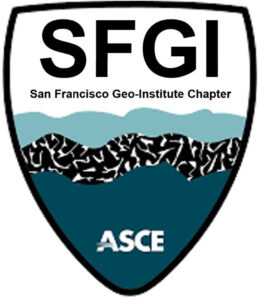 SFGI Dinner Presentation
Thursday, September 21, 2023
5:30 – 8:30 PM PST
Value Engineering Ground Improvements and Cutoff Shoring Walls
by Sarah Boudreau (Langan), Jim Gingery (Keller) and Jason Page (SPI)

---
REGISTER
$70 – Professionals and Guests
$25 – Students
---
Abstract
This SF Peninsula project consists of several new buildings, most with basements, at a site with compressible and potentially liquefiable soils. Initial analyses indicated liquefiable soil layers extended to significant depths below the site and deep soil mixing (DSM) ground improvement was contemplated for foundation support and a groundwater cutoff/shoring wall. Truebeck, Keller, Langan, and SPI worked with the project owner to provide an attractive value engineering solution that would accomplish the project goals. After detailed engineering evaluations were performed, the team was able to show that a more cost-effective aggregate pier ground improvement system would work for all but the most heavily loaded building, resulting in a 23% reduction in ground improvement costs. Originally, internal bracing and rakers were selected to buttress the shoring and groundwater cutoff wall. SPI developed an alternative design that allowed the wall to be cantilevered without rakers/bracing, allowing for reduced steel costs and accelerated basement construction.
---
Where
Scott's Seafood Jack London Square
2 Broadway
Oakland, California
The dinner presentation will be held in the Harborview A Room.
---
When
Thursday, September 21, 2023
5:30 pm – Registration and Social Hour
6:30 pm – Dinner
7:15 pm – Presentations:
Sarah Boudreau (Langan)  Site conditions and performance expectations
Jim Gingery (Keller)  Ground Improvement VE
Jason Page (SPI)  Shoring Wall VE
8:30 pm – End
---
**Send us an email at ascesfgeo@gmail.com to get involved!**