2021 SFGI Officers
Chair – Caroline Haatveit, ENGEO
Vice Chair – Blair Rushing, Keller
Treasurer – Roberto Nevarez, GEI
Secretary – Carley Burford, Langan

Email Coordinator – Julia Villanueva, Arup
Workshop Coordinator – Pawan Kumar, Arup
Student Outreach Coordinator – Jenna Fontaine, Langan and Lindsay Shapiro, Keller

Website Coordinator – Kevin Chan, Caltrans

Thanks to our Annual Sponsors for 2021!
Premier Annual Sponsors: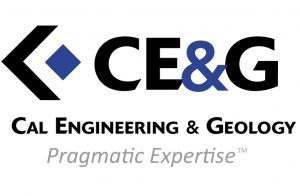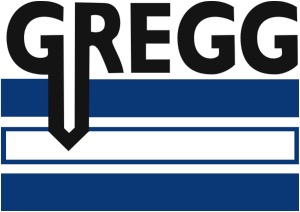 Annual Sponsors: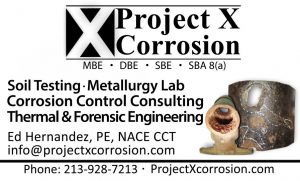 Are You Interested in Becoming a Sponsor?
Rev: March 3, 2021
San Francisco Geo-Institute
San Francisco Geo-Institute (SFGI)
For the latest announcements regarding events, dinner meetings, and news, please visit the SFGI LinkedIn Group or sign up for email updates.
About Us
The Geo-Institute (G-I) is a specialty membership organization focused on geo-professionals and the geo-industry. It is one of the American Society of Civil Engineers' eight specialty Institutes. Similarly, the San Francisco Geo-Institute (SFGI) is the local specialty chapter mirroring the goals and purposes of the G-I. The purpose of the SFGI is to locally promote an interest in and the general advancement of engineering knowledge in the fields of geotechnical and geoenvironmental engineering, and related earth sciences.
Our geo-professionals work to improve the built environment, prevent the loss of life and property from natural and man-made hazards, and construct sound and reliable engineered facilities and structures.
---
Upcoming Events
MARCH SFGI STEERING COMMITTEE MEETING
Are you interested in joining SFGI and participating in events with other geo-professionals in the SF Bay Area? Join us for the monthly Steering Committee meetings to learn more on how you can become involved.
Location:
Zoom Meeting

Date and Time:
Tuesday, March 9, 2020
5:30 to 6:30 PM
**Send us an email at ascesfgeo@gmail.com to get involved!**
---
Job Posting
City of Seattle, Senior Civil (Geotechnical) Engineer
The Geotechnical Engineering review group at the Seattle Department of Construction and Inspections has two openings for a Senior Civil (Geotechnical) Engineer. The group is searching for a candidate with seismic expertise in the "implementation of the geotechnical seismic aspects of ASCE 7-16 and future codes" and a second candidate that has "extensive experience in shoring, deep foundations, or numerical modeling." If you are interested in applying and want more details on the positions, please refer to the job posting below for more information. The posting closes at 4:00 PM PST on Tuesday, March 16, 2021.
https://www.governmentjobs.com/careers/seattle/jobs/2981970/senior-civil-geotechnical-engineer
---
Past Events
GEOTECHNICAL INSTRUMENTATION AND MONITORING WORKSHOP
San Francisco Geo-Institute (SFGI) hosted a virtual Instrumentation and Monitoring Workshop via Zoom. The workshop was held across two sessions delivered in February 2021. The two-part workshop was intended to present perspectives from both academia and industry, with the first session delivered by Kenichi Soga (UC Berkeley) and the second session delivered by Paul Thurlow (Geo-Instruments). Workshop attendees were provided an overview of geotechnical instrumentation and monitoring techniques and case histories demonstrating the implementation of these techniques. Thank you both to our speakers, Kenichi Soga and Paul Thurlow!
SFGI – BEST OF 2020 PHOTO CONTEST
Thank you to all participants who submitted photos of their home office setups, new hobbies, pets, and jobsites! Congratulations to all the winners.
Home Office Setup: Sarah Boudreau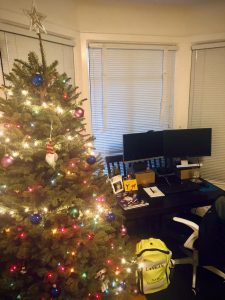 New Hobby (Gardening): Azizul Moqsud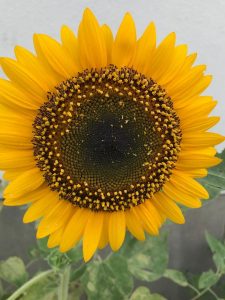 Pet: Joseph Ang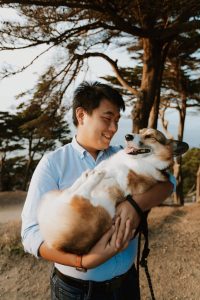 Jobsite (Central Subway): Kenneth Johnson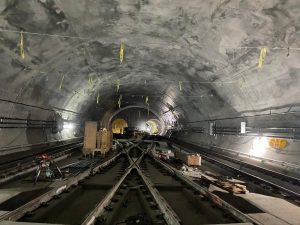 SFGI TRIVIA NIGHT
SFGI hosted its very own first virtual Trivia Night on November 18, 2020. Four teams faced off on geotechnical-related trivia, and one team prevailed. Congratulations to Team Mélange (Nick T., Hannah C., Elizabeth B., and Scott W.) on becoming the Undisputed Geotech Trivia Champions!