2021 SFGI Officers
Chair – Caroline Haatveit, ENGEO
Vice Chair – Blair Rushing, Keller
Treasurer – Roberto Nevarez, GEI
Secretary – Carley Burford, RITE Geosystems

Email Coordinator – Julia Villanueva, Arup
Workshop Coordinator – Pawan Kumar, Arup
Student Outreach Coordinator – Jenna Fontaine, Langan and Lindsay Shapiro, Keller

Website Coordinator – Kevin Chan, Caltrans

Thanks to our Annual Sponsors for 2021!
Premier Annual Sponsors: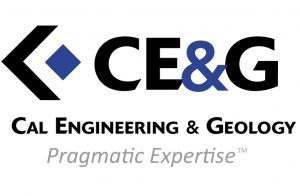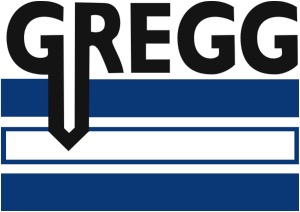 Annual Sponsors: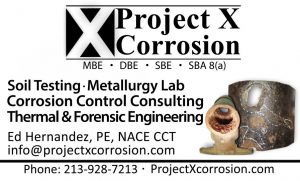 Are You Interested in Becoming a Sponsor?
Rev: September 17, 2021
San Francisco Geo-Institute
San Francisco Geo-Institute (SFGI)
For the latest announcements regarding events, dinner meetings, and news, please visit the SFGI LinkedIn Group or sign up for email updates. If you are interested in learning more about SFGI, check out our past events.
---
About Us
The Geo-Institute (G-I) is a specialty membership organization focused on geo-professionals and the geo-industry. It is one of American Society of Civil Engineers' eight specialty Institutes. Similarly, SFGI is the local specialty chapter mirroring the goals and purposes of the G-I. The purpose of SFGI is to locally promote an interest in and the general advancement of engineering knowledge in the fields of geotechnical and geoenvironmental engineering, and related earth sciences.
Our geo-professionals work to improve the built environment, prevent the loss of life and property from natural and man-made hazards, and construct sound and reliable engineered facilities and structures.
---
Upcoming Events
VIRTUAL SPECIAL SPEAKER
Professor Timothy D. Stark
Civil and Environmental Engineering
University of Illinois at Urbana-Champaign
Housing Development Case History near San Francisco –
Fill Placement on Franciscan Mélange
Wednesday, September 29, 2021
12:00 PM PST
**REGISTER**
Observations, testing, data, and analyses used to investigate the cause of distress into two housing developments located downslope of a large hillside fill will be presented. The investigation shows the distress in the housing developments was caused by a large and deep bedrock slope failure triggered by the hillside fill placement. In particular, large diameter borings, torsional ring shear testing on the fine-grained portion of the mélange, the complex geologic setting, and the effects of rainfall, surficial grading, home construction, and fill placement on slope stability will be discussed. Finally, the presentation will present eight (8) project management lessons from this important case history.
Timothy D. Stark is a Professor of Civil and Environmental Engineering at the University of Illinois at Urbana-Champaign with an expertise in Geotechnical Engineering. Dr. Stark has been conducting research and teaching on the static and seismic stability of natural and manmade slopes, embankments, and earth structures for over twenty-five (25) years. He has received a number of awards for his research, teaching, and service activities including: 2019 George H. Norman Medal from the American Society of Civil Engineers (ASCE); Best Paper in Geosynthetics International Journal, 2016; 2015 James M. Hoover Lecturers at Iowa State University; Thomas A. Middlebrooks Award, ASCE, 2013 and 1998; Associate Editor Award, Journal of Geotechnical and Geoenvironmental Engineering, ASCE, 2012; Journal of Legal Affairs and Dispute Resolution in Engineering Scholarly, Paper, ASCE, 2011; and R.S. Ladd D18 Standards Development Award, Standard Designation, ASTM, 2014, 2011, 2002.
OCTOBER SFGI STEERING COMMITTEE MEETING
Are you interested in joining SFGI and participating in events with other geo-professionals in the SF Bay Area? Join us for the monthly Steering Committee meetings to learn more on how you can become involved.
Location:
ENGEO & Zoom
1630 San Pablo Ave, Suite 200
Oakland, CA
Date and Time:
Tuesday, October 12, 2021 (Tentative)
5:30 to 6:30 PM
**Send us an email at ascesfgeo@gmail.com to get involved!**