October, 2019 ASCE/SEI Symposium: Bay Area Resilience on 30th Anniversary of Loma Prieta EarthquakeOn October 17, 2019 ASCE/SEI San Francisco Chapter hosted a symposium on resilience to mark the 30th anniversary of the Loma Prieta earthquake. The speaker panel consisted of representatives from BART, Caltrans, EBMUD, City of Oakland, and the San Francisco Office of […]
October, 2019
ASCE/SEI Symposium: Bay Area Resilience on 30th Anniversary of Loma Prieta EarthquakeOn October 17, 2019 ASCE/SEI San Francisco Chapter hosted a symposium on resilience to mark the 30th anniversary of the Loma Prieta earthquake. The speaker panel consisted of representatives from BART, Caltrans, EBMUD, City of Oakland, and the San Francisco Office of Resilience and Capital Planning. This event presented a unique opportunity for our members to learn about the resiliency efforts of major building and infrastructure agencies in the Bay Area.
The symposium began with five presentations, one from each participant, including "Resilient Oakland, Update on Planning and Building Resilience Efforts" and "Planning for Earthquakes in San Francisco Since Loma Prieta." After a break, questions to the panel were posed by the Moderator (SEI Chapter Historian Jeffrey S. Falero), by the audience, and by the panelists themselves.
Issues that were addressed include:
Lessons learned in 1989 Loma Prieta earthquake
Completed, current, and future projects aimed at improving system and regional resilience
Performance objectives, recovery times, emergency funding, etc. for the next big one
Interdependence of area systems and agencies
We are honored to have welcomed the following distinguished speakers:
Brian Strong, City of San Francisco Chief Resilience Officer and Director of the Office of Resilience and Capital Planning (Caltrans District 4, Hosts for the event)
Tracy Johnson, Chief Design and Construction Officer for the SF Bay Area Rapid Transit District (BART)
Katie Dignan, City of Oakland Assistant Director of the Planning & Building Department
Brian Maroney, California Department of Transportation (Caltrans) Toll Bridge Program Manager
Xavier J. Irias, East Bay Municipal Utility District (EBMUD) Director of Engineering and Construction

The symposium was generously recorded by our hosts, Caltrans District 4. A link to a shortened version of the recording will be made publicly available by the Chapter in early 2020.
August, 2019

Thanks to all the participants, volunteers, and sponsors for making this 5obc.org event such a success!  
5OBC was organized by SEI-San Francisco chapter and hosted by Santa Clara University, Department of Civil, Environmental, and Sustainable Engineering on August 14-16, 2019, to connect with leaders in the orthotropic bridge profession, learn from the experts, and earn Professional Development Hours (PDHs).
Recognizing orthotropic bridges are a specialized area within bridge engineering, the Sacramento Section of the American Society of Civil Engineers (ASCE), Capital Branch, initiated the first orthotropic bridge conference in 2004 so all engineers around the world could share their ideas, insights and projects. Since then the Capital Branch of the ASCE Sacramento Section conducted the second (2008), and third (2013) conferences. The 2004, 2008, and 2013 conferences attracted many notable bridge engineers from across the USA and more than 11 countries and were well received. In 2015, the Capital Branch moved the 4th OBC outside of the USA, partnering with China Bridge Magazine. For more history on the conference, please visit the Orthotropic Bridge website.
Sponsors for 5OBC were T.Y.LIN International, ChemCo. Systems, Parsons, Smith Emery, and Padir Consulting Engineers.   This conference was a result of hard work by dedicated organizing members, volunteers, and authors of the fine papers.
The conference banquet paid a tribute to the late Charles "Chuck" Seim, PE that passed away on April 28, 2019. He was a member of the scientific committee of the conference and a highly respected bridge engineer, serving the industry for over 50 years, 24 of which were at TYLIN as a senior vice president.
May 2019
Engineering Applications of Unmanned Aircraft Systems

With the advent of reliable small unmanned aircraft systems (sUAS), commonly referred to as "drones", a number of industries are now capitalizing on the commercial potential of these devices previously marketed for aviation hobbyists and panoramic "selfie" seekers. The size, access limitations, and potential hazards of many active construction sites and existing buildings provide ample opportunity for the implementation of sUAS for data collection. This presentation will summarize currently available technology, regulatory hurdles, and practical applications and limitations of sUAS technology to the engineering and construction fields. The presentation will conclude with brief case studies demonstrating the use of sUAS for engineering data collection on existing and historic structures.
Robert Kraus, P.E., a Senior Associate at Wiss, Janney, Elstner Associates (WJE) in Emeryville, California will present drone applications for structural engineers. As a FAA Part 61 and Part 107 pilot, Mr. Kraus increasingly relies on sUAS among other technologies to overcome the challenges of data collection on existing structures, including those in varying states of distress or failure.
April, 2019
SEI Happy Hour + Board Meeting

On April 18th, we conducted our quarterly face-to-face board meeting.  We encouraged our membership interested in joining the board of the Structural Engineering Institute of ASCE to come join us.  Even members that just wanted to enjoy a beer or sangria in good company of other structural engineers were encouraged to come.  Where: Obelisco Restaurant, 3411 E 12th St #110 in Oakland (Fruitvale BART Station)
March, 2019

Robotics and Structural Engineering:

Why This is the Greatest Time in History to be Engineers
On March 21st, San Francisco Chapter of SEI/ASCE hosted a technical presentation at Caltrans Auditorium, which featured on topics related to recent technologies and how they could impact the Structural Engineering industry. The event was open to the public; approximately 30 people registered and the majority of them attended the seminar.
The speaker, Steve Burrows, is a professional engineer and the founding partner at Baumatix. He has over 30 years of experiences in building engineering industry, and received highly-regarded honors including the Commander of British Empire by her Majesty the Queen, Honorary Fellowship from his alma mater Liverpool John Moores University. During the presentation, Steve discussed the current inefficiency in the building industry, and more importantly, how engineers should leverage the ongoing technology development and big data resources to advance the Architectural, Engineering and Construction industry. During the presentation, Steve delivered his belief that we are currently in the greatest time in history to be an engineer. Such optimism has influenced all the audience, and the participants were able to discuss with Steve covering topics from regulations of automated construction procedure, funding resources to implications on housing prices.
Prior to the presentation, the participants were able to mingle with other local engineers who are engaged on new technologies and care about the future of our industry as well as meeting with industry pioneers on advanced technologies. Additionally, many new participants were able to learn about our our San Francisco SEI/ASCE chapter, and expressed interest for future events
2019 February

New Crystal Springs Dam Bridge – Seismic Isolation Atop Dam Crest

The new bridge is built on top of Lower Crystal Springs Dam, 7 feet higher than the old bridge above the dam to clear the parapet walls that had been raised by 7 feet. The bridge is a 630 feet long, 7-span post-tensioned concrete structure supported on isolation bearings for earthquake resistance. The San Andreas fault is only about a quarter mile away. The isolation system involves lead-rubber bearings and special seismic joints at the roadway approaches and pedestrian access to accommodate large displacements. This is a unique bridge, and Roupen Donikian, P.E. presented its seismic design at the 7th National Seismic Conference in 2013. The bridge is complete, and the facility is expected to open soon.
Mr. Roupen Donikian, P.E. is a Senior Engineering Manager at WSP and currently serves in the capacity of a Senior Technical Principal in Earthquake Engineering in the Geotechnical and Tunneling Group. He has more than 35 years experience in structural engineering, applied mechanics, and earthquake engineering. He has worked on major bridge and tunneling projects nationally and internationally, including the Doyle Drive Replacement, MUNI Central Subway, San Francisco-Oakland Bay Bridge East Span Replacement, BART underground stations seismic evaluation and retrofit, and the seismic retrofit of the Richmond-San Rafael and San Mateo-Hayward Bridge projects in the Bay Area. Roupen's expertise includes: numerical modeling and analysis of large-scale structures; soil-structure interaction (SSI) analysis; structural stability analysis; and modeling & analysis of deep foundations. Roupen holds an MEng degree in Applied Mechanics from the University of California at Berkeley, and a BS degree in Aeronautical Engineering from Northrop University.
2019 January
Joint Winter Social with ASCE SF YMF, SEAONC YMF, and BAYA
On January 31, 2019, SEI SF joined ASCE SF YMF, the Structural Engineers Association of Northern California's Younger Member Forum (SEAONC YMF) and the Bay Area Young Architects (BAYA) for a Winter Social at "The Wreck Room" Tavern on historic Nob Hill in San Francisco.
Business cards were exchanged; pizza and cocktails enjoyed; projects and career tracks discussed; 3D printing admired; shuffleboard played; and new members of SEI-SF were engaged at this unique event that brought 100 design professionals happily in out of the cold.

2018 December
Alternative Ordinary Steel Moment-Resisting Frames Webinar Viewing.
On December 5, 2018, The SEI of ASCE San Francisco Chapter is hosted a webinar viewing, Alternative Ordinary Steel Moment-Resisting Frames.
Steel Ordinary Moment Frames create economical structural systems for both building and non-building structures, but their use is limited in higher seismic design category regions. Meanwhile, the design process for frames built of anything other than wide-flange steel members is somewhat unclear both in AISC 360-10 and (wiith the exception of the STMF) in AISC 341-10. This results in these frames being categorized as "alternative designs."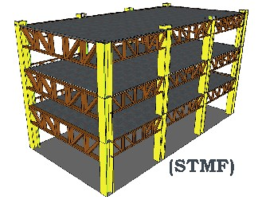 The webinar (CEU 0.2 credits, ASCE Course # AWI080515) discussed how to produce a reliable, defensible design of alternative for Steel Ordinary Moment Resisting Frames that complies with the intent of ASCE 7-10. After the webinar, there was some informal networking at a nearby, walkable location.
2018 November
The HayWired Earthquake Scenario: Potential Long-term Community Recovery Challenges and Opportunities for Community Resilience.
On November 15th, we hosted a presentation, The HayWired Earthquake Scenario: Potential Long-term Community Recovery Challenges and Opportunities for Community Resilience.
The presenter, Laurie A. Johnson, PhD, FAICP, emphasized the long-term housing and community recovery challenges associated with the HayWired earthquake scenario, including areas of concentrated damage, population displacement, and social vulnerability, as well as the opportunities for community resilience that have emerged from this analysis.
2018 October
ASCE/SEI Seminar: Steel Erection Engineering
ASCE/SEI San Francisco Chapter hosted a seminar on stability and safety of structures during construction. The presentation by Keith D. Palmer, PhD, PE took on Thursday, October 18 at 100 Pine St, Suite 1700 in San Francisco.
Buildings are typically designed by the structural engineer of record for the final, fully-constructed condition with no consideration of the structural requirements during construction. Ensuring the stability and safety of the incomplete structure during construction is the responsibility of the contractor doing the work. For steel buildings, these responsibilities include staged construction analysis, design of temporary lateral bracing, lifting and stability of horizontal and vertical elements, temporary cantilever supports, general erection aids, and development of an erection procedure. This presentation will describe these tasks with examples from recent projects; discuss the standards and codes erection engineers utilize; and discuss simple and inexpensive ways for engineers of record to aid in the erection process during design.
2017 September
Coastal Cleanup Day at Crissy Field with SEI
SEI SF joined in cleaning up a 2.1 mile stretch along Mason Street and McDowell Avenue In total 200 gallons of trash and 80 gallons of recyclables were removed.
2017 August
ASCE 7-16 Presentation by Ron Hamburger
ASCE/SEI 7-16 Minimum Design Loads and Associated Criteria for Buildings and Other Structures is now available for purchase.  This edition of the standard, which will be referenced by the 2018 IBC, has a number of major improvements, including new Chapters on Tsunami loads and performance-based structural fire protection, a completely rewritten Chapter on Nonlinear Seismic Response History analysis, and many incremental improvements to the requirements for seismic, snow, rain, and wind loading.  Ron Hamburger, SE, chair of the ASCE 7 Committee, will provide an overview of these important changes.
Dinner will be provided in the Caltrans Cafeteria starting at 
6 pm
. The presentation will start at 
7 pm
.
When
Thursday, August 3, 2017 from 6:00 PM to 8:30 PM PDT
Where
2017 June
Happy Hour at Trappist
Well, if you were there you know how great it was and if you missed it, you definitely missed out. Make sure to join us at the next opportunity.
2017 May
Happy Hour at Fieldwork Brewery
We enjoyed the gorgeous spring weather while networking over some great beer, we had a Happy Hour at the Fieldwork Brewing Company; a craft brewery founded in Berkeley, CA.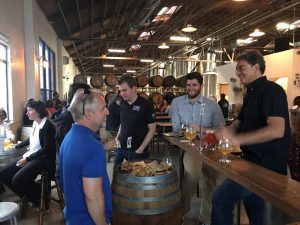 2017 April
BART Extension Tour
Provided by the Valley Transportation Authority (VTA), the Tour of the BART Extension Project included construction site visits to both the Milpitas and Berryessa stations, which are part of the 10-mile BART Berryessa Extension.
The Milpitas BART Station is located at the intersection of Montague Expressway and Capitol Avenue near the Great Mall in Milpitas.  Key features of the station included, ground-level concourse, below-ground boarding platforms, seamless connection to VTA's Montague Light Rail Station, multi-story parking garage next to station, VTA bus transit center, and on-site bicycle storage room.   The station is scheduled to open in December 2017.
The Berryessa BART Station is located between Berryessa and Mabury roads, adjacent to the San Jose Flea Market in east San Jose.  Key features include, street-level concourse, above-ground boarding platform, multi-story parking garage next to station, convenient private shuttle and "Kiss-and-Ride" loading areas, freeway access from US 101/Oakland Road and I-680/Berryessa Road, VTA bus transit center with Express Bus service to Downtown San Jose, and on-site bicycle paths and indoor bicycle storage room.  Originally scheduled to open in 2018, the station is now anticipated to be open to service in December 2017.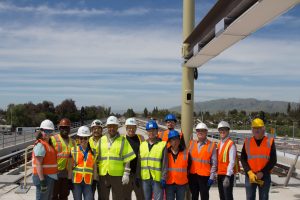 2017 February
Dream Big
The ASCE San Francisco Section is excited to kick off Engineer's Week and our Dream Big Student Outreach Program with a Red Carpet Premier of Dream Big: Engineering Our World. Dream Big is a giant-screen film about engineering that will take viewers on a journey of discovery and show audiences how engineers are developing the world of tomorrow. The premier is an opportunity to network with other industry professionals, celebrate the industry and the innovation that continues to bring society to new heights, and to inspire a new generation to reach for the stars in an industry that is at the center of our world.
Location: San Jose Tech Museum, 201 S Market St, San Jose, CA 95113
When: Friday, February 17th
2016 November
An Evening with Bridges to Prosperity
On November 17, the Golden Gate Branch, SF YMF and SEI hosted Mike Keever and Jeff Carlson from Bridges to Prosperity, a non-profit organization based in Denver, CO, and has the mission of providing isolated communities with access to essential health care, education, and economic opportunities by building footbridges over impassable rivers.   B2P does work all over the world, but is primarily active in Panama, Nicaragua, Haiti, Rwanda, and Bolivia.
Mr. Keever and Mr. Carlson discussed B2P's latest trip to Lurá, Panama where a group of 11 volunteers built a  166 ft long suspension Bridge. This team was unique in that it was comprised of volunteers from 10 different companies/organizations; including, 4 state DOTs, HDR, WSP/Parsons Brinckerhoff, CH2M Hill, Utah Pacific Bridge and Steel, Hirschfeld Industries, and the National Steel Bridge Alliance.  The volunteer team lived for two weeks in the local community and worked closely with Bridges to Prosperity representatives and local residents to build the bridge.  The team worked cohesively as a unit and completed the bridge ahead of schedule.
2016 October
Living Lab Work Day
Come join us on Saturday October 8, 2016 from 8:00 AM to 4:00 PM for some outdoor fun while helping Bishop O'Dowd High School. You will get hands on experience in building bioswales in an educational garden. Bioswales will treat roof and parking runoff, encourage increased infiltration, and bolster a redwood grove. Req: Work pants, closed toe shoes, a hat & a pair of gloves will be provided or get yours.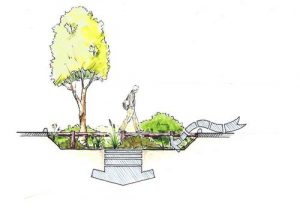 2016 September
Coastal Cleanup Day with SEI of ASCE
We are participating in this year's California Coastal Cleanup Day on September 17th. The event is a great opportunity to take care of our beaches while enjoying a day at the beach. We have chosen a beach that is in the most need of a little TLC: the Candlestick/Yosemite Slough North in San Francisco. The cleanup will take place from 9:00 AM – 12:00 PM and everyone is welcome including friends and family. You can come and leave at any time, however note that the "best" trash gets picked up first, so first-come first-served.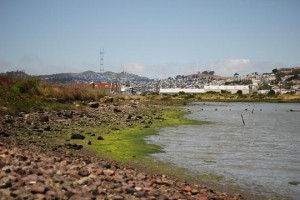 Tour of Transbay Transit Center
Currently under construction, the Transbay Transit Center Project is a visionary transportation and housing project that transforms downtown San Francisco and the San Francisco Bay Area's regional transportation system by creating a "Grand Central Station of the West" in the heart of a new transit-friendly neighborhood. Join us on September 22nd at 1:30 PM for an opportunity to tour the facility. Registration is limited so sign up early.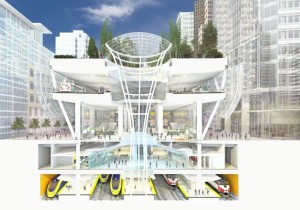 2016 August
SEI of ASCE Technical Presentation
This presentation highlights some of the Suspension Bridges in California & Accelerated Bridge Construction (ABC) techniques and construction methods used to construct orthotropic decks in California.  The California Department of Transportation (Caltrans) adopted orthotropic deck/box girder system in the 1960's for long span bridges because of its lower total weight resulting in lower dead load and consequently, lower seismic forces to be resisted by the bridge superstructure and substructure.  The construction engineering requires a good knowledge of structural analysis and structure design to ensure that the bridge structure is not over-stressed, and is stable during all stages of construction.  This presentation will highlight the following:
Highlight some of the long span suspension bridges in California.
Retrospection on the  orthotropic decks when first introduced in California to the New Bay Bridge recently constructed with orthotropic deck
Construction sequencing that went to build such structures.
Presenter: Ajay Sehgal, Senior Bridge Engineer, California Department of Transportation (Caltrans)
When:  August 25, 2016
Where: Caltrans District 4 Auditorium (111 Grand Ave., Oakland)
Time:
6 – 7pm   Deli-Style Dinner and Social Networking Hour
7 – 8pm   Presentation
Cost:
General – $20
Member of ASCE, SEI, or SEAONC; Caltrans Employee – $15
Student – $10
NOTE: Each attendee earns 1.0 Professional Development Hour (1.0 PDH)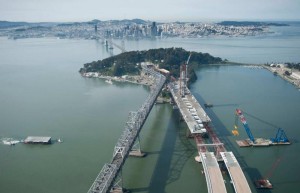 ---
2016 June
Tour of Walters & Wolf Precast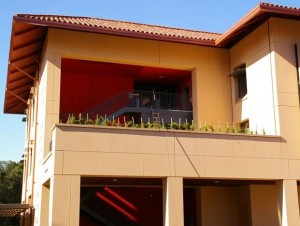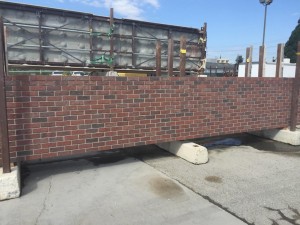 Please join SF SEI for a tour of Walters & Wolf Precast; a West-Coast leader in premier cladding services. The tour will encompass a total walk-thru of the production facility located in Fremont.  Participants will see how the various Architectural Precast Concrete and Glass Fiber Reinforced Concrete (GFRC) panels are designed, engineered, and fabricated.
Date: June 22
Time: 1 PM
Duration: approximately 2 hours
Place: 41777 Boyce Rd, Fremont, CA 94538, USA
Cost: Free
Participation is limited to 40 people.
Requirements: 18 years or older, no open-tow shoes, hard hat, safety glasses
2016 March
PEER Earthquake Simulator Lab Tour with ASCE SEI SF Chapter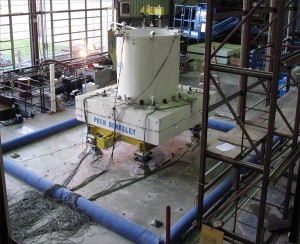 Join ASCE SEI for a tour of the Pacific Earthquake Engineering Research Center (PEER) Earthquake Simulator Laboratory at the UC Berkeley Richmond Field Station at 12PM, Thursday, March 24, 2016. This free event is your opportunity to learn about the world-class earthquake engineering research taking place right here in the Bay Area and see the Earthquake Shaking Table in action!
The tour will take you through the Earthquake Simulator Lab, NEES Lab, micro-NEES Lab, and NISEE/PEER Library. Several lab equipment demonstrations are planned, including the damper testing machine, remote sensors, and the shaking table. Free lunch will be provided by PEER!
Tentative Event Schedule:
12PM – 1PM: Lunch and Presentation by Clement Barthes, PhD, Lab Manager
1PM – 3PM: Tour of the Earthquake Simulator Lab, NEES Lab, micro-NEES Lab, and NISEE/PEER Library
Parking at the Richmond Field Station is free.
Public Transportation to the Richmond Field Station is provided by Bear Transit. See the RFS Shuttle Map and Schedule.
The event is FREE, lunch is FREE, the experience is PRICELESS!
Please register here.
2016 January
ASCE-SEI and SEAONC YMF are co-hosting a social event at Tonic Bar where we will be your guest bartenders for the night. Everyone is invited, there is no cover, and membership is not required for attendees. Drop by, get as many or as few drinks as you want and network. See you then!
When: Thursday, January 21 at 6:00 PM – 9:00 PM in PST
Where: Tonic, 2360 Polk St, San Francisco, CA 94109
Find photos of the event on Facebook
2015 November
Please join us for the ASCE San Francisco Structural Engineering Institute (SEI) inaugural dinner and technical presentation on Tuesday, November 10, 2015. Social hour at 6PM, dinner at 7PM, presentation at 8PM. Terrence Paret, Senior Principal with WJE, will present on the post-earthquake damage, repair, and seismic vulnerability assessment of the Washington Monument, the tallest unreinforced masonry structure in the world.
Date: Tuesday, November 10th, 2015
Time: 6PM social hour, 7PM dinner, 8PM presentation.
Place: Peony Seafood Restaurant, 388 9th Street #288, Oakland, CA 94607
For further event details and to register, please click here.
SF SEI Home | Board of Directors | Goals | Past Events | Facebook