Newsletters
Volume 1 Number 1 (Spring 2017)
Volume 2 Number 1 (Spring 2018)
SEI SF Board of Directors

Vladimir Calugaru, Marketing Director
Brian Kehoe, Technical Committee
Lachezar V. Handzhiyski, Technical Committee
Francisco Medina, Technical Committee
Shanshan Wang, Technical Committee
Anna (Teplitskaya) Vongsing, Inter-Organization Director
Amin Ghafooripour, Outreach Director
* Vacant Board Positions *
SEI San Francisco Chapter
---
Upcoming Event on Thursday, October 18, 2018:
ASCE/SEI Seminar: Steel Erection Engineering
ASCE/SEI San Francisco Chapter is hosting a seminar on stability and safety of structures during construction. The presentation by Keith D. Palmer, PhD, PE will take place 6-7pm on Thursday, October 18 at 100 Pine St, Suite 1700 in San Francisco. $20 online registration, $25 at the door. Sandwiches will be served.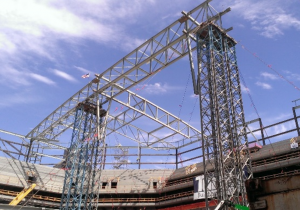 Buildings are typically designed by the structural engineer of record for the final, fully-constructed condition with no consideration of the structural requirements during construction. Ensuring the stability and safety of the incomplete structure during construction is the responsibility of the contractor doing the work. For steel buildings, these responsibilities include staged construction analysis, design of temporary lateral bracing, lifting and stability of horizontal and vertical elements, temporary cantilever supports, general erection aids, and development of an erection procedure. This presentation will describe these tasks with examples from recent projects; discuss the standards and codes erection engineers utilize; and discuss simple and inexpensive ways for engineers of record to aid in the erection process during design.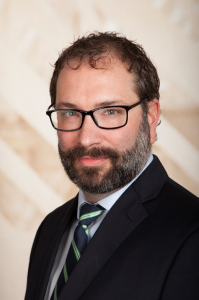 Keith Palmer, Ph.D., P.E. is a senior structural engineer in the San Francisco office of Simpson, Gumpertz and Heger. Dr. Palmer has 14 years of experience as a practicing structural engineer. He earned his Bachelor of Architectural Engineering from Penn State, his M.S. in Structural Engineering from the University of Minnesota and his Ph.D. in Structural Engineering from the University of Washington. His doctoral research focused on the behavior, performance and design of buckling-restrained braced frames. His work as a practicing engineer has included new design of museums, churches and hospitals and seismic performance assessment and retrofit of existing buildings. Over the last four years, Dr. Palmer has performed the erection engineering for numerous projects in the Bay Area and throughout California including the Sacramento Kings Arena. He is the current Chair of the Existing Buildings Committee of the Structural Engineers Association of Northern California and the Chair of the Non-Ductile Concrete Subcommittee.
RSVP on the Official event page.
Hope to see you there!
Chapter Introduction
Mission
To serve and promote the structural engineering profession within the San Francisco Bay Area in a manner consistent with the purpose of the Structural Engineering Institute (SEI) of the American Society of Civil Engineers (ASCE).
Vision
Inspire and advance the art and practice of structural engineering, develop and implement programs to enhance knowledge exchange, networking, and other professional development and educational outreach activities.
Chapter Bylaws
SEI-SF Bylaws 2016-04-12 (r1.6)
SEI Information
Established in 1996, SEI advances our members' careers, stimulates technological advancement, and improves professional practice. SEI drives the practical application of cutting edge research by improving coordination and understanding between academia and practicing engineers.  The San Francisco Chapter of ASCE SEI was founded in 2014.
If you have inquires or are interested in joining, please contact us at info@seisf.org.
SF SEI Home | Board of Directors | Goals | Past Events | Facebook