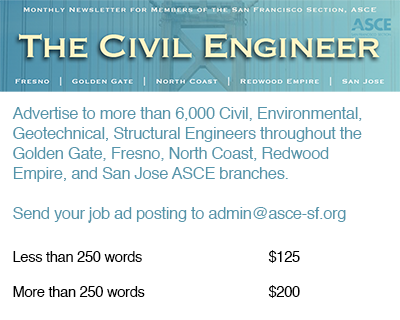 Associate Civil Engineer (Land Development)
$110,593 to $134,430 annual, FLSA Exempt/Salary
City of Saratoga seeks a full-time Associate Civil Engineer for our Community Development Department, reporting to the Community Development Director.
Tucked away near the Santa Cruz Mountains, Saratoga is an attractive residential community of 30,000 known for excellent schools and prestigious neighborhoods. The historic "Village" downtown district has distinctive dining and shops for residents and visitors, with buildings dating back to the late 1800. Saratoga's a respite from the Silicon Valley bustle and home to Montalvo Arts Center, the Mountain Winery concert venue, and Hakone Gardens, the oldest Japanese-style residential garden in the western hemisphere.
The ideal candidate has the experience necessary to perform a wide variety of professional engineering activities in connection with private land development; provide project management and administration; confer with developers, contractors, and representatives of other agencies regarding facility development; administer professional services and construction contracts; provide professional staff assistance to management, other departments, and the public in areas of expertise; perform a variety of studies and prepare and present staff reports; and perform related work as required. 
Saratoga provides an excellent total compensation package along with a 9/80 work schedule. View the summary of benefits: https://www.saratoga.ca.us/177/Salary-Benefits 
Learn more about City of Saratoga and view the complete job announcement: www.saratoga.ca.us/hr
Application filing deadline is Thursday, August 8, 2019 at 3:00 pm.
To be considered for this dynamic opportunity, apply online through www.calopps.org and search for City of Saratoga. 
---
City of Sausalito, CA
Director of Public Works / City Engineer
The City of Sausalito, California is offering an outstanding executive career opportunity for a talented Director of Public Works / City Engineer professional. Reporting directly to the City Manager, the Director of Public Works / City Engineer leads a very cohesive and talented team in a stable, well-funded and civic-oriented municipality. With an FY 2018/19 annual operating budget of $1.5 million and approximately $6.8 million budgeted for capital improvements, the Public Works Department is staff staffed with 13 FTEs further complemented by various contractors. The Director of Public Works / City Engineer is a key member of the City Manager's Executive Staff and has oversight and functions as both the Traffic Engineer and the ADA Coordinator. This position requires a Bachelor's degree in civil engineering or a closely related field and 6 years of progressively responsible experience in public works, public utility, or city engineering, including 3 years in a supervisory capacity. Specific experience with hillside development, mud and/or landslides, park facilities and improvements, sea-level rise, and water quality will be an added plus for consideration. Professional Civil Engineer license in the State of California is required. An advanced degree is an added plus. The annual salary range is $168,249 to $186,943 DOQ and is supplemented with an excellent benefits package including CalPERS Retirement.
Interested candidates should apply immediately by submitting a cover letter and comprehensive resume to Ralph Andersen & Associates at apply@ralphandersen.com. Confidential inquiries are welcomed to Heather Renschler at (916) 630-4900. Detailed brochure is available at www.ralphandersen.com/jobs/director-of-public-works-city-engineer-sausalito-ca/.
---
City of San Jose
Deputy Director, Environmental Services Department – Capital Improvement Program
Annual salary: $116,893 to $182,084
The City provides an array of benefits.
Application deadline: Open until filled.
The first review of resumes will take place on Monday, May 27, 2019.
This is a fantastic opportunity to lead an award-winning CIP team and to demonstrate vision, innovation, and technical and operational expertise. A key responsibility is to manage the 10-year, $1.4 billion CIP. The CIP will modernize the San Jose-Santa Clara Regional Wastewater Facility (RWF), the largest advanced wastewater treatment facility in the West. The RWF CIP is one of the largest public works projects in the history of the South Bay. The development of the adopted 10-year CIP was guided by the Plant Master Plan (PMP), which envisions over $2 billion in facility investments over the next 30 years and includes over 114 projects.
Known as the "Capital of Silicon Valley," the City of San Jose plays a vital economic and cultural role anchoring the world's leading region of innovation. At the southern tip of the San Francisco Bay, San Jose is Northern California's largest city and the 10th largest city in the nation. Surrounded by the Diablo and Santa Cruz mountain ranges, with easy access to the California coast, San Jose has received accolades for its vibrant neighborhoods, healthy lifestyle, and diverse attractions.
Reporting to the Director of Environmental Services, the CIP Deputy Director will plan, organize, and direct the overall management of the Capital Improvement Program, including construction management and project delivery, ensuring program stability. This position is responsible for directing and monitoring the overall CIP budget, schedule, and workflow.
The ideal candidate will be someone who possesses extensive professional, technical, and managerial experience in major capital improvement programs, including wastewater projects; and who has demonstrated the ability to build effective teams and keep a program moving forward.
To be considered for this exceptional opportunity, please submit an electronic version of your resume (including dates of employment, staff managed, and budget of programs/projects managed), cover letter, and the names of six professional references (two each of current or former: supervisors, direct reports, and colleagues) by applying on our website: https://secure.cpshr.us/escandidate/JobDetail?ID=453
For additional information contact:
Jill Engelmann
CPS HR Consulting
Ph: 916-471-3377
Email: jengelmann@cpshr.us
To view an online brochure for this position visit: www.cpshr.us/search
City of San Jose website: www.sanjoseca.gov
The City of San Jose is an equal opportunity employer.