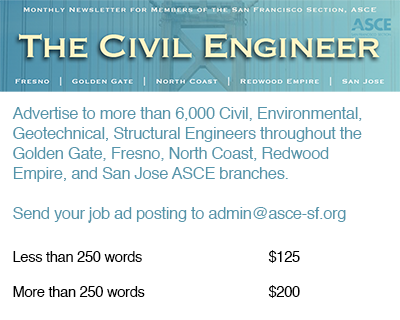 Assistant Public Works Director – City Engineer
City of Santa Clara, CA
Located in the Silicon Valley, Santa Clara (pop. 123,752) enjoys a high tech presence and is also home to Santa Clara University, the Santa Clara Convention Center, California's Great America theme park and the new Levi's Stadium. Known for its beautiful tree-lined streets and residential neighborhoods, Santa Clara is also embarking on City Place, one of the largest development projects in the region's history slated to exceed 9 million square feet at buildout. The Assistant Public Works Director will serve as the City Engineer and be responsible for overseeing and reviewing the preparation of plans, specifications, estimates, and contracts for public works-related projects.
The ideal candidate will be a results-oriented leader and an impressive project manager. An exceptional people manager, he she will be adept at overseeing a multi-generational workforce. Six (6) years of increasingly responsible relevant experience, which includes three (3) years of municipal public works management experience, a Bachelor's degree, and registration as a Civil Engineer are required. A Master's degree is desirable.
The control point salary range is $183,312 annually with the potential to go up to $237,228. Salary is supplemented by a generous benefits package. Visit www.tbcrecruiting.com for brochure and to apply online. Closing date: Sunday, February 11, 2018.
Teri Black 424.296.3111
Bradley Wardle 650.450.3299
www.tbcrecruiting.com
---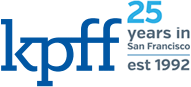 KPFF San Francisco team members work amongst diverse professionals on some of the most challenging projects in the region including the Yerba Buena Island master planned community redevelopment and SOMA residential high-rise projects. Our office of 75 is in downtown San Francisco and has an incredible view of the Bay. We have a Fun and Wellness committee who organize great social activities, involve us in the community and encourage a healthy lifestyle.
Sound like a place you'd like to work? We're seeking interested and qualified team members with a degree in Civil Engineering and a minimum of 5 years of civil engineering design experience. Ideal candidates are self-motivated, eager to develop their design and project management skills and are passionate about providing exceptional client service.
Position Requirements:
Minimum of 5 years of civil engineering design experience
Experience designing civil site improvement plans, subdivision improvement plans and public works improvement plans desirable.
PE License in State of California
Bachelor of Science in Civil Engineering
Working knowledge of C.3 Storm Water Design Criteria
Ability to fulfill duties as a civil technical design lead
Ability to manage projects and mentor junior staff
Ability to work in team environment on a variety of projects
AutoCAD and Civil 3D proficiency
Great attitude and communication skills
Typical Project Types Include:
Entitlement Processing
Tentative Maps
Site Improvement Plans
Subdivision Improvement Plans
Roadway Improvement Plans
Stormwater Control Plans
Water Distribution
Sanitary Sewer Collection
Storm Drainage Collection
Stormwater Control Plans
Erosion Control Plans
Master Plans
We Offer:
Benefits
Competitive salary
Performance based bonuses
Flexible working hours
Great work environment
If you are interested in this position, please submit your resume and a letter of interest by clicking the "apply now" link below. Resumes sent elsewhere will not be considered.
Celebrating our 25th anniversary in San Francisco in 2017, KPFF is a collaborative and creative team of civil and structural engineers designing innovative solutions for private and public projects of all types and scales. We're driven by a commitment to our core values of Excellence, Trust, Relationships, Stability, and Passion; defining our professional practice, how we are organized and our commitment to our clients and employees. Firm wide KPFF has been in business since 1960, growing from a single office in Seattle (Washington Corporation) to become a nationally recognized firm with more than 1,100 team members and 20 offices throughout the United States.
Learn more about us:
KPFF is an Equal Opportunity Employer
---

2017-1848 Assistant Engineer (Transportation)
Come and join our award-winning firm! At T.Y. Lin International, we value our employees and reward them for their excellence. We are currently seeking an Assistant Engineer (Transportation) to join our Oakland, CA office.
SUMMARY
T.Y. Lin International is seeking an Assistant Engineer to aid in the planning and design of transportation related projects, including project studies and plans, specifications, and estimate (PS&E) documents. The primary focus will be in both public and private transportation systems. The candidate should have a working knowledge of both State (Caltrans, AASHTO) and local agency (city and county) guidelines and design criteria.
QUALIFICATIONS
Requires Bachelor's Degree in Civil Engineering or equivalent course work or experience in civil/roadway design. Must have E.I.T. or eligibility for P.E. within 2 years and at least one year of experience (2+ is preferred) in transportation construction document preparation preferred. Previous Caltrans experience is strongly preferred. Proficiency using drafting software (AutoCAD or Microstation) required and civil design software (INROADS, CAICE, or AutoCAD Civil 3D) desired but not required. High proficiency in Microsoft Word and Excel required.
HOW TO APPLY
If interested, please apply via our website: https://careers-tylin.icims.com/jobs/1848/assistant-engineer-%28transportation%29/job?mode=view
---
Coffman Engineers is seeking a highly skilled, self-motivated Senior Civil Engineer with ten plus years of experience to expand the growing Oakland Office civil engineering department.
Applicants must be well versed in all aspects of civil engineering, including site layouts, grading plans, storm water management facilities, water quality best management practices and utilities.   Experience in AutoCAD/Civil 3D, Microsoft office and other software is a plus.
Requirements Include:
Bachelor's degree in civil engineering
California Civil Engineer (P.E.) registration required
Minimum of 10 years of professional experience preferred
Experience with local architectural/engineering community required
Ability to build, manage, and maintain a strong discipline team of professionals and support staff within a cooperative multidiscipline office. The team must be able to market services as well as perform services to a high level of satisfaction to clients.
Ability to assist Business Development and other discipline leads in developing technical proposals, and take a lead role in marketing commercial, institutional, and industrial clients.
Ability to work with counterparts in other offices to share workload when required
Excellent verbal, written and organizational skills
Please apply online at https://workforcenow.adp.com/jobs/apply/posting.html?client=coffman&jobId=36628&lang=en_US&source=CC3
This position is direct with Coffman Engineers; we are an Equal Opportunity and Affirmative Action Employer of Minorities/Females/Veterans/Disabled individuals.
Follow Us!
www.coffman.com
Twitter: @CoffmanEngineer
Instagram: @CoffmanEngineers
LinkedIn: https://www.linkedin.com/company/coffman-engineers

---

Civil Engineer
Brelje & Race Consulting Engineers is a multi-disciplined firm offering a broad range of civil engineering planning and design, construction management, environmental permitting and surveying services. With strong roots since our 1954 start in Sonoma County and a diverse portfolio, our commitment to high-quality technical work and outstanding client service makes us one of the most sought after firms in the North Bay region.
We have an immediate need for a Civil Engineer with water and/or wastewater experience. A career with us is an excellent opportunity to work for a diverse clientele on a broad array of challenging and interesting projects, including planning, design, construction administration and operations support for water and wastewater systems and related infrastructure.
In addition to design experience, the ideal candidate will have the following:
BS Degree in Civil Engineering

California P.E. Registration, or can obtain within one year

Microsoft Office Suite proficiency

Excellent oral and written communication skills

Detail oriented

Goal driven and self-motivated

Current experience with Auto CAD (Civil3D a plus)
Brelje & Race hires and retains highly qualified people within the industry with most of our staff having more than 15 years tenure. We offer the best of both worlds—a small office work environment with large company amenities and resources. This provides an amazing opportunity for professional development and advancement along with whole life balance, competitive salaries, generous bonuses and a comprehensive benefits package.
Our outstanding team performance stems from an environment that is supportive, challenging and fun. Engaging in monthly activities such as bowling, ziplining and summer picnics, enhances our already strong and effective working relationships.
If you are considering a change to your career path, we encourage you to send us your resume today.
mcarthur@brce.com
{REM2-16}