September 2019 – This Month in Sacramento
---
THIS MONTH IN SACRAMENTO – SEPTEMBER 2019 NEWSLETTER
Legislative Update
by Richard Markuson
Region 9 Legislative Advocate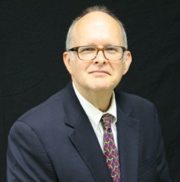 Status Report on ASCE's Bills of Interest
Governor Newsom signed SB 307 (Roth D) that will require the State Lands Commission (SLC), in consultation with the Department of Fish and Wildlife (DFW) and the Department of Water Resources (DWR), to review certain water transfers. The SLC must determine that the transfer of the water from a groundwater basin underlying specified desert lands will not adversely affect the natural or cultural resources, including groundwater resources or habitat, for that transfer to be allowed. The bill would subject the proposed groundwater transfer and storage project known as the Cadiz Project to the finding requirement. You can read his signing message here.
After the veto, Cadiz announced that it is planning to begin farming hemp. Cadiz Inc. is forming a joint venture with a cannabis company to grow industrial hemp on up to 9,600 acres of its 35,000-acre property in San Bernardino County.
The newly formed SoCal Hemp Farm, a joint venture with Glass House Farms, a subsidiary of California Cannabis Enterprises, will build a 5-acre pilot project.
The water project has been bitterly opposed for years by environmentalists and lawmakers, including Sen. Dianne Feinstein who argued it would jeopardize habitat.
Cadiz officials said they were still planning on pursuing their water-pumping plans and that they expected the hemp farming to be "fully compatible" with the groundwater project. "Overlying farming demands will be coordinated with project operations and existing Court-validated permits," the company said in a statement. "Cadiz will also continue to support the further scientific review of area mountain springs and water dependent ecosystems as called for in recently adopted legislation, and nothing in this venture diminishes that commitment."
Newson also signed SB 200 (Monning – D) that establishes the Safe and Affordable Drinking Water Fund to help water systems provide an adequate and affordable supply of safe drinking water. It requires the State Water Resources Control Board (SWRCB) to adopt a fund implementation plan will control expenditures of the fund. It also requires SWRCB, in consultation with local health officers and others, to make public a map of aquifers that are used or likely to be used as a source of drinking water that are at high risk of containing contaminants. You can read Newsom's press release here.
Newsom also signed AB 487 (Gallagher – R) that allows DWR to delay the imposition of penalties and interest on delinquent dam fees until 30 days after the start of the fiscal year. AB 467 "cures" a DWR policy of charging late fees immediately (which are frequently reversed).
Pending final approval by Newsom are: AB 101 the housing trailer bill for 2019-20; AB 252 (Daly – D) to make permanent, Caltrans' authority to carry out the National Environmental Policy Act (NEPA) Assignment Program; and AB 756 (Christina Garcia – D) that authorizes the SWRCB to order public water systems to monitor for perfluoroalkyl and polyfluroalkyl substances (PFAS) and establishes a separate public notification process as a result of any confirmed detection(s).
New Reports of Interest
California Public Utilities Commission has released its annual Solar Initiative Program Assessment, says "the state has exceeded by roughly 241 percent its goal of 3,000 megawatts of customer-installed solar power, and the average cost of an installed residential solar system has decreased 52.6 percent since the creation of the California Solar Initiative."
Dept. of Water Resources released "California Water Plan Update 2018," the 12th five-year update since the plan was adopted in 1957; Natural Resources Secretary Wade Crowfoot says, "Perhaps most importantly, Update 2018 prioritizes supporting local and regional efforts to build water supply resilience across California."
CA State Auditor's office has released its report, "Fallen Leaf Lake Community Services District: Its Billing Practices and Small Electorate Jeopardize Its Ability to Provide Services," finds the district, which is located south of Lake Tahoe in El Dorado County, "overbilled reimbursing agencies by more than $700,000 from 2016 through 2018" for firefighting assistance and "has relied on volatile funding — the inflated reimbursements — to balance its budget;" recommends that Cal OES, which is responsible for processing those reimbursements, should "complete implementing its plan to routinely audit reimbursement documents submitted by local fire agencies that assist in firefighting."
The Center for Climate Integrity Resilient Analytics released High Tide Tax: The Price to Protect Coastal Communities from Rising Seas. . Interactive data  Using climate shift models and data from the National Oceanic and Atmospheric Administration (NOAA), this study creates four different climate change scenarios, focusing on resulting sea-level rise in the next few decades. Based on the infrastructure considered at risk along the U.S. coast, the study then estimates the cost to build protective sea walls. The study's interactive data feature breaks out cost by state, county, city, and congressional district. California is the 8th most costly state, with an estimated $22 billion needed for sea walls. Solano, Humboldt, and Mendocino Counties are projected to cost the most in sea wall construction in the coming decades.
Nature Communications released Amplification of Future Energy Demand Growth Due to Climate Change.  "Whereas previous studies focused largely on energy use for a single country, continent, or sector, this new research is a global analysis using projections from 21 climate models, as well as population and economic projections for five socioeconomic scenarios. The scientists found that global energy demand will increase 11 to 27% by 2050 with modest global warming, and 25 to 58% with more severe warming. The tropics, southern Europe, China, and the United States will all experience the greatest increases in demand…. The higher temperatures climb and the more air conditioning families need to keep cool, the more expensive utility bills will become—a situation that … will be especially damaging to low-income households, who already spend a larger portion of their monthly budget on utilities than higher-income homes."
Governor's Appointments
At the California Department of Water Resources
Reappointed as director: Karla Nemeth, Sacramento, has been director since 2018.
Reappointed as chief deputy director: Cindy Messer, Sacramento, has served in the role since 2017.
At the California Department of Fish and Wildlife
Reappointed as director: Charlton "Chuck" Bonham, Berkeley, has served in the role since 2011.
Reappointed as chief deputy director: Valerie Termini, Davis, acting since 2018 and previously executive director of the CA Fish and Game Commission.
Reappointed to the Alfred E. Alquist Seismic Safety Commission: H. Kit Miyamoto, Davis, president of Miyamoto Global Disaster Relief since 2011 and a global CEO of Miyamoto International since 1997; Fuad Sweiss, Santa Ana, executive director of the City of Santa Ana Public Works Agency since 2018; Andrew Tran, San Gabriel, senior vice president of property underwriting at Swiss Re America since 2015
At the California State Transportation Agency
As deputy secretary for transportation planning: Avital Barnea, Washington, D.C., program manager for freight at the American Association of State Highway and Transportation Officials since 2014.
As deputy secretary for innovative mobility solutions: Lori Pepper, Washington, D.C., senior federal policy specialist at Honda North America Inc. since 2016.
---