September 2018 – Region 9 Reports
---
REGION 9 REPORTS – SEPTEMBER 2018 NEWSLETTER
by Doug Taylor, P.E., M.ASCE
Chair, ASCE Region 9 Disaster Preparedness Committee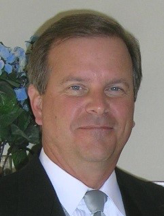 Help!
With all the wildfires burning in California and the tragic loss of life and property, the news reports occasionally have stories of heroic actions or heartwarming displays of people helping people.  And that's what happens when disaster strikes… something within our humanity wants to reach out and help others.
When the next big earthquake hits California, you're going to want to help… but you can't; unless you first get certified as a Disaster Service Worker (DSW) in the California Safety Assessment Program (SAP).  It's SO EASY to get certified.  The six-hour course is often FREE (or offered for a small charge to cover lunch and meeting room costs) and is provided periodically in areas around the State.  The Certificate is good for FIVE years and then you can renew online… what could be simpler?  To find a class in your area, check the training schedule at the website of the California Office of Emergency Services www.caloes.org and click on their Training Calendar.  Look for an SAP Evaluator training class near you. If you don't find a class in your area, send an email to me saying you're interested and I'll do my best to set one up near you if enough people are interested… dtaylor@outbackmaterials.com.
For more information, the DSW program is further explaned on the "CalOES" website including Frequently Asked Questions. Be prepared for the next disaster and use your Civil Engineering background to help others in need.

---
---