September 2017 – Region 9 Reports
---
REGION 9 REPORTS – SEPTEMBER 2017 NEWSLETTER
Outgoing Region 9 Director Message
by Jay H higgins, P.E., ENV SP, F. ASCE Region 9 Director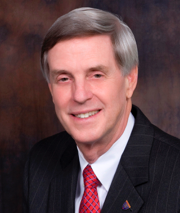 The October 11th American Society of Civil Engineers (Society) 2017 Annual Convention will mark the end of my term as your Region 9 Director.   It is hard to believe that my three-year term has come to an end.  It has been a pleasure to represent the members of the four Region 9 Sections: Sacramento, San Diego, San Francisco and Los Angeles, as your representative on the Society's Board of Direction.
I would like to thank all the Region 9 Governors, Committee Chairs, Committee Members and members of the Sections, Branches, Younger Member Groups and local Institutes for their hard work and support of ASCE.  You have all greatly contributed to my term being such a pleasant experience over the past three years.  I believe Region 9 has accomplished so much in support of the Society's strategic initiatives, as well as many more activities of interest to our members at the local level.
In an October 2014 article for the Section newsletter, I addressed the purpose and objectives of the Region 9 Board of Governors as assisting the Society Board of Direction on a regional basis in governing the Society and providing leadership to carry out programs for the benefit of Region 9.  This includes supporting the Society's strategic initiatives.  These initiatives have changed slightly since 2104 and are currently the following;
-Advocate for Sustainable Infrastructure – Raise the grades highlighted in the ASCE Report Card by taking into account that the infrastructure should be sustainable;
-Grand Challenge – lower the life cycle costs of infrastructure projects by 50% by the year 2025;
-Raise the Bar – define the educational and experience required to practice as a Professional Civil Engineer.
Let me highlight some of the Region 9 accomplishments in support of these initiatives:
One of the most successful infrastructure advocacy activities is our annual Region 9 Infrastructure Symposium. The symposium is hosted and rotated around the State to provide each Section geographic area the opportunity to become closely involved in this activity, and to assure the we are reaching members in all areas of the state.  This year the Infrastructure Symposium, chaired by Yaz Emrani, Region 9 Infrastructure Policy Committee Chair, was held in Los Angeles.  It reached close to 300 members, and involved speakers from many agencies, consulting firms, and three current and former mayors.  The Society's 2016-2017 President, Norma Jean Mattei, was in attendance and spoke about the Society's Infrastructure advocacy activities, and the Infrastructure Report Card released in March 2017.
-The Region formed a Sustainability Committee focused on including the tenets of sustainability in all civil engineering projects. As Chair of the Region 9 Sustainability Committee, Mark Norton has developed this very active committee which includes representatives of all four Sections.  The Committee promotes the concept of sustainability and the new sustainability rating system, Envision, for civil engineering projects to our members, legislators and the public at large.  The Committee has encouraged members to obtain the Envision® Sustainability Professional (ENV SP) credential.  Workshops have been held to provide the training.  Notably, a workshop is held each year on the day before our annual Region 9 Infrastructure Symposium.
-The Region has one of the most active legislative advocacy programs in ASCE. The Region 9 Sacramento Legislative Fly-in Day held each year and hosted by the Government Relations Committee, chaired by M.J. Hashemi, brought together around 100 members for a morning legislative briefing before going to the State Capitol to meet with their Senator and Assembly Member.  Our member advocacy on legislation positively impacts issues surrounding infrastructure and the civil engineering profession.
-The Region also has a very active Transportation Committee, chaired by David Schwegel. This committee follows pending legislation that impacts the State's transportation infrastructure. In addition to participating in the Legislative Day Fly-In, the Transportation Committee annually holds another visit to state legislators and representatives of state committees directly involved in transportation issues.
-The Region has a very active Water Committee, chaired by Xavier Irias, that also follows pending legislation impacting the state's water resources. In addition to participating in the Legislative Day Fly-In, the Water Committee annually holds another visit to state legislators and representatives of state committees directly involved in water issues.
-The Region recently formed a Task Committee, chaired by Jim Frost, to promote Society's Grand Challenge Initiative, the Society's newest strategic initiative. The investments needed to improve our infrastructure continue to increase well beyond available funding. How do we close the infrastructure gap? TheASCE Grand Challenge asks all civil engineers to join in the solution to: 1) significantly enhance the performance and value of infrastructure projects over their life cycles by 2025; and 2) foster the optimization of infrastructure investments for society.  To reach this goal, the profession must influence major policy changes and infrastructure funding levels, while challenging civil engineers to focus on innovation, rethink life cycle costs, and drive transformational change.  The Region 9 Committee will work with the Society as they develop an implementation plan for this initiative.
-The Region has formed a Raise the Bar Committee (RTB) to support one of the three top strategic initiatives of the Society. The goal of RTB is to advance the profession and protect the public welfare by actively supporting the national movement to raise the educational requirements for future professional engineers.  The Region RTB Committee is chaired by Kwame Agyare.  The committee is up and running with several representatives from the Sections and Branches participating in conference calls and activities.  They are coordinating their activities with the Society's RTB Committee and have made presentations to members, which has provided valuable feedback.
-Awards Committee System Upgrade – Our awards Committee, Chaired by Matt Kennedy, has upgraded our Region 9 awards process to align the Section categories with the Region 9 categories, and developed a computerize system that allows the branches and sections to electronically submit award applications to the next level of evaluation. This upgraded system allows a more efficient evaluation process for the submittals tor recognizing the great civil engineering work done by individuals and the project teams in our Region.
The Region has several other committees working to benefit our members and keep the Region organization effective.  They include:
-Disaster Preparedness Committee, chaired by Doug Taylor, which is training our members to be prepared to respond to calls from the State of California to help during the disaster response phase of natural and man-made disasters. Look for announcements in the Section newsletters for opportunities for Safety Assessment Program (SAP) training in post-disaster engineering assessments.
-California State Report Card Committee, chaired by John Hogan and Tony Akel, are in the process of coordinating an update to the California Infrastructure Report Card, for release by March 2019. This is a very valuable tool to use in our legislative advocacy activities.
-BPELSG Committee, chaired by Thor Larsen, endeavors to send a representative to every CA Board of Professional Engineers, Land Surveyors, and Geologists Board meetings to show our support of the board and to remain current on actions affecting professional Civil Engineers.
-Younger Member Forum Committee, chaired by Gidti Ludesirishoti, keeps the Region 9 Board informed of the various activities of the younger member forums, and allows us to be proactive in supporting their activities.
-History and Heritage Committee, chaired by Chuck Spinks (former Region 9 Director), recognizes the great civil engineering projects within the state of California. Region 9 coordinates with the Sections and Branches on identifying worthy historic projects deserving of recognition.  It is important to let the public know about the significant civil engineering projects that improve their quality of life.
-The Audit Committee, chaired by Thor Larsen, and the Membership Committee, chaired by Matt Kennedy, help with the internal activities to keep Region 9 running effectively.
I am grateful to all these committee chairs, Section Presidents and Governors, who participate in all our board meetings, as well as those members that served on committees. I appreciate their commitment to ASCE, their hard work, and their dedication in helping to make Region 9 effective in benefiting our members.
Beginning in October 2017, Kwame Agyare, the current Vice Chair for Region 9, will become the Director of Region 9 and will serve on the Society Board of Direction.  I have the greatest confidence that he will continue the great work being done by our committees and members, and will move our Region forward in providing benefits to our members.
I have no definitive plans for my future involvement in ASCE, but I know that I will continue to support our organization in any way I might be asked to serve.  If you have any questions or comments please feel free to contact me at: jayhiggins896@gmail.com or my cell phone at (818) 406-4896.
---
Disaster Preparedness Update
by Doug Taylor, P.E., M.ASCE Chair, ASCE Region 9 Disaster Preparedness Committee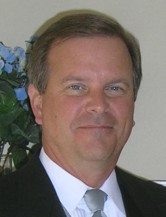 Get Ready for a Disaster!
Have you been certified as a Safety Assessment Evaluator (SAP) yet? If you haven't, then you're not ready for a disaster. When thousands of homes and businesses have been damaged or destroyed by an earthquake somewhere in California you won't be able to offer your engineering assistance. And you'll want to. So let's get you certified.
It's easy to get trained. The six-hour course is often FREE (or at a small charge for lunch and meeting room) and is provided in areas around the State periodically. The cert is good for FIVE years and then you can renew online… what could be simpler? To find a class in your area, check the training schedule at www.caloes.org and click on their Training Calendar. Look for an SAP Evaluator training class near you.
If you don't find a class in your area, send an email to me saying you're interested and I'll do my best to set one up near you if enough people are interested… dtaylor@outbackmaterials.com.

---
Changes to the California PE Board's Laws in 2015 that Apply to Local Governmental Agencies
by by Ric Moore, PLS Executive Officer, California PE Board (BPELSG)
(Reprinted with permission from the Spring 2015 BPELSG Bulletin)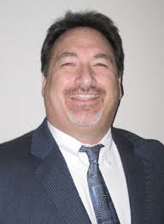 The California PE Board (BPELSG) has asked the ASCE Region 9 Board to assist in reminding public agency engineers of their responsibilities for monument preservation/perpetuation as required by law. Please contact BPELSG Executive Officer Ric Moore (Ric.Moore@dca.ca.gov) for any questions or clarification in regard to this 2015 past article.
On January 1, 2015, changes to both the Professional Land Surveyors' Act and the Professional Engineers Act that apply to governmental agencies and their employees became effective.
Section 8725.1 was added to the Professional Land Surveyors' Act (California Business and Professions Code) requiring that all licensure requirements imposed upon private sector professional land surveyors shall be imposed upon individuals performing land surveying for a governmental agency. Section 8725.1 states as follows:
It is the intent of the Legislature that the licensure requirements that are imposed upon private sector professional land surveyors and land surveying partnerships, firms, or corporations shall be imposed upon the state and any city, county, city and county, district, and special district that shall adhere to those requirements. Therefore, for the purposes of Section 8725 and this chapter, at least one person authorized to practice land surveying shall be designated the person in responsible charge of professional land surveying work practiced in any department or agency of the state, city, county, city and county, district, or special district.
This requirement has been a part of the Professional Engineers Act, in Section 6730.2, for many years. The addition of Section 8725.1 has made it clear that professional land surveying services performed for or by a governmental agency are required to be done by a person legally authorized to perform land surveying services. These sections clarify that the requirement for licensure applies to governmental agencies and their employees as well as licensees working in the private sector.
The change to the Professional Engineers Act was an addition to Section 6730.2, which has been amended to add subsection (c) concerning monument preservation. Section 6730.2(c) states as follows:
The designate person in responsible charge of professional civil engineering work of any department or agency of the state, city, county, city and county, district, or special district pursuant to this section is responsible for compliance with subdivisions (b) and (c) of Section 8771.
The addition of Section 6730.2(c) identifies that the civil engineer in responsible charge for civil engineering work at a department or agency is responsible for compliance with the laws pertaining to the preservation of monuments that control the location of subdivisions, tracts, boundaries, roads, streets, or highways, or provide horizontal or vertical survey control, and the monuments shall be located and referenced prior to the time when construction of the project begins so monumentation is not lost and that any existing monumentation can be retained or replaced in their original position.
Based upon these new requirements, the Board for Professional Engineers, Land Surveyors, and Geologists (Board) is in the process of creating a form to be completed by governmental agencies that will identify the engineers and surveyors in responsible charge of performing the respective engineering and land surveying duties for their agency. The form, Notice of Department or Agency Association, will be required to be filed by all governmental agencies that perform civil, electrical, and mechanical engineering or land surveying services whether that agency is a State, city, county, or city/ county agency, or a district or special district. The form will provide the Board with a record of who, whether an agency employee or a contracted individual, is in responsible charge of engineering and surveying services for each department or agency.
---