October 2018 – Construction Institute Dinner Meeting
---
CONSTRUCTION INSTITUTE – OCTOBER 2018 NEWSLETTER
Upcoming Dinner Meeting Announcement: Chabot Dam Seismic Upgrades – October 16, 2018
Tuesday, October 16, 2018
Peony Seafood Restaurant, Oakland
Chabot Dam Seismic Upgrade Project
Speakers:
Javier Prospero, P.E. / Senior Civil Engineer / EBMUD
Adam Sheldon / Senior Manager / DMZ Builders
Join us at our dinner meeting on October 16 in Oakland to hear Javier Prospero of the East Bay Municipal Utility District and Adam Sheldon of DMZ Builders discuss the seismic upgrade of the Chabot Dam and the unique construction challenges encountered while performing this work .  The Chabot Dam is an earth fill dam in the East Bay hills near San Leandro built almost 150 years ago creating Lake Chabot as a water source for the East Bay.  The seismic upgrade of the dam by EBMUD, through a construction contract with DMZ builders, was completed in 2017, and it consisted of strengthening of the dam using Cement Deep Soil Mixing (CDSM), replacement of the outlet piping using the masonry tower itself as a cofferdam, and the demolition of the masonry outlet tower.  This work was completed with minimal impact to Lake Chabot and the surrounding community.  Come network with your peers, enjoy a multi-course buffet dinner and drinks, and hear about the unique project challenges and accomplishments.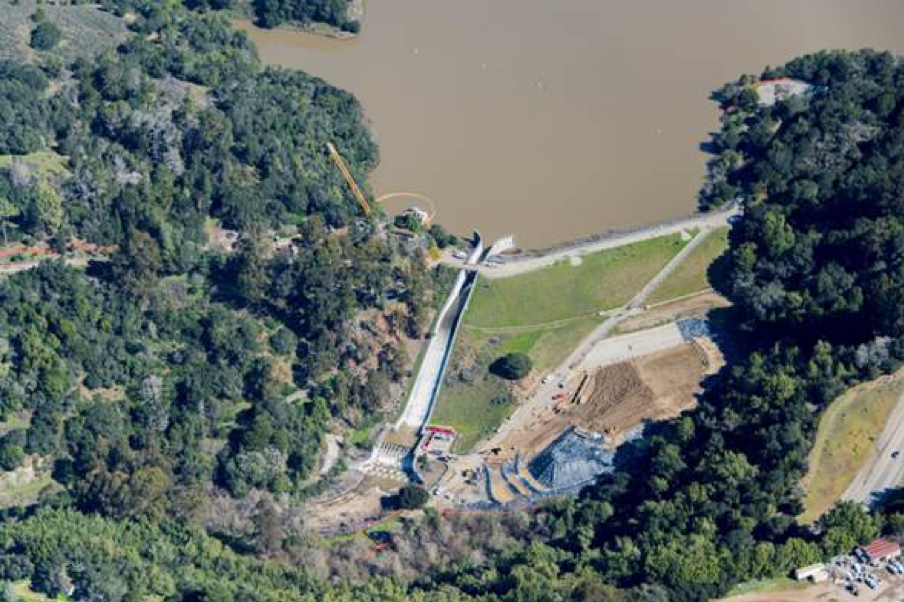 To register, contact Doug Higashi at 510-287-1677 or go to the Constant Contact website at http://events.r20.constantcontact.com/register/event?llr=tynn6tjab&oeidk=a07efqd1em001503c2d  Cost of the event is $40, or $15 for students, and includes a multi-course Chinese banquet dinner and dessert. 6:00 PM Social, 7:00 PM Dinner, 8:00 PM Program
---