October 2017 – President's Message
---
PRESIDENT'S MESSAGE – OCTOBER 2017 NEWSLETTER
President's Message
by Elizabeth Z. Bialek, PE. SF Section President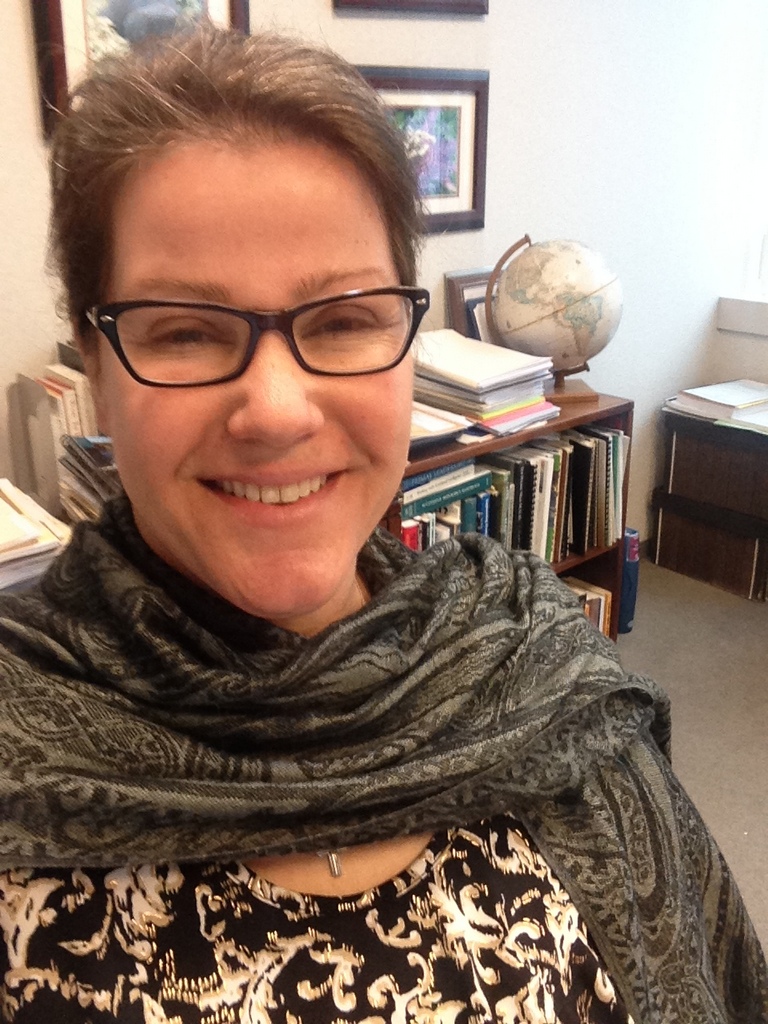 October brings thoughts of fall, pumpkin spice and turning leaves and it also marks the beginning of a new fiscal year for the ASCE SF Section! We had an exciting year under past president Lorraine Htoo's leadership. The Section's Branches and Institutes held regular monthly meetings on a range of technical topics. In addition, the Section and Branches held several screenings of ASCE's IMAX film "Dream Big", continued strong K-12 Outreach, active university programs and made strides in developing local Infrastructure Report Cards.
The SF Section closed out the year with its Annual Meeting and Awards Dinner, held on September 14, 2017 in the "Green Room" in the historic War Memorial Building, across the street from San Francisco's City Hall. The meeting was preceded by the Section's second annual Order of the Engineer Event, where eleven engineers pledged to practice engineering with integrity, technical competence and in service to the public. After a lovely reception on the outdoor terrace facing City Hall followed by dinner, several individuals were recognized for their contributions to the profession, including Ted Mooradian, who was recognized with a Lifetime Achievement Award and Gabriel Alcantar, who was this year's HJ Brunnier Award winner. Several Northern California projects were recognized as outstanding projects in their specialty area. Congratulations to all of the award winners! A complete list of award winners is included in this month's newsletter and available online. All winners will advance as nominees for the Region 9 Awards, which will be presented in March of next year.
Looking forward to this year, we will once again offer a wide range of technical presentations throughout the far reaches of the San Francisco Section. Keep an eye out for announcements in the section newsletter and by email about the many monthly meetings taking place near you, from the North Coast and Redwood Empire to Fresno. Our Institutes also have many events planned. Be on the lookout for the latest information about the Construction Institute, EWRI, Geo Institute, SEI and the newly formed Sustainability Committee. I encourage everyone to take advantage of the opportunity to network with your colleges and keep abreast of developing technology, policy and regulatory trends. To make these opportunities available, volunteers and speakers are needed, and I encourage everyone to actively participate.
There are also opportunities to get involved with ASCE at the Region and National Level. In particular, Region 9 is looking for volunteers to serve on the Grand Challenge Committee. ASCE's Grand Challenge is a call to engineers to close the gap between the need for infrastructure investment and the available funding. Volunteers are also needed to prepare the state-wide Infrastructure Report Card. Other ASCE initiatives include a reformulation of the "Raise the Bar" initiative, which is evaluating the appropriate body of knowledge for those practicing civil engineering and developing ways to ensure an adequate level of competence among civil engineers. On a similar note, ASCE is also seeking to define the role of technologists and technicians in our profession. All of these initiatives require your experience, judgement and expertise – so please consider volunteering in these areas.
Finally, mark your calendars for Friday, March 23, 2018 for the 12th Annual ASCE Region 9 California Infrastructure Symposium. This year's symposium will take place at the Wilsey Center, located in the War Memorial Building in San Francisco. As in past years, the full-day symposium will include a Water Track and a Transportation Track featuring prominent speakers in those areas, along with several keynote presentations.
I am looking forward to working with you and for you in this coming year. Please feel free to reach out to me with your ideas or concerns and if you are interested in becoming more involved. See you at the next meeting!
---