November 2020 – Region 9 Reports
---
REGION 9 REPORTS – NOVEMBER 2020 NEWSLETTER
Welcome to Region 9!
by Kenneth H. Rosenfield, P.E., F. ASCE, ENV SP
ASCE Region 9 (California) Director
Chair, Region 9 Board of Governors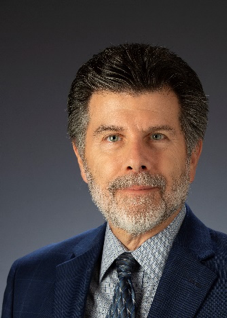 I begin, and will end, this article with a heartfelt thank you to all ASCE Members! I have the distinct and humbling honor to have been newly sworn in as your Region 9 Director for a three-year term. I am here to represent you and to lead your Board of Governors; creating a bridge between the Society Board of Direction and all of our respective local entities, the Sections, Branches, Younger Member Groups, Student Groups, Life Member Groups and Institutes. Each October begins the new ASCE fiscal year and we have entered the '21 Fiscal Year which covers the period of October 1, 2020 through September 30, 2021. This is going to be a great year for our membership, for advocacy, for collaboration, for education, and for improved communications!
My role as Director follows the great lead of those that came before me and the good stewardship model of this organization. Most recently, Kwame Agyare was our Director and he was fully committed to ASCE as well as being passionate about our Region. Thank you, to Kwame for his leadership! I have been fortunate to also associate with the other previous Region 9 Directors; Jay Higgins, Jennifer Epp and Chuck Spinks, through which I have learned much.
Becoming the Region 9 Director was not envisioned when I became active through my membership with ASCE. I was a student member in college, at the University of California, Irvine, and always maintained my membership after graduation. For many years, I was a "passive" member; I enjoyed attending lunch and learn sessions presented by the Orange County Branch, but did not seek to volunteer. When subsequently asked to volunteer for this Branch as Secretary and Newsletter Editor in 2005, I accepted because we have a great organization with many terrific accomplishments; I wanted to extend our important work of enhancing member value. I was elevated through the seats of the Board, Treasurer, Vice President, and became Branch President in 2008. I found volunteering for our organization personally fulfilling and positive for our profession. I then volunteered to serve the Region and became the Chair of the Transportation and Development Committee from 2010 to 2015. During this time, I was selected to become a presidential officer in the Los Angeles Section and held the position of Section President in 2014. I then was selected to be a Region 9 Governor At-large for a three-year term beginning in late 2015. At the completion of that term, I became the Chair of the Region's Government Relations Committee and, this past year, held the position of Region 9 Vice-Chair.
While serving various positions at the Branch, Section and Region, I became educated and trained on advocacy including its importance to civil engineering, our profession and infrastructure. ASCE does and can advocate on positions of public policy and infrastructure investment. Our organization provides excellent training for anyone interested in this effort. In fact, every member should become an advocate for these causes. You can start by simply becoming a Key Contact at ASCE.org/keycontacts.
I volunteered for a Society level committee becoming a member of the State-Government Relations Committee (SGR) with other volunteers from around the Country for a four-year period. I have participated in multiple Washington DC fly-ins, Sacramento fly-ins, became an Advocacy Captain and was selected to move from the SGR to the Society level Public Policy Committee. I recently completed the year at the position of Chair of the Public Policy Committee, through which, on a rotating three-year return cycle, all 166 ASCE Policy Statement are reviewed and updated. My experience as a volunteer with ASCE has been very satisfying because enhancing our profession is not only good for civil engineering but good for the public health, safety and welfare. I urge you to join in this experience, do not wait for someone to ask you to fill a position. Locate your local officers and offer to volunteer in any way needed. You will not regret it!
In the coming months, your Region 9 Board will be updating our Strategic Plan to align it with the ASCE mission, vision and goals. Fundamentally, our purpose is to help you get the most out of your ASCE membership. We will work to improve communications, update our digital presence, foster the growth and influence of our profession and advocate for sustainable and resilient infrastructure. As we complete the planning efforts, I will provide you with a progress report.
To help achieve the Region's goals, the Region has, in addition to the Director, six Governors – one for each of the Region's four Sections, and two At-Large Governors. Your Governors and their roles on the Board are as follows:
Elias Karam (Vice-Chair), Governor from the Sacramento Section
Rune Storesund (External Secretary), Governor from the San Francisco Section
Tapas Dutta, Governor from the Los Angeles Section
Jeff Cooper (Treasurer), Governor from the San Diego Section
MJ Hashimi (Internal Secretary), Governor-at-Large (Los Angeles Section)
Christine Rice, Governor-at-Large (Los Angeles Section)
One of the responsibilities of our Governors is to visit with the Sections, Branches, Younger Member Groups, Student Chapters, Institute Chapters, and Life Member Groups to gain an understanding of their needs and challenges.  The Region is happy to help in any way we can. We are your link to the Society's Board of Direction and can bring to the attention of the Society Board any issues that may require action. For your Governors to learn more about your successes, needs, and challenges, please invite a Governor to your next event.  The Governors contact can be found on the Region 9 website, http://regions.asce.org/region9.  You are also welcome to contact me to attend an event, to address any questions, or to convey an idea you believe will benefit the members in your local organization. My direct contact information is below. The Region 9 Governors and I would like the opportunity to assist you in making your organization and activities a success.
The Covid-19 pandemic has impacted us all at a professional and personal level. I trust and hope that you are all well and will remain so until this is under control. The pandemic has not seemed to reduce our respective workloads, however, as I speak with my peers, I am told everyone is as busy as ever. We have adjusted to working remotely or in staggered shifts in the office environment while adopting new hygiene standards. We are a remarkable and resilient group of professionals that can tackle any problem. Congratulations to everyone for making the adjustment to this unprecedented situation!
The pandemic did have an impact on Region 9 operations in that our 14th annual in-person California Infrastructure Symposium (CAIS), jointly held with the Sacramento Section, had to be cancelled in March and rescheduled as a virtual event that was held on September 25. The annual Awards Event, typically held in conjunction with the CAIS, was also changed to a virtual event and held on the afternoon of September 24. The Awards Event was well received, all award winners received their plaques along with "five minutes of fame" as a part of the presentations. Many thanks to Awards Chair Adam Killinger, Kwame Agyare, Anne Ettley and all Awards Committee members for this successful event!
The planning efforts for the CAIS, led by Mike Konieczki, past Sacramento Section President, were remarkable and outstanding. Thanks to Darren Mack, Tapas Dutta, Jafar Faghih, Anne Ettley, Richard Markuson, Kwame Agyare and many others for the outstanding efforts to shift the format of this event and make it a success. Well over 200 ASCE members and students participated in the all-day symposium which presented a great lineup of keynote speakers, transportation track speakers and water track speakers. Our sponsors stayed committed to the event and many thanks to them, as well! Please watch for announcements as planning is now underway for the 15th annual CAIS to be held jointly with the Los Angeles Section in 2021.
ASCE is currently in our membership renewal period. Membership is a great value for all of the services that are provided with your annual fee. Don't forget to also support your local Section and Institutes through membership. ASCE is offering a membership referral program with rewards for facilitating new member sign ups. The program is called the "Member get a Member" drive. Refer nonmembers and earn gift cards for anyone that signs up. To access this program, go to ASCE.org/mgam. Most importantly, now is the time to renew your membership. I have done so, please join me today.
My priorities for my term include enhancing our membership numbers. We are all stronger as a team and a voice for civil engineering with more members. This fosters betterments for the profession and all civil engineers. In Region 9, we have over 18,000 members which represents over 10% of all of the ASCE members. Yet, many civil engineers in California are not members of ASCE. ASCE is the preeminent professional civil engineering organization and works very hard for you to protect our profession, repel threats to licensure, push legislatures for investments in infrastructure and addresses many public policy issues of importance for the public health, safety and welfare.  We hold paramount our Code of Ethics, we invest in ourselves through educational offerings, we offer many technical publications and self-learning opportunities through our Institutes, we offer leadership training, leadership opportunities and we offer comradery and friendship amongst our peers. I intend to reach out to all civil engineers in California and implore them to join this great organization. I ask you to join me in this effort.
I am very thrilled to be representing you and look forward to the near future when we can meet again face to face. I wish you all the best, thank you, again, for your support in my term as Director. Feel free to reach out to me for any needs at KennethRosenfield.ASCE@gmail.com or call me on my mobile phone at (949) 322-8560.
---
Sacramento Section Update
Supporting Student Scholarships During the Pandemic

by
Megan LeRoy, PE
President,
Sacramento Section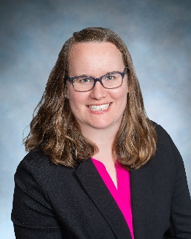 On a smoky and warm morning, in the beginning of October, volunteers from ASCE Sacramento Section and Odin Construction set up for the annual Golze Golf Tournament at The Ridge Golf Course in Auburn California. In the midst of the pandemic and wildfires, tournament attendees donned face coverings and signed waivers acknowledging the health risks posed by COVID-19. In addition to the standard check-in procedures, hand sanitizer, gloves, and masks were available to participants for their use. The goodie bags also included some sanitizing wipes. Neither of these items took away from the tournament festivities nor the attendees continued support of the student scholarship fund. The tournament was shorter this year as there was no indoor banquet after the day of golf. Fewer golfers were in attendance compared to last year's tournament but attendees seemed enthusiastic to spend the day away from their computers supporting student scholarships. Many companies who chose not to send golfers to the tournament still contributed financially to the event's success.
The tournament is organized and run by Louay Owaidat with Odin Construction Solutions, Denise Dutra Maloney with Maloney Construction, and Brad Quon with Construction Testing Services. Under their outreach and direction, the tournament was extremely successful. I had the opportunity to sell raffle tickets with Denise Dutra Maloney. She was amazing at convincing golfers to purchase raffle tickets for the raffle prizes. Countless hours behind the scenes went into this successful event. Many tournament sponsors and attendees had attended the event in previous years. There were many familiar faces at check-in though recognizing them was more challenging with face coverings.
This tournament supports the Alfred R. Golze Scholarship Fund, which provides scholarships to college students in the Sacramento Section. Scholarship recipients are ASCE student chapter members attending California State University, Chico; California State University, Sacramento; University of California, Davis; and University of the Pacific. Last year, the event raised over $100,000 and supported 21 student scholarships. This year, the tournament attendees committed $115,000 in scholarship funds. Louay, Denise, Brad, and the Alfred R. Golze Committee continue to support students who have shown academic achievement and are active members of their ASCE Student Chapter. Mark your calendars for the first Thursday of October 2021 for our 15th annual golf event benefiting student scholarships. Our goal is to raise $150,000 next year!
For more information the Sacramento Section, please visit https://asce-sacto.org/or contact Megan LeRoy, PE, President, Sacramento Section, at mleroy@ksninc.com or at asce@asce-sacto.org.
---
2020 Region 9 Awards Recognition Event
by Adam Killinger, P.E., G.E., M. ASCE
Awards Committee Chair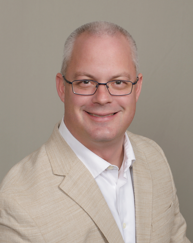 What a crazy year…  We find ourselves increasingly relying on electronic connectivity as we work through our personal and professional lives.  As engineers, we are frequently evaluating the cost/benefit ratio of our situation.  Here are some thoughts on our newfound online lifestyles.
The challenges:
The virtual experience lacks personal connection.
The people that need it most cannot seem to figure out the mute function during a zoom meeting.
Awkward overlapping virtual face-to-face small talk while the group leader is running 10 minutes late.
Coffee and unconsciousness compete for brain control during that first morning meeting you woke up for only 10 minutes earlier.
The benefits:
The commute is much better.
More time with the family.
Blaming connectivity, you can escape that TPS report meeting your boss has been driveling on about.
And pants are now optional!
As all of us have had to endure the inconvenience of COVID (tragically for some it has been much more than just an inconvenience), ASCE Region 9 was forced to postpone and ultimately move to a virtual format for this year's awards event.  Excepting for a few expected technological hiccups along the way, this year's event proved worthwhile and – most importantly – provided the deserved recognition of many civil engineers and projects in the state of California.
This year Region 9 recognized 13 individuals for their work in advancing our profession and 22 outstanding projects.  The top award for Project of the Year went to I-5/Genessee Avenue Interchange Reconstruction Project located in San Diego, California.  The Project owner is Caltrans District 11 with Kimley-Horn and Associates, Inc. as the Engineer of Record.  This project is a premier project in the San Diego Region that incorporated freeway, active transportation, and complete street elements to improve mobility for all users in an employment dense community.  Caltrans, the City of San Diego, SANDAG, and UC San Diego partnered to construct the $117 million project which features a new multi-modal interchange, a 1.5 mile class I multi-use path with a pedestrian/bicycle overcrossing, new sidewalks, ramp improvements, and bike and auxiliary lanes.
Please check the Region 9 website, http://regions.asce.org/region9/awards, for a complete rundown on award recipients, and please consider nominating one of your projects and individuals for recognition through your Section.  All winners in eligible categories at the Section level are automatically rolled up to Region 9 to be considered for award recognition.  We look forward to seeing you again next year!
---

2020 California Infrastructure Symposium
by Michael Konieczki, PE, D.WRE, M.ASCE
2020 California Infrastructure Symposium Chair
Sacramento Section Past-President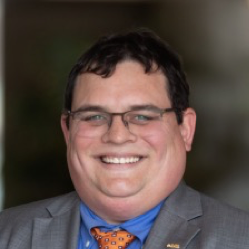 Fellow ASCE Members and Infrastructure Enthusiasts, We did it! On September 25th, the 2020 California Infrastructure Symposium (CAIS) was held with over 200 Engineers, Policy Makers, Academics, and Students in virtual attendance. Thanks to all of you that registered for the event. I hope you enjoyed the amazing presentations from our speakers on this year's theme: Driving the Economy Forward with Infrastructure.
My personal, unending gratitude to the entire Symposium Committee. Thanks to their tireless efforts in the COVID-19 chaos of this year, we were able to pivot from our planned in-person event in April, to an extremely successful virtual event in 6 short months. It took a huge amount of volunteer hours to coordinate with speakers, develop procedures, and modify format to a pull this all off.
Another key to the 2020 CAIS's success was the tremendous generosity and understanding of our sponsors. The dedication to ASCE and continued commitment to the 2020 CAIS given the required change in "venue" are extremely commendable. Thank you to all ours sponsors:
Diamond Presenting Sponsor

Ruby Symposium Sponsors
Sapphire Symposium Sponsors
Emerald Symposium Sponsors
A special thanks to Anthony Hernandez of HDR, Anne Lynch of GHD, and Tino Maestas of Odin Construction for volunteering their time and moderating our sessions. These three had the hardest jobs of the day; introducing our speakers and keeping the sessions running on time. Thanks again for the great work.
I trust that each of you that attended the Symposium this year found it well worth it. I hope you plan on attending the 2021 CAIS when it is co-hosted by Region 9 and Los Angeles Section. I for one will be there.
---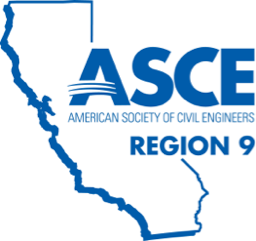 NOMINATIONS ARE OPEN FOR THE FOLLOWING POSITION:
ONE (1) REGION GOVERNOR FROM THE SAN DIEGO SECTION
ASCE Region 9 invites nominations for one (1) Region 9 Governor from the San Diego Section for a three-year term beginning October 1, 2021.  To be considered for this position, you must be a Society member in Good Standing and have an Address of Record within the Region being represented.  It is encouraged that nominees also have prior service as a Branch, Section or Institute officer, member of a Section or Branch committee, or a member of a Society-level Committee with demonstrated leadership skills. This position is subject to election during the annual ASCE election cycle.
To apply for this positions, submit the following documents by the deadline of December 1, 2020, to 1) Yazdan Emrani, P.E., Region 9 Nominating Committee Chair, at YEmrani@GlendaleCA.gov and to 2) Patricia Montgomery, Managing Director, Executive and Board Operations, ASCE, at PMontgomery@ASCE.org:
A Letter of Intent to apply for this elected office
Signed Governor Commitment document (contact Yaz Emrani for form)
Biographical Statement, not to exceed 200 words
Vision Statement, not to exceed 200 words
Any endorsements
Color head shot photograph
Nominees will be requested to attend an interview before the Region 9 Board of Governors in January 2021, at a location (or by virtual means), time and date to be set.  For questions or application templates, please contact Yaz Emrani at yemrani@glendaleca.gov
---