May 2020 – This Month in Sacramento
---
THIS MONTH IN SACRAMENTO – MAY 2020 NEWSLETTER
Legislative Update
by Richard Markuson
Region 9 Legislative Advocate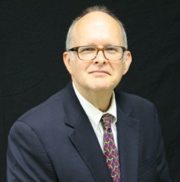 The world was stood on its' head in March by the COVID-19 crisis. As the health and economic crisis expanded in California, the Legislature passed an emergency spending package of two bills (SB 89 and SB 117) for Governor Newsom. It recessed early for its' spring recess that has now been extended to May 4, 2020.
Executive Orders
Governor Newsom was very busy in March – issuing a series of executive orders to deal with the crisis.
N-25-20 March 12 Directs Californians to follow public health directives including canceling large gatherings more than 250 people. Order removes waiting period for unemployment and disability insurance for Californians who lose work as a result of the COVID-19 outbreak. Readies state to commandeer hotels & medical facilities to isolate & treat COVID-19 patients. Allows local and state legislative bodies to hold meetings via conference calls while still meeting state transparency requirements Here
N-26-20 March 13 Order mandates that school districts use dollars to fund distance learning and high-quality educational opportunities, safely provide school meals, and arrange for the supervision of students during school hours. Order requires Department of Education and California Health & Human Services Agency to develop strategies to address equity challenges around internet connectivity, ensure students with disabilities receive specialized education, and safely provide meals. Order urges employers to take area school closures into account and provide flexibility during the COVID-19 crisis Here
N-27-20 March 16 Updated California Health Guidance: Seniors and COVID-19 vulnerable residents directed to home isolate. Health care, residential and non-residential facilities licensed by the state, especially those serving senior citizens and other COVID-19 vulnerable populations, will face significant challenges  Here
N-28-20 March 16 The Executive Order authorizes local governments to halt evictions, slows foreclosures, and protects against utility shut offs Here
N-29-20 March 18 The order waives eligibility re-determinations for 90 days for Californians who participate in:
– Medi-Cal health coverage
– CalFresh food assistance
– CalWORKS
– Cash Assistance for Immigrants; and
– In-Home Supportive Services
The change will allow current recipients of these safety net programs to continue receiving them without interruption. The executive order also waives certain provisions of the Bagley-Keene Act. Here
N-30-20 March 18 waive, pending federal approval, this year's statewide testing for California's more than 6 million students in K-12 schools. Here
N-32-20 March 18 providing flexibility to local governments to spend their emergency homelessness funding on immediate solutions tailored to combatting COVID-19 and its impacts on the homeless population. The Governor also waived certain regulatory barriers for any shelters or facilities built with this emergency funding. Here
N-33-20 March 19 Stay at home order Here
N-34-20 March 20 to permit vote-by-mail procedures to be used in three upcoming special elections, protecting public health and safety during the COVID-19 outbreak. Here
N-35-20 March 21 The order gives the state the ability to increase the health care capacity in clinics, mobile health care units and adult day health care facilities. It also allows local governments more flexibility to utilize the skills of retired employees and reinforces the importance of the delivery of food, medicine and emergency supplies. Here
N-36-20 March 24 No new commitments to state prisons or juvenile facilities will be accepted for the next 30 days Order also directs videoconferencing of all scheduled parole suitability hearings starting next month Here
N-37-20 March 27 authorizing local governments to halt evictions through May 31, 2020. Here
N-38-20 March 27 Order would enable California Chief Justice to take emergency actions for the state's courts to be able to conduct business during the COVID-19 pandemic. Here
N-39-20 March 30 expand health care workforce and staff at least an additional 50,000 hospital beds needed for the COVID-19 surge. Here
N-40-20 March 30 Order provides 90-day extension in state and local taxes, including sales tax. Order extends licensing deadlines and requirements for a number of industries Here
N-41-20 April 1 Funds will be deployed for hospital surge efforts, as well as other needs related to the COVID-19 response Here
N-42-20 April 2 Order protects consumers who may be unable to pay for water service during COVID-19 crisis Here
N-43-20 April 3 allows health care providers to use video chats and applications to provide health services without risk of penalty. Order aligns with federal Health and Human Services guidelines and waivers issued in response to COVID-19 Here
N-44-20 April 3  limit price increases from sellers on critical items, such as food and medical supplies Here
N-45-20 April 4 guidance on prioritizing enrollment of children of essential critical infrastructure workers. Order will suspend restrictions on access to state-subsidized childcare programs. Order also allows California to take advantage of new federal flexibility to provide pandemic SNAP benefits to children to reduce food insecurity Here
New Reports of Interest
Water Blueprint for the San Joaquin Valley, "coalition of local governments, academic institutions, water users and others," released a report titled "Blueprint Economic Impact Analysis: Phase One Results" by UC Berkeley economists David Sunding and David Roland-Holst, findings include "unless responsible, balanced water reforms are enacted in the effort to achieve groundwater sustainability goals in the San Joaquin Valley," California "stands to permanently lose as many as 85,000 full-time jobs and $2.1 billion in employee wages."
Legislative Analyst's Office released "Review of the Draft 2020 High Speed Rail Business Plan," it provides an overview of High-Speed Rail Project that was approved by voters in 2008 through Prop. 1A which authorized $10 billion in general obligation bonds to be sold for building a high-speed rail system between Sacramento, San Francisco and Los Angeles; reports that HSR 2020 plan estimates cost of building a system between San Francisco and Los Angeles now to be $80.3 billion and that the first segment scheduled for operation will be between Merced and Bakersfield in 2029; among the "key issues" the report identifies for the Legislature's consideration is that "the near- and long-term schedules identified in the draft 2020 business plan appear ambitious" and an "important decision point" for the Legislature to consider is that the High Speed Rail Authority "is poised to make key decisions," such as its intention "to award a track and systems contract in Sept. 2020" for the entire San Francisco to Bakersfield line, which "will reduce flexibility to change the project if in the future legislative priorities change."
The Legislative Analyst's Office released "COVID-19 and California's Evolving Fiscal Outlook," a brief analysis on how COVID-19 is impacting the financial markets, likely increasing the chances of a recession and lowering tax revenues from capital gains income by  "several billion dollars lower than what the Governor's budget assumed," but points to California "adding significantly to the state's budget reserves" in recent years as a "key advantage" and is "better prepared to weather the public health crisis and unfolding economic downturn."
Appointments of Interest
By Governor:
Reappointed to the San Joaquin Valley Air Pollution Control District: Alexander Sherriffs, Fresno, health science clinical professor at UC San Francisco Fresno Campus since 2008 and a staff physician at Central California Faculty Medical Group since 1984.
Reappointed to the Central Valley Flood Protection Board: Joseph Countryman, Sacramento, independent engineering consultant since 2011; Timothy Ramirez, Albany, natural resources and lands management division manager at the SF Public Utilities Commission since 2005.
Reappointed to the California Water Commission: Carol Baker, Sacramento, former chair of the CA Fish and Wildlife Strategic Vision Blue Ribbon Commission and a former independent water policy consultant.
---