May 2020 – Region 9 Reports
---
REGION 9 REPORTS – MAY 2020 NEWSLETTER
ASCE Region 9 Grand Challenge Task Committee Update

by Rossana D'Antonio, P.E., G.E., ENV SP, F.ASCE
ASCE Region 9 Governor At-Large Chair, ASCE Region 9 Grand Challenge Task Committee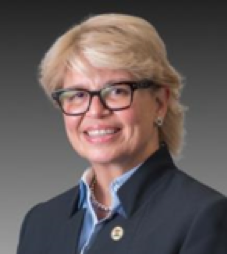 As I write this article, I am experiencing perhaps the most challenging time in my professional career.  The Novel Coronavirus (COVID-19) pandemic has literally changed the world as we knew it.  The health emergency has become a global economic crisis.  For me, ASCE's Grand Challenge has taken on a completely new and broader meaning.  Reducing lifecycle costs and fostering the optimization of infrastructure investments for society are worthy goals and innovation is now needed more than ever to address social emergencies never before experienced.  As the Emergency Manager for Los Angeles County Public Works, I am immersed in the response for COVID-19 and it has provided me the opportunity for innovative thinking and problem solving in real time.
For the first time in history, our Department Operations Center has been activated at Level 1, the highest level, in support of our Los Angeles County Emergency Operations Center (CEOC) and the Los Angeles County Public Health Officer.  Under this structure, our civil engineers are leading the way in identifying facilities that will serve as quarantine sites to house individuals suffering or suspected of suffering from coronavirus.  The goal is to identify 2000 beds to handle the anticipated surge, and in a matter of two weeks, we have procured, inspected and converted several hotels, motels, and RV Parks that have fulfilled 50 percent of our goal.  More facilities are currently under consideration.  Engineers are busy converting the Los Angeles Convention Center into a field hospital to treat a potential surge in COVID-19 patients.  These fast-tracked processes have succeeded due to innovative procedures, emergency guidelines, and collaborative efforts between public and private entities.
In addition, in order to combat the spread of COVID-19, Public Works is implementing the orders of the County Health Officer and we have transitioned 50 percent of our workforce to a telework model.  As a government agency, we had resisted this model in the past but given the social distancing guidelines, we quickly adjusted.  Managers quickly developed productivity guidelines, equipped staff with the required technological tools, and are now continuing the delivery of essential services from remote locations.
Yet with all this disruption, we continue to deliver essential infrastructure and municipal services, while maintaining business continuity in all sectors to support our local economy.  All plan checking and permitting is now done online using an Electronic Permitting & Inspection system.  We continue to perform on-site inspection services while practicing social distancing, and offer virtual inspection services.  Per the Safer at Home Order, construction is considered an essential service so we will continue to support all private and public construction operations.  In addition, all construction bidding is now performed electronically. Water agencies continue to serve safe, clean potable water to millions of customers.  So, there's no need for members of the public to hoard drinking water; they can trust their water from their tap.
We have also adjusted many of our field operations, which must continue for the safety of the communities we serve.  Smaller crews, increased personal protective equipment, face coverings, and COVID-19 safety tailgates are just some of today's new normal in infrastructure operations and maintenance.
We will get through this together and we will adjust to the next challenge because by nature, we are problem solvers.  There is no room for "we have always done it this way" mentality.  The economic downturn spurred by COVID-19 presents an opportunity for infrastructure delivery in new and innovative ways.  Implementing ASCE's Grand Challenge initiative will be even more critical than ever.  I know that LA County Public Works is already planning on how best to streamline our project delivery through lessons learned due to COVID-19.  But we should not wait for the next natural or man-made disaster to implement innovation in our business practices.  Challenging times will always exist.  It is up to us as civil engineers to see these as opportunities to change the world through innovation.  I am up for the challenge.  Are you?
More details on the Grand Challenge can be found on the ASCE website: www.ASCEGrandChallenge.com.  ASCE Region 9 has established a task committee that is solely focused on the Grand Challenge.  If you are interested in serving on this task committee, please contact me by email at rdantonio@dpw.lacounty.gov .  Here's looking to collaborating on finding the new innovative solutions for a more resilient and sustainable future!
---
2020 Engineers Week, and Introduce a Girl to Engineering Day, Resolutions

by ASCE Region 9 Government Affairs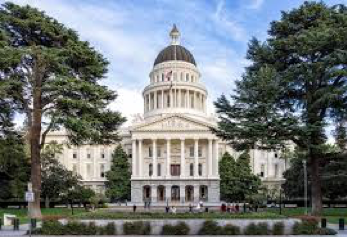 California Assembly Member Luz Rivas recently introduced two bills to recognize important aspects of engineering in the State.  California Assembly Concurrent Resolution 153, ACR 153, recognized the week of February 16, 2020, to February 22, 2020, as Engineers Week.  ACR 154 proclaimed February 20, 2020, as Introduce a Girl to Engineering Day.  ASCE Region 9 authored letters of support for both resolutions.
On February 20, the Introduce a Girl to Engineering Day, a group of women engineers from the ASCE Sacramento Section and CSU Sacramento attended the Assembly session and met with Assembly Member Rivas prior to introduction of the resolutions.
| | | |
| --- | --- | --- |
| | | |
| ASCE members meeting with Assembly Member Luz Rivas and her staff prior to the introduction of ACR 153 and ACR 154 | | Group photograph with Assembly Member Luz Rivas at her office |
---
The group of ASCE women engineers included:
– Migelle Pilar Miranda, CSU Sacramento Student, and President, CSU College of Engineering & Computer Science – Joint Council
– Megan LeRoy, KSN Inc., and current President, ASCE Sacramento Section
– Claudia Lewis, Odin Construction Solutions Inc., and Junior Director, ASCE Sacramento Section
– Teresa Magana, CSU Sacramento Student, and Engineering Intern at Kleinfelder Inc.
– Aafreen Latheef, Odin Construction Solutions Inc., and Membership Chair, ASCE Sacramento Section
– Taylor Myers, California Department of Water Resources, and Programs Chair, ASCE Sacramento Section Younger Member Forum
---
| | | |
| --- | --- | --- |
| | | |
| Attendees in the Assembly gallery | | Assembly Member Rivas introducing the Assembly Continuing Resolutions 153 and 154 |
| | | |
| | | |
| Members receiving a standing ovation from the Assembly after unanimous passage of ACR 153 and ACR 154 resolutions | | Group photograph with Assembly Member Rivas on the floor of the Assembly |
---
A video of the entire event can be found at the link below, beginning at the 1hr 17min mark.
https://www.assembly.ca.gov/media/assembly-floor-session-20200220/video
Background on Assembly Member Rivas
Luz M. Rivas was born in Los Angeles to an immigrant family and grew up in the Northeast San Fernando Valley. She attended LA Unified schools before earning a Bachelor's degree in Electrical Engineering from MIT and a Master's of Education from Harvard.
Luz has built her career at the intersection of engineering, education and public service. She worked as an electrical design engineer at Motorola before founding DIY Girls, a nonprofit that provides enrichment programs focused on encouraging young girls to pursue careers in science, engineering and technology.  While presiding over DIY Girls, she served as a Champions Board Member of the California Girls in STEM Collaborative; as a Senior Fellow at the USC Marshall Brittingham Social Enterprise Lab; on the Visiting Committee for the MIT Dean of Undergraduate Studies; and as a service learning instructor for engineering undergraduates at USC. She also collaborated with engineers, planners and environmentalists to develop environmental technology curricula for high school students and worked to increase diversity at Caltech and on NASA- and NSF-funded projects that aimed to increase access to STEM in community-based organizations. In 2016, she was appointed by Mayor Eric Garcetti to the Los Angeles Board of Public Works.
Luz was elected and sworn into the California State Assembly in June of 2018. She currently serves on the Assembly Committees on Budget; Budget Subcommittee No. 3 on Resources and Transportation; Jobs, Economy Development, and the Economy; Labor and Employment; Local Government; Revenue and Taxation; and is co-chair of the Legislative Ethics Committee. It is an honor for her to represent the community she grew up in.
For any further information, please contact Region 9 Director Kwame Agyare at agyare.kwame@gmail.com, or Region 9 Legislative Advocate Richard Markuson at richard@pacificadvocacygroup.com
---
ASCE Constitutional Changes on the May 2020 Ballot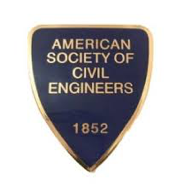 During the month of May 2020, the annual ASCE Society elections will be held. Included on the ballot is an initiative for approval from the membership for significant changes to the ASCE Constitution.  It is important that you read and understand this ballot initiative thoroughly as it prescribes major changes to the way the Society operates.
In April you would have received election emails from an ASCE vendor, Survey and Ballot Systems (SBS). Please be sure to add noreply@directvote.net to your approved sender list, and vote for whom you want to lead the Society and the Constitutional initiatives on the ballot. You will be able to vote directly from the email, and you will not need a special password. If you don't receive your election email by May 1, please contact support@directvote.net.
As per the January 30, 2020 ASCE News article, the Society Board previously discussed, edited and voted to approve a second reading of a series of ASCE Constitutional amendments at its quarterly meeting, January 9th in Detroit. The Constitutional changes, first proposed by the Governing Documents Committee last fall, include:
– Giving Affiliate members the right to vote in ASCE elections (and effectively enabling Affiliate members the right to run for as ASCE President as well)
– Loosening (shortening) the deadline for proposed amendments to the Society's governing documents
– Moving articles that do not require approval by the members to the bylaws (thereby enabling the Society board to become more nimble and efficient)
All Region 9 ASCE members must endeavor to vote in this important election. Please contact Kwame Agyare, Region 9 Director, at Agyare.kwame@gmail.com if you have any questions or for further information.
---