May 2020 – 2020 California Infrastructure Symposium & ASCE Region 9 Awards Dinner Event Update
---
UPDATE – MAY 2020 NEWSLETTER
2020 California Infrastructure Symposium & ASCE Region 9 Awards Dinner Event Update

by Michael Konieczki, P.E., D. WRE, M.ASCE Chair, 2020 California Infrastructure Symposium Committee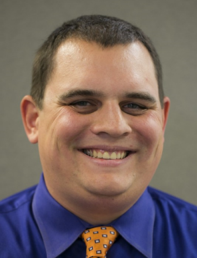 Colleagues,
In a normal year, I'd be writing to you about the success of the 2020 California Infrastructure Symposium (CAIS) and praising the Region 9 Awards winners. Unfortunately, 2020 has proved to be anything but normal as COVID-19 has dramatically impacted all aspects of our lives.
In our small ASCE corner of the universe, COVID-19 forced postponement of the Symposium and Awards Dinner until September 25th. We should be back to at least a semblance of normalcy by then—based on projections by healthcare professionals at the time I write this—making the event a perfect opportunity to socially un-distance with your ASCE friends and colleagues.
Originally, the theme of the 2020 CAIS – Driving the Economy Forward with Infrastructure – was intended as a rallying cry to invest in sustainable, innovative infrastructure as a means of keeping California's economy growing. This theme will persist, and attendees will hear much on it because most of our speakers have committed to the new date. However, I suspect that we'll hear a slightly different tone; one more along the lines of infrastructure resilience and investment as a surefire way to employ a beleaguered workforce and jumpstart the economy.
Either way, the Symposium will bring together 300 civil engineering professionals, policy makers, and students statewide for a day filled with engaging speakers discussing innovative solutions to challenging infrastructure problems in our State. Afterward, the festivities begin with the Region 9 Awards Dinner. Here we can all come together to celebrate the outstanding achievements of our colleagues and friends. I don't know about you but come Fall I'll take every opportunity to be out in public.
Save the Date: California Infrastructure Symposium and Awards Dinner on September 25, 2020, Hilton Arden West Sacramento, CA.
Michael Konieczki, P.E., D.WRE, M. ASCE, 2020 California Infrastructure Symposium Chair, Sacramento Section Immediate Past-President
---