May 2017 – Region 9 Reports
---
REGION 9 REPORTS – MAY 2017 NEWSLETTER
The ASCE Grand Challenge
by James (Jim) Frost, P.E., M.ASCE
ASCE Region 9 Governor
Chair, Region 9 Grand Challenge Task Committee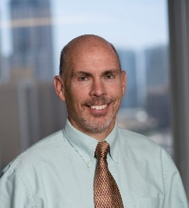 There has been a lot mentioned in the news lately about our Nation's infrastructure.  This issue was a key element in the elections last fall, and remains a key stated objective of the current administration which has pledged to provide support for infrastructure programs to the tune of $1 trillion in funding over the next ten years.  Most recently in the news, the American Society of Civil Engineers (ASCE) on March 9 released the 2017 Infrastructure Report Card (www.infrastructurereportcard.org), and gave the nation's infrastructure a D-plus grade, the same cumulative grade seen in the 2013 Report Card.  The estimated investment needed by 2025 is $4.59 trillion!  Many would agree that this deficit is unacceptable – our infrastructure is in trouble, and swift action must be taken.
Determining the best way to fix our crumbling roads, bridges, pipelines, and waterways is a challenging issue.  Some say if you have enough money, you can achieve almost anything!  Also, we sent men to the moon with less equivalent computing power than a standard smart phone, and therefore shouldn't we be able to solve this problem?  However, we also know that in the real world, funding is limited, and sometimes even non-existent.  So, does a solution really exist?
The quick answer is yes!  I am a firm believer in the resilience of humankind.  While we are very capable of sometimes making a mess of our world, we are also very adept at finding solutions.  The ASCE Grand Challenge (www.ascegrandchallenge.com) is all about finding such solutions to our infrastructure funding challenges.
The Nation's infrastructure funding needs keep increasing due to higher demands on existing infrastructure, and our aging facilities.  At the same time, the available funding is not keeping pace.  The gap between this demand and supply is referred to by ASCE as the "Grand Challenge."  The figure below depicts this situation graphically: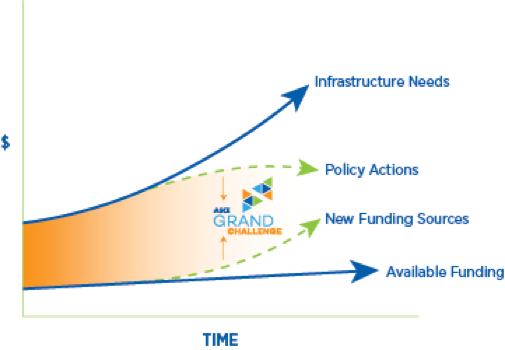 The Grand Challenge represents a sustained approach to improving America's infrastructure based on the principals of economic potential, global competitiveness, increased resiliency and long-term economic benefits of investment.  It is an opportunity to rethink what is possible and foster the optimization of infrastructure investment in our society.  To help get there, a group known as the ASCE Industry Leaders Council (www.asce.org/industry_leaders_council) has challenged the industry to develop projects that reduce the life cycle cost for infrastructure by 50 percent by 2025 and foster the optimization of infrastructure investments for society.
How Can You Help Achieve the Grand Challenge?  The ASCE Grand Challenge asks all civil engineers to join in the solution to:
Significantly enhance the performance and value of infrastructure projects over their life cycles by 2025, and;
Foster the optimization of infrastructure investments for society.
Recognizing that Civil Engineers are global leaders responsible for building a better quality of life, you can also seek to take the following actions:
Take the pledge and register as an involved Civil Engineer
Lead and contribute to ASCE committee work related to life cycle cost analysis, performance based design, sustainability, innovation and resilience
Author or present papers on topics that advance the ASCE Grand Challenge
Attend or lead courses and training to accelerate the ASCE Grand Challenge
Recognize successes with awards and recognition
Promote innovative business models within your company, agency or with clients
Share your success story at ASCEGrandChallenge.com
To help advance the initiative in California, ASCE Region 9 Board of Governors has initiated a subcommittee focused on the Grand Challenge.  For more information please contact Jim Frost, Chair, ASCE Region 9 Task Committee on the Grand Challenge, at jfrost@kleinfelder.com
---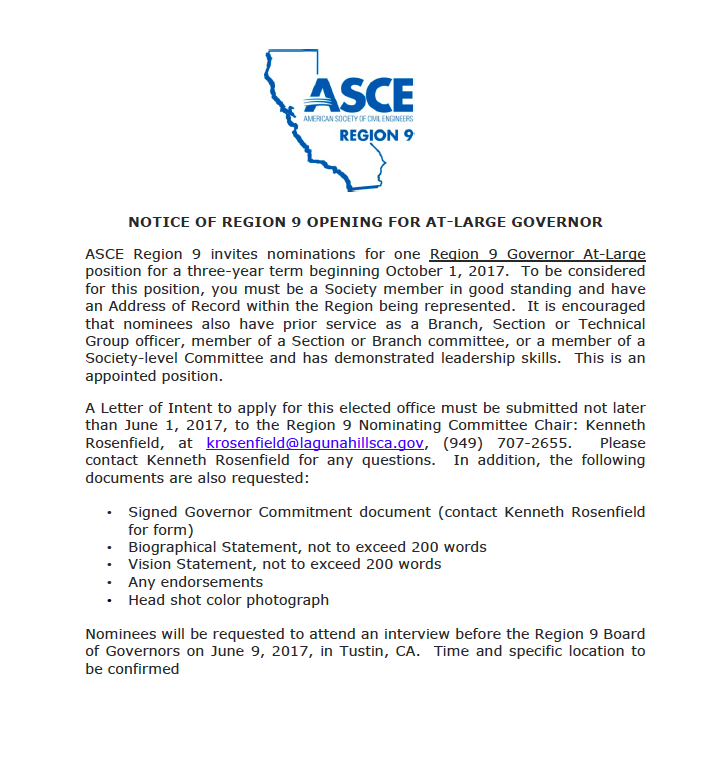 ---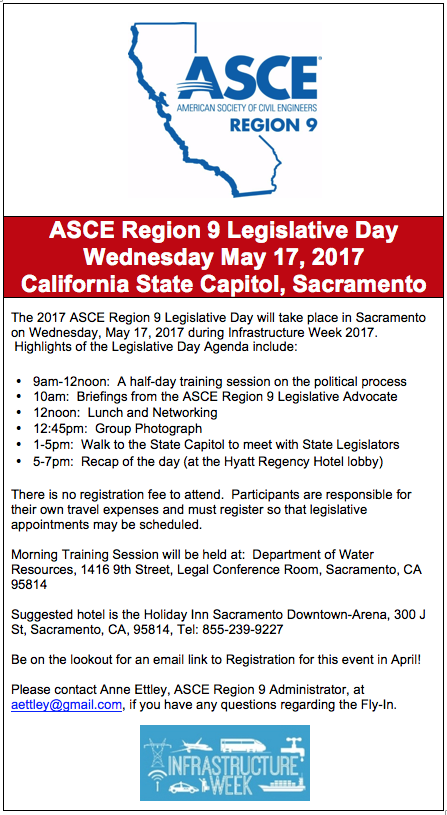 ---