May 2017 – President's Message
---
PRESIDENT'S MESSAGE – MAY 2017 NEWSLETTER
President's Message
by Lorraine F. Htoo, PE, LEED AP, M. ASCE, President, San Francisco Section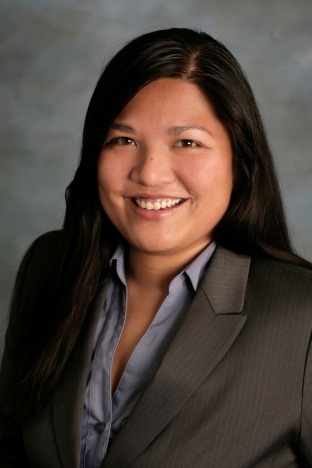 Greetings everyone! While we are in the midst of Spring, we can already look back on some stellar events for 2017.  We started the year right with Dream Big in February. The release and run of the documentary have had great success, not just here but across the country.  Locally, the film can still be enjoyed at San Jose's Tech Museum, but if you miss it, don't despair.  Contact our current Vice President, Don Adams, to see if you can work with him to bring the film to a local theatre near you.
Last month, we had the nationwide release of the Infrastructure Report Card which provides a grade for where our Nation's Infrastructure stands.  This year, our nation's overall grade is a "D+".  To combat the years of deferred maintenance and underinvestment in our infrastructure, we will need to work hard to make progress and that takes working with our local governments to invest more in our infrastructure.  Many in our Region will be converging on Sacramento on May 17th for Legislative Day where we can meet with our local legislators and discuss our concerns about our aging infrastructure and transportation needs.
In March, Region 9 also held the Infrastructure Symposium at the Science Museum in Los Angeles.  We were fortunate to have access to many pertinent and timely topics for both water and transportation infrastructure. That evening brought us the Awards Ceremony and our Section winners included Colleen Ferguson for Outstanding Civil Engineer in the Public Sector, the Honorable Jim Beall for State Legislator of the Year, the USCG's TRACEN Wastewater Facilities for Outstanding Wastewater Treatment Facility, SF Public Work's Taraval Streetscape Project for Outstanding Community Project of the year, SMART's Haystack Landing Rolling Bascule Moveable Railroad Bridge for Outstanding Bridge Project, SFPUC's New Irvington Tunnel for Outstanding Construction Project, and Golden Gate National Parks Conservancy's Battery East Vista and Bay Trail for Outstanding Bikeways and Trails Project.   Congratulations to all of our winners!
Speaking of the Symposium and the Awards, please save the date for March 2018.  The San Francisco Section will be working with Region 9 to bring the Symposium and Awards Dinner here to the Bay Area.  A committee has already formed to plan the event.  If you are interested, please contact us at Section to find out how you may participate. Sponsorship for these events are always welcome and if you would like to support your local section of ASCE in that way, please feel free to contact us.
As the fiscal year begins this summer for many, remember to renew your ASCE membership and encourage your peers to join ASCE. By checking off the San Francisco Section Membership box, the added dollars can go towards the Infrastructure Symposium, Envision training for our membership and other special activities planned for next year. The benefits of membership greatly outweigh the annual fee when you consider the continuing education, technical resources, networking opportunities and exclusive member discounts.
---