March 2020 – Region 9 Reports
---
REGION 9 REPORTS – MARCH 2020 NEWSLETTER
Hot Topics in Transportation & Development

by Tapas Dutta, PE, QSD, ENV SP, F. ASCE
ASCE Region 9 Transportation & Development Committee Chair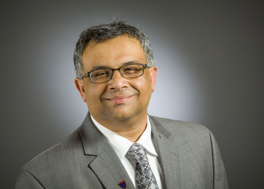 The ASCE Region 9 Transportation & Development Committee (Committee) has over 40 members and we always welcome interested new members.  The Committee continues to collaborate with the California Symposium 2020 Committee for the 2020 California Infrastructure Symposium & Region 9 Awards Dinner event to be held on April 3, 2020 at Hilton Sacramento Arden West, 2200 Harvard St, Sacramento, California 95815  https://caisregion9.org/ .  As in previous years, the Symposium will have dual tracks comprising Water & Environment, and Transportation & Development.  For the Transportation Track, speakers for a variety of topics are being planned.  Some of the expected subject areas include:
-The ASCE 2019 California Infrastructure Report Card;
-Innovations in Roadway Projects;
-Housing and its relation to Transportation;
-Active Transportation; and
-Transportation Legislations.
On January 10, 2020 Governor Newsom presented his proposed state budget to the Legislature.  Some of the highlight of the Plan are outlined here.
As California grapples with a housing crisis, the impacts on transportation access and affordability are increasingly apparent.  Californians are driving more as they are forced to commute longer distances due to the lack of proximity between affordable housing options and job centers, further exacerbating California's aging road infrastructure as well as climate impacts from transportation.  But there is also opportunity for innovative solutions as the sector experiences rapid change through electrification, automation, ride-sharing, and other mobility options.  California, home to many of these innovations, must create a transportation system that is flexible and open to the potential for better travel options that meet the state's growing population needs while supporting sustainable, inclusive growth.
To tackle these challenges, over the next five years, the Governor's Plan invests approximately $5 billion in public transit and rail infrastructure, and $1.1 billion for active transportation projects, to increase access to multi-modal transportation options. Additionally, the Plan includes continued investment in High Speed Rail.  This system is intended to be an economic backbone for the Central Valley, promoting new housing and jobs near rail stations, and the project will also provide connectivity between Central Valley cities and, ultimately, the coastal cities.
The High-Speed Rail Authority is continuing to construct the Central Valley segment completing electrified High-Speed Rail from Merced to Bakersfield with Proposition 1A bonds, federal funds, and 25 percent of the continuously appropriated funding from annual Cap and Trade auction proceeds.  Additionally, the state has committed $1.1 billion to locally sponsored projects in northern and southern California that will improve local rail service and benefit High Speed Rail when the system is connected to those areas.  The funding provides resources to continue meeting commitments to federal and regional partners and advancing Phase 1 environmental clearances.
Over the next five years, $22 billion will be available for new state highway repair and rehabilitation projects in the State Highway Operations and Protection Program (SHOPP).  The Road Repair and Accountability Act of 2017, Chapter 5, Statutes of 2017 (SB 1), increased available SHOPP funding capacity by $8 billion through 2022-23.  As the state invests in ongoing road maintenance, it is seen as critical that the state does so in a way that is resilient in the face of physical climate impacts like floods, fires, extreme heat, and sea level rise.  The Climate Budget includes investment in the climate research that will underpin these decisions, as well as in programs such as cool road surface investment in areas of the state experiencing extreme heat impacts from climate change.
Over this same five-year period, $3.3 billion will be available for the State Transportation Improvement Program, which provides funding for future multi-modal transportation improvements throughout California.  This program supports the implementation of regional Sustainable Community Strategies (75 percent), as well as interregional travel (25 percent).  An additional $1 billion for partnerships with local transportation agencies is also included in the Plan.
The Region 9 T&D Committee tracks important Transportation-related legislation in Sacramento.  Two bills for the current legislative year are outlined below:
State Senator Scott Wiener (D-San Francisco) is the author of Senate Bill 50 that reduces specified local zoning standards in "jobs-rich" and "transit rich areas," when a development proponent meets specified requirements.  The bill also requires a neighborhood multifamily project containing up to four dwelling units to be subject to a streamlined, ministerial approval process.
The bill is co-sponsored by the California Association of Realtors, California YIMBY ("Yes in My Backyard"), and the Non-Profit Housing Association of Northern California. It is opposed by most Cities in California who are opposed to replacing local control over project standards by a state-mandated density policy.
SB 50 was previously stopped in the Senate Appropriations Committee by the Committee Chairman.  Senate President Pro Tempore Toni Atkins however pulled the bill out of the committee and had it placed on the floor for final Senate action at the behest of Wiener. SB 50 failed on the Senate floor in late January 2020 by a vote of 18-15.  Several senators rejected the bill, citing concerns about gentrification, displacement and pushback from local governments.  Atkins responded to SB 50's collapse by saying "we need a housing production bill" and vowing to work in subsequent weeks to produce one.
Wiener is also the author of SB 127 – that would have changed state policies for the management of the state highway system, including requiring the California Department of Transportation (Caltrans) to incorporate new pedestrian and bicycle facilities into projects in specified areas.  SB 127 was vetoed by Governor Newsom last year – heeding in part to opposition from the construction industry, including organized labor.  This opposition was predicated on a fiscal analysis issued by the Department of Finance (DOF), noting that Caltrans estimated that the bill would increase the State Highway Operation and Protection Program (SHOPP) project costs by $1.1B annually to incorporate the complete streets elements required by the bill.  ASCE was also concerned that SB 127 might replace the local decision-making of transportation planning authorities by legislative mandates.
Supporters of SB 127 were disappointed by the veto, and Senator Wiener has shown tenacity in pursuing major policy initiatives.   It remains to be seen whether Senator Weiner might bring the policy of SB 127 back in a new bill in 2020.
Transportation is undergoing dramatic changes fueled by technology, climate change and congestion.  Ride-hailing services, Micro-transit, newer options for First Mile/Last Mile personal connectivity, and app-based delivery services (including food) are altering trip patterns on the vehicular side.  Active Transportation and Complete Streets are altering design approaches and are increasing multi-modal and context-sensitivity in design.   Programs such as Congestion Pricing and occupancy-based toll roads are modifying driving habits also.  The shift in quantifying traffic impacts from Level of Service (LOS) to Vehicle Miles Traveled (VMT) is changing how development projects are programmed.   The ASCE Region T&D Committee continues to monitor all these developments for comment and consistency with the Society's general Public Policies.
To learn more about the activities of the Region 9 Transportation & Development Committee, please contact me, Tapas Dutta, at tdutta@cnc-eng.com
---
ASCE Region 9 Infrastructure Policy Committee Update

by Yazdan T. Emrani, P.E., ENV SP, M. ASCE Chair, Region 9 Infrastructure Policy Committee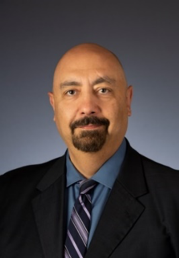 The 2019 California Infrastructure Report Card ("CAIRC") released last May, evaluated 17 different categories of our State's infrastructure and assigned a letter grade to each.  The overall average report card grade of the 17 categories was a C-!  This was in comparisons to an overall average of C in the 2012 CAIRC.  Of the current 17 categories examined, eleven are in mediocre condition and six are in poor condition.  The purpose of producing a Report Card on Infrastructure is to be able to outline key areas where California's infrastructure is doing well, and where it could improve.
Now that the Report Card has been released, the important next step is to bring this information to the attention of our citizens and policymakers.  To that end Region 9's Infrastructure Policy Committee or IPC will be a key vehicle in moving this process forward.
The IPC's goals and objectives include, to:
Promote the results and recommendations of the 2019 California Infrastructure Report Card to technical (ASCE, APWA, AWWA, etc.) as well as non-technical (Chambers of Commerce, PTOs, business groups, etc.) audiences throughout California;
Work with Region 9's Government Relations Committee to champion policies that are supported by Region 9 and to communicate to the same aforementioned groups; and,
Develop ideas and potential policy positions for legislative considerations and support by Region 9.
The current makeup of the Committee consists of:
Yazdan Emrani, Chair
Ruwanka Purasinghe, Vice Chair
Jerry Burke
Howard Lum
Guy Hopes
The committee would like to make a call out to interested members of the ASCE California community, including all those involved in the preparation of the Report Card, to contact the committee if you would be interested in getting involved in our future activities in disseminating the results.  These efforts would include updating Region 9's informational web sites, developing promotional videos for the CAIRC, and possibly speaking in front of various groups to publicize the Report Card results and recommendations.  The Committee is also looking for additional members in both Northern and Southern California, and specifically for volunteers from the Sacramento, San Francisco Bay area, San Joaquin and San Diego areas.
If you are interested in helping with any of the aforementioned tasks, please contact me, Yaz Emrani, at yemrani@glendaleca.gov.
A full copy of the 2019 Report Card for California's Infrastructure is available at  https://www.infrastructurereportcard.org/state-item/california/
---