March 2018 – This Month in Sacramento
---
THIS MONTH IN SACRAMENTO – FEBRUARY 2018 NEWSLETTER
Legislative Update
by Richard Markuson
Region 9 Legislative Advocate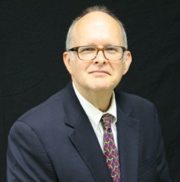 Legislation: The Legislature passed SB 558 a companion bill to SCA 9 (Glazer) that authorizes the Legislature to exclude the construction or addition of a rainwater capture system from the term "newly constructed" for purposes of reappraisal under Article XIII A. SCA 9 was chaptered on January 29, 2018.
New Bills
AB 1743 would enact the California Career Technical Education Incentive Grant Program.
AB 1756 would repeal the Road Repair and Accountability Act of 2017. This bill contains other related provisions
AB 1792 would state the intent of the Legislature to enact legislation that would provide local governments with resources and streamlining for municipal improvements and restoration projects.
AB 1876 would increase the membership of the Delta Stewardship Council to 13 members, including 11 voting members and 2 nonvoting members, as specified.
ACA 21 would create the California Infrastructure Investment Fund in the State Treasury.
SB 920 would extend indefinitely the authorization for persons licensed to engage in the practice of engineering, land surveying, or architecture to form limited liability partnerships.
SB 952 would state the intent of the Legislature to enact legislation that would require the State Water Resources Control Board to recognize local water agency investment in water supply and will ensure that local agencies receive sufficient credit for these investments in meeting any water conservation or efficiency mandates.
SR 77 designates the week of February 18, 2018, to February 24, 2018, as Engineers Week. Representatives of the various engineering trade associations and societies will participate in a floor presentation.
Recent Reports
The Infrastructure Working Group, Problem Solvers Caucus released Rebuilding America's Infrastructure. The Problem Solvers Caucus is a bipartisan group of 48 members of Congress. The Caucus' Infrastructure Working Group has released a report with recommended policy solutions for the United States' infrastructure challenges over the next 100 years. Recommendations include "modernizing existing user fees, incentivizing private innovation and investment through public private partnerships, making smarter investments with limited federal dollars, and increasing accountability to taxpayers."
The Bay Area Council Economic Institute released Energy Storage: Meeting California's Climate and Energy Goals Through a Balanced Low-Carbon Grid. "[This report] underscored the need for a smart grid that improves reliability and resilience, supports the increased generation and use of renewable power, integrates energy storage, and with that enables the reduction of greenhouse gas emissions. As California pursues even more ambitious greenhouse gas and renewable energy targets, new challenges are emerging for the electric grid. In particular, the variable nature of renewable energy resources, which in large part depend on when the sun shines and the wind blows, requires increased attention as regulators and policy makers attempt to balance the grid and match power needs with available supply."
The Union of Concerned Scientisits released Navigating a Flood of Information: Evaluating and Integrating Climate Science into Groundwater Planning in California.  "While hundreds of local agencies across California draft their plans to ensure the sustainability of groundwater basins, water experts say in (this) white paper … that these state-mandated plans need to incorporate climate change impacts to be sustainable…. Researchers analyzed two dozen local plans submitted to the state earlier this year. They found nearly half of these plans did not include a quantitative analysis of climate change, though the state requires them to do so…. The white paper makes a series of recommendations for process improvements that local, state and federal agencies should take to better incorporate climate science in groundwater planning
The California State Transportation Agency has just released the Final Report for the Road Charge Pilot Program. "This report demonstrates California's commitment to investigate a long-term, sustainable transportation funding mechanism. [California] completed the largest road charge research effort to date, with over 5,000 participating statewide vehicles, reporting in excess of 37 million miles driven over the nine-month pilot."
California Natural Resources Agency has released the 2018 update to its Safeguarding California Plan, "a roadmap for everything state agencies are doing and will do to protect communities, infrastructure, services and the natural environment from climate change impacts," makes "69 recommendations across 11 sectors" and identifies "more than 1000 ongoing actions and next steps."
Governor Appointments
Melanie Perron of Sacramento, has been appointed deputy secretary for legislation at the California State Transportation Agency. Perron has served as assistant deputy director of legislation at the California Department of Transportation since 2013. She was legislative manager at the California Department of Conservation from 2010 to 2013, legislative coordinator at the California Department of General Services from 2008 to 2010 and a legislative assistant in the Governor's Office from 2007 to 2008.
Joseph Hedges of Seattle, Washington, has been appointed chief operating officer at the California High-Speed Rail Authority. Hedges was program administrator of the Alaskan Way Viaduct Replacement Program at the Washington State Department of Transportation from 2016 to 2018. Hedges has more than 35 years of experience in construction, engineering and project management in both the private and public sector, including as executive vice president and director of operations at the Coastal Environmental Group from 2012 to 2016 and as vice president, chief engineer and director of design at Pro2Serve from 2008 to 2012. Since retiring as captain from the U.S. Navy, Corps of Civil Engineers, where he served in several positions from 1984 to 2008, Hedges has worked extensively on complex facility and transportation design and construction projects.
Pamela Mizukami of Sacramento, has been appointed chief deputy director at the California High-Speed Rail Authority. Mizukami has been deputy director of the Administrative Services Division at the California Department of Motor Vehicles since 2010, where she has served in several positions since 2006. She served in several positions at the California Department of General Services from 1993 to 2006, including electronic data processing acquisition manager and senior electronic data processing acquisition supervisor.
Karla Nemeth of Sacramento, has been appointed director of the California Department of Water Resources. Nemeth has served as Governor Brown's deputy secretary and senior advisor for water policy at the California Natural Resources Agency since 2014, where she was Bay Delta Conservation Plan project manager from 2009 to 2014. Nemeth was environmental and public affairs director at the Alameda County Flood Control and Water Conservation District from 2005 to 2009 and community affairs manager at Jones and Stokes from 2003 to 2005. She earned a Master of Public Administration degree in public administration from the University of Washington.
---