March 2017 – This Month in Sacramento
---
THIS MONTH IN SACRAMENTO – MARCH 2017 NEWSLETTER
Legislative Update
by Richard Markuson
Region 9 Legislative Advocate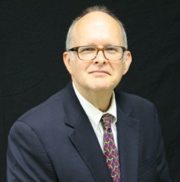 The Legislature is back to work as the bill introduction deadline (February 17) approaches.
ASCE is supporting AB 28 (Frazier D) – an urgency measure – that would reinstate California's participation in the Surface Transportation Project Delivery Pilot Program (later called the NEPA Assignment). This pilot program designated California as one of five states eligible to participate in a multi-year program that delegates responsibilities of U.S. DOT and the United States Federal Highway Administration (FHWA) under NEPA to the states. States participating in the program would be subject to the same procedural and substantive requirements as if the NEPA requirement were carried out by U.S. DOT. The delegation of this authority to the state made Caltrans the lead agency for environmental reviews for projects subject to NEPA. To participate in NEPA Assignment, states were required to accept the financial costs associated with the delegated authority, as well as full liability for lawsuits filed under NEPA in federal court. Therefore, in order to participate, states were required to obtain a limited waiver of their 11th Amendment sovereign immunity, thereby allowing them to be sued in federal court and providing them the ability to defend against claims that may be brought against the NEPA document. The purpose of NEPA Assignment was to streamline the environmental review process and get projects delivered more quickly to the traveling public. The Assembly Transportation Committee passed the bill on a 13-0 vote. It now goes to Appropriations and hopefully to Governor Brown by March to preclude a lengthy reapplication process for California. You can watch the video here.
AB 161 (Levine D) would authorize the Department of Finance to identify infrastructure projects in the state for which the department will guarantee a rate of return on investment for an investment made in that infrastructure project by the Public Employees' Retirement System. The bill would create the Reinvesting in California Special Fund as a continuously appropriated fund and would require the moneys in the fund to be used to pay the rate of return on investment.
SB 193 (Cannella R) is a spot bill to modify the Sustainable Groundwater Management Act, which requires all groundwater basins designated as high- or medium-priority basins by the Department of Water Resources that are designated as basins subject to critical conditions of overdraft to be managed under a groundwater sustainability plan or coordinated groundwater sustainability plans by January 31, 2020, and requires all other groundwater basins designated as high- or medium-priority basins to be managed under a groundwater sustainability plan or coordinated groundwater sustainability plans by January 31, 2022.
Governor's Appointments
Christine Inouye, of Sacramento, has been appointed deputy secretary for project management and implementation at the California State Transportation Agency. Inouye has served as capital contracts procurement manager at the California High-Speed Rail Authority since 2016. She was a project manager at the California State Transportation Agency from 2014 to 2016. Inouye served in several positions at the California Department of Transportation from 1989 to 2014, including high-speed rail coordinator, management liaison to the chief engineer, project manager and supervising transportation engineer.
Recent Reports
Brookings published Growth, Carbon, and Trump: State Progress and Drift on Economic Growth and Emissions 'Decoupling'. "In all, 33 states and the District of Columbia achieved reductions in emissions while expanding their economies between 2000 and 2014…. Nine of 12 [states with the largest emissions reductions] still recorded real GDP gains exceeding 15%. Another 22 states also managed to cut emissions between 2000 and 2014 but did so at a slower rate. Cutting emissions did not appear to hinder steady economic growth. Over the 14-year period, all but two states—Michigan and Maine—recorded real GDP gains exceeding 10%…. [G]iven the policy reversal at the federal level, states will play an increasingly important role in combating climate change."
Pacific Institute released Drought and Equity in California. "The report finds that during the state's ongoing drought, water shortages and price hikes affected access to safe, affordable water for Californians, with substantial impacts on low-income families and communities burdened with environmental pollution. The report also examines the effects of a rapidly declining salmon population on commercial and tribal fishermen and finds that the decline and variability of salmon populations during droughts has impacted those dependent on the fish for income, food, and cultural traditions."
The Legislative Analyst's Office has released a series of posts on federal spending in California, estimates "total federal expenditures in California are around $368 billion," corresponding to federal payments of "approximately $9,500 per person in the state," also notes the state "receives $0.99 in federal expenditures per dollar of federal taxes paid," which is "somewhat below the national average of $1.22."
The Legislative Analyst's Office has released its report, "The 2017-18 Budget: Overview of the Governor's Budget," says "the Governor's estimate of personal income tax growth in 2017-18 is probably too low," and "as a result, by the May Revision, the state could have more General Fund revenue than the Governor now projects, but much of that revenue would be required to go to schools and Proposition 2 reserves and debt payments;" also says while facing uncertainties about the future of the economy and federal policy, it recommends that the Legislature "set a target for total state reserves at—or preferably above—the level the Governor now proposes."
CA Dept. of Water Resources has released report, "Water Available for Replenishment," analyzing available water resources to bring local groundwater basins "into sustainable balance" under the Water Action Plan, finds "water scarce to recharge groundwater basins," but also that "water may be available through conservation, recycling, desalination water transfers and other water management strategies."
CA Natural Resources Agency, Dept. of Food and Agriculture and Cal/EPA have released their report on California Water Action Plan's progress in 2016, say achievements include "the investment of hundreds of millions of dollars of Proposition 1 funds in local projects that recycle water, improve farm irrigation water efficiency, capture stormwater and otherwise stretch and safeguard supplies," launching "dozens of habitat restoration projects around the state" and "creation of a five-agency framework for moving California beyond emergency, one-size-fits-all drought restrictions on water to permanent water-use efficiency standards."
Central Valley Flood Protection Board has released a draft of its 2017 update of the Central Valley Flood Protection Plan, a blueprint to improve flood risk management in the Central Valley prepared in conjunction with the Dept. of Water Resources; it lists the state's investments in flood management since 2012 when the first plan was approved by the board, with updates required every five years;  this one includes strategies to  integrate flood management with ecosystem restoration per the Governor's California Water Action Plan; public hearings on the plan begin Feb. 9 in Marysville and the board is expected to consider final draft in June.
State Water Resources Control Board has released its report on water conservation by urban districts during the month of November, finds districts used 18.8 percent less water compared to November of 2013, also says, "since June 2015, 2.35 million acre-feet of water has been saved – enough to supply more than 11 million people, or more than one-quarter of the state's population for a year."
Legislative Analyst's Office has released an update on spending related to bonds approved by voters in 2006 that allocated $42 billion for transportation, housing, K-12 and higher education, flood control and natural resources, "the biggest single approval of bonds in state history;" says 10 years later, agencies have expended "about $36 billion – 84 percent – of the total amount authorized," notes "variety of reasons" for expenditure lag including "coordination with other entities," complexity of projects funded and multiple funding allocations.
---