June 2018 – Region 9 Reports
---
REGION 9 REPORTS – JUNE 2018 NEWSLETTER

Region 9 Water Committee Hot Topics – California Water: Sometimes Normal, Never Boring
by  Xavier Irias, P.E., M. ASCE Chair, ASCE Region 9 Water and Environment Committee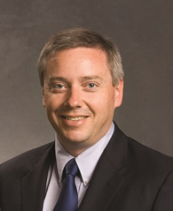 Each water year in California is a roll of the dice, and after one of the wettest years on record, which followed a multi-year drought, this past year has been a rather unremarkable "normal" year.  Current water supply storage in most basins ranges from 80 – 100% full.  That said, some basins are only at approximately 40% – 50% capacity.  Those basins include Lake Isabella on the Kern River, Cachuma Lake on the Santa Ynez River, Hensley Reservoir on the Fresno River, and several others in smaller basins throughout the state.
Despite the normal hydrologic year, drinking water has remained on the radar of policy makers and the public.  This year we saw movement in the Water Quality, Supply and Infrastructure Improvement Act of 2014, aka "Proposition 1".  That Act aims to advance three objectives of the California Water Action Plan:  1) More reliable water supplies, 2) Restoration of important species and habitat, and 3) A more resilient and sustainably managed water infrastructure.  Chapter 8 of Proposition 1 appropriated $2.7 billion to the California Water Commission (CWC) to fund public benefits associated with water storage projects that improve the operation of the state water system, are cost effective, and provide a net improvement in ecosystem and water quality conditions.  This established the CWC's Water Storage Investment Program. Earlier this year, the CWC announced initial results of the review of the 11 storage projects that had applied for grant funding.  Many people were surprised to see that none of the projects as submitted met the CWC's criteria for funding.  Since that time, applicants completed additional analyses to demonstrate the public benefits of their projects and, earlier this month, the CWC announced that funding would be made available to many of the projects including significant water supply expansions such as the Los Vaqueros Reservoir Expansion, Sites Reservoir Project and the Temperance Flat Reservoir Project.
Prop 1 funding represents a major step forward in infrastructure funding, but much work remains before funding disbursements are made and projects begin construction.  In the meantime, the need for water infrastructure funding goes beyond water supply improvement, and this past year we have seen significant legislative movement in water funding.  In October, Governor Brown signed Senate Bill 5 (De Leon) – the California Drought, Water, Parks, Climate, Coastal Protection, and Outdoor Access for All Act of 2018, and this bond measure will be included in the June 5, 2018, statewide primary direct election as Proposition 68. Proposition 68 would authorize $4 billion in general obligation bonds for state and local parks, environmental protection and restoration projects, water infrastructure projects, and flood protection projects. The measure would require that between 15 and 20 percent of the bond's funds, depending on the type of project, be dedicated to projects in disadvantaged communities. The largest amount of bond revenue, $725 million, would go toward neighborhood parks in park-poor neighborhoods. Although only half of the funds would go directly towards traditional water infrastructure projects, the remaining investment advances environmental and sustainability goals and is in line with ASCE's policies in these areas.
Additionally, the California Water Bond of 2018 will be on the ballot in November.  The bond measure would provide $8.9 billion dollars in funding for safe drinking water, water supply for disadvantaged communities, wastewater recycling, groundwater desalination, urban and agricultural water conservation, watershed improvements fisheries management, and storm water, flood and wetland management.  Some projects are called out including Friant Water interconnections, Bay-Delta improvements and the Oroville Dam Spillway Repair, the latter having a $200million dollar amount.  The measure is being endorsed by various environmental groups, water agencies, environmental justice, labor and agricultural organizations.
This past year, the focus on dam safety continued.  In early 2018, the Independent Forensic Team released its report of the Oroville Dam Spillway Incident.  The information provided all dam owners with additional insights into potential vulnerabilities of their facilities.  However, already in the fall, the California Division of Safety of Dams (DSOD) had required dam owners to complete comprehensive investigations and evaluations of the condition and structural adequacy of spillways for high-hazard dams.  In September, DSOD issued a comprehensive list of dams and their conditions, which included dams that had current operational limitations or were vulnerable to extreme events, such as earthquakes or floods. The legislature joined in the focus on dam safety.  AB 1270 (Gallagher) which strengthens requirements for inspection of dams and reservoirs inspections was chaptered into law in February of this year.  AB 2616 (Eggam) proposes that the Department of Water Resources (DWR)/DSOD post a list of dams with operating restrictions on their internet site.  Other bills, such as SB 594 (Baell), which would expedite permit processing for dam projects, did not advance beyond the committee stage, and a similar bill, SB1301 (Baell) has been postponed.  AB3045 (Gallagher), which would have moved DSOD out from under the umbrella of DWR in the Resources Agency, was modified to instead focus on establishing a State Water Project Commission.  To fund the various new mandates and other measures, DSOD is substantially increasing the fees charged to dam owners.
It is clear that infrastructure investment is needed. ASCE's 2017 Infrastructure Report Card gives the nation's infrastructure an overall "D+", with similar grades in the areas of drinking water, dams, levees, wastewater and storm water.  Nationwide, over $150 billion is needed to fund drinking water system improvements to ensure adequate water quality, supply and public safety.  This year, Region 9 of ASCE is updating the California Infrastructure Report Card.  The Water and Environment Committee is participating in that process, which will produce a final report card in early 2019.
While funding is part of the solution, it can't be the whole story.  As civil engineers, we will be challenged to optimize our designs for water storage and treatment and our operations. Speaking at ASCE's Region 9 Infrastructure Symposium in March, Kamyar Guivetchi, Manager of the Division of Statewide Water management of DWR, California's Water management characterized California water as a "tale of two extremes".  In years of extreme drought, or extreme flooding, and everything in between, we must be ready. DWR is moving forward with the 2018 update to the California Water Plan, and the slate of recommended projects embraces several facets of integrated regional water management: green infrastructure, land use management, aquifer recharge, greywater use, conservation, improved water management policies and improved regulatory outcomes, all in a framework that would ideally allow for adaptive decision making and approaches to water management in California.
Providing society with clean, safe water is one of many critically important roles for civil engineers. ASCE helps build awareness among the public and policymakers, and weighs in to support sustainable water and environmental policy.
If you would like to learn more about the activities of the Region 9 Water & Environment Committee, please contact me at xavier.irias@ebmud.com
---
San Francisco Section Construction Institute Update – Construction Awakening
by Douglas Y. Higashi, P.E., M. ASCE, Secretary,
ASCE San Francisco Section, Construction Institute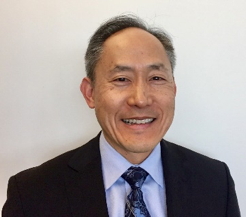 You don't need to look too hard around the San Francisco Bay Area to notice something unusual happening.  There is a lot of building underway, and it is widespread.  Whether you work in San Francisco, the East Bay, or Silicon Valley, there are signs of construction everywhere.  Large and small commercial projects, public infrastructure projects, environmental projects, and housing projects of all types are currently under construction, and more are being planned.  This is occurring throughout the State and nationwide, with at least fourteen States reporting record low unemployment rates, including California.  Both political parties have announced comprehensive plans to invest more to improve our infrastructure.
Engineers do have the opportunity to shape the future, like those pioneers that planned and built our water systems, bridges, power plants, and transportation systems from the 1920's to the 1960's.  It will be our responsibility and duty to ensure that the projects we construct serve public needs reliably, safely, and sustainably.  It will also be important and up to each of us to build and maintain public trust in engineering.  Every four years, the American Society of Civil Engineers (ASCE) issues an Infrastructure Report Card that grades the nation's 16 infrastructure categories.  The 2017 report card gave the nation a D+, which justifies the need to invest even more in our aging infrastructure.
The mission of the Construction Institute (CI) is to bring together all stakeholders to advance and improve the construction industry.  At our March 20th San Francisco Section Construction Institute (SFCI) dinner meeting, Todd Orbus, Kiewit's Deputy Project Director, gave an engaging presentation on the massive Oroville Dam Spillway Recovery project.  Kiewit had just 165 days to complete the first phase of the repair, which was to get the 3,000-foot main spillway operational by November 1, 2017.  The biggest challenges were to get hundreds of workers and critical equipment in place to meet the tight schedule.  Technical challenges included the highly variable conditions of the natural rock under the spillway and managing the placement of hundreds of thousands of cubic yards of concrete.  This project highlights the need for infrastructure improvements, and it also illustrates the ingenuity of determined engineering and construction professionals to meet the challenges no matter how large or complicated.
Recently, the CI and ASCE lost a leader, senior advisor, and friend.  Joe Kaplan, Senior Advisor to the CI, passed away in February of this year.  Joe co-founded the San Francisco Section of the CI (SFCI).  Joe also held numerous roles in the Section, including Treasurer, Chair of the SFCI, and roles on national ASCE committees.  Joe touched us all in a personal way over the years and took an active role in the SFCI activities, including attending every meeting and recruiting new members and officers. One of Joe's passions was in providing student scholarships.  Over the years, the SFCI has raised funds and given scholarships to students attending local colleges.  Joe felt that this was one way that engineers could make a positive difference on the future of the engineering profession.  The SFCI announced in March that the program will be named the Joe Kaplan Student Scholarship Fund going forward.
It will take all of us working together to meet the infrastructure challenges ahead.  There may be no more important time than now to be an engineer and address society's needs across the nation and the world.  We must be good leaders and also innovators. Looking back, all of the great programs combined a bold vision and innovation. Our time to make a difference is now.  We must also ensure that this opportunity, in whatever form it takes, is not wasted.  The CI and other ASCE Branch organizations look forward to sharing in our success in upcoming meetings and other venues as we build our professional society and institutes through communication, friendship, and camaraderie.  I think Joe Kaplan would have wanted it that way.
For more information about the CI San Francisco Section, please contact Douglas Higashi, PE, Secretary of the San Francisco Section of the CI (SFCI), at douglas.higashi@ebmud.com
---
Region 9 California Report Card Task Committee Update – Making Great Progress

by Tony Akel, P.E., M. ASCE, Co-Chair,ASCE Region 9 Report Card Task Committee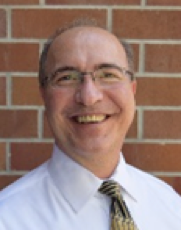 According to new federal data released on May 4, 2018, California's economy has surpassed that of the United Kingdom to become the world's fifth largest.  Only the U.S., China, Japan, and Germany have economies larger than California's.  A strong and sustainable infrastructure is vital to the continued economic prosperity Californians enjoy, and it is also important for our public safety, and our quality of life.  Though infrastructure maintenance and renewal are considered critical for sustaining California's economic engine, funding constraints continue to severely restrict the improvements that are absolutely necessary for the upkeep of our infrastructure including: roads, bridges, dams, drinking water, and wastewater, to mention a few.

The 2019 California Infrastructure Report Card.  Every 6 or 7 years, the American Society of Civil Engineers (ASCE) Region 9, representing the State of California, assesses the state's infrastructure using a simple "A through F" school report card format, and documents the findings in the California Infrastructure Report Card (Report Card).   The letter grades indicate the general state of the infrastructure and are defined as follows: "A" for Exceptional, "B" for Good, "C" for Mediocre, "D" for Poor, and "F" for Failing.  The 2012 California Infrastructure Report Card included 8 categories, and an overall Grade of "C", which means our state's infrastructure was deemed in mediocre condition at that time.
ASCE Region 9 officially launched the 2019 California Infrastructure Report Card in January 2018, with the goal of assessing 17 of our state's critical infrastructure categories: Aviation, Bridges, Dams, Drinking Water, Energy, Hazardous Waste, Inland Waterways, Levees, Ports, Public Parks, Rail, Roads, Schools, Solid Waste, Transit, Wastewater, and Storm Water.
The Report Card planning committee exerted valiant efforts and recruited over 140 volunteers who are currently diligently working on gathering statewide data, evaluating it, and planning on writing the draft chapters of the Report Card.  Twenty-five of the volunteers have assumed the critical roles of chairing and co-chairing the 17 corresponding committees, scheduling regular weekly meetings, and tracking progress of their teams.  These volunteers are professionals and proven experts in their fields of practice, and they care immensely about the state of our infrastructure.  Needless to say, we are very grateful to these champions who are exhibiting strong dedication to our profession by assessing the current condition, performance, and funding of California's infrastructure.
There are many quality control milestones along the path to completing the Report Card, including thorough reviews by the Region 9 executive review committee, as well as reviews by ASCE's Committee on America's Infrastructure.
The anticipated release dates were divided into two groups:
October 2018 Release: Transportation Categories including Bridges, Roads, and Transit.
February 2019 Release: All other categories.
Senate Bill 1 (SB-1) Road Repair and Accountability Act. The schedule for the Bridges, Roads, and Transit categories is to provide a more current assessment of their conditions and funding needs by November 2018.  One of the potential November initiatives will put to a public vote a ballot to repeal Senate Bill 1 (SB-1) which is the Road Repair and Accountability Act passed in April 2017 by a two-thirds vote of the California Legislature.   Preliminary findings of the Roads committee indicate that "driving on deficient roads in need of repairs will cost Californians approximately $53.4 billion annually due to congestion-related delays, extra vehicle operating costs due to rough rides, and traffic accidents."  Senate Bill 1 funding represents the biggest California commitment to public transit in more than 40 years, addressing the maintenance backlog of our aging infrastructure.
The 2017 America's Infrastructure Report Card. This article would not be complete without mentioning this Report Card on America's infrastructure.  This report card encompasses all states, including California, and is updated every 4 years.  The grading methodology and criteria used in the California Infrastructure Report Card are adopted from the ones established and used for ASCE's Report Card for America's Infrastructure, and which encompasses all the states. The 2017 America's Infrastructure Report Card included 16 categories and gave the nation's infrastructure an overall grade of "D+", which means the infrastructure systems across America is in poor condition and needs our attention.  America's Infrastructure Report Card has become an effective tool to advocate for enhanced infrastructure.  Elected officials from both sides of the political aisle, and at all levels of government cite the Report Card when justifying the needs for funding the infrastructure.
Stewards of Our Infrastructure.  As the stewards of our infrastructure, we have a moral duty to advocate for sustainable infrastructure capable of supporting our robust California economy, while maintaining our public safety and the quality of our life.
If you would like to learn more about the activities of the Region 9 Report Card Task Committee, please contact John Hogan, co-Chair, at jhogan@deainc.com or Tony Akel, co-Chair, at takel@akeleng.com
---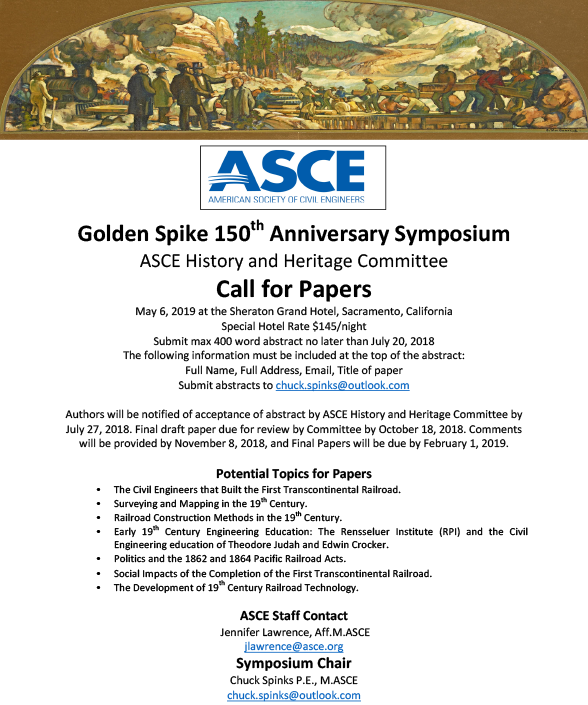 ---