June 2017 – This Month in Sacramento
---
THIS MONTH IN SACRAMENTO – JUNE 2017 NEWSLETTER
Legislative Update
by Richard Markuson
Region 9 Legislative Advocate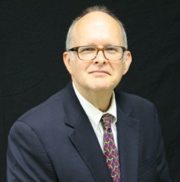 Legislative Update
By Richard Markuson
Region 9 Legislative Advocate
The Legislature passed and Governor Brown signed Senate Bill 1 and four companion measures. Only one Republican ended up voting for SB 1. Two Democrats voted NO and one – Assembly Member Rudy Salas, was subsequently removed as chairman of the Assembly Business and Professions Committee. You can see the votes for SB 1 here.
The legislation, the Road Repair and Accountability Act of 2017, invests $52.4 billion over the next decade – split equally between state and local projects:
Fix Local Streets and Transportation Infrastructure (50 percent):
$15 billion in "Fix-It-First" local road repairs, including fixing potholes
$7.5 billion to improve local public transportation
$2 billion to support local "self-help" communities that are making their own investments in transportation improvements
$1 billion to improve infrastructure that promotes walking and bicycling
$825 million for the State Transportation Improvement Program local contribution
$250 million in local transportation planning grants.
Fix State Highways and Transportation Infrastructure (50 percent):
$15 billion in "Fix-it-First" highway repairs, including smoother pavement
$4 billion in bridge and culvert repairs
$3 billion to improve trade corridors
$2.5 billion to reduce congestion on major commute corridors
$1.4 billion in other transportation investments, including $275 million for highway and intercity-transit improvements,

The packaged signed by Brown included:
Other Legislation
The Assembly Local Government Committee approved ASCE supported AB 851 (Caballero D) that allows additional types of special districts to use the design-build procurement method that is authorized for specified local agencies, and allows cities, counties and special districts to use design-build for additional types of projects.
The Assembly Natural Resources Committee rejected AB 1301 (Fong R) that would have established the mission of the Joint Legislative Committee on Climate Change Policies (JLCCCP), as specified, and required the Chair of the Air Resources Board (ARB) to annually appear before the JLCCCP to report on cost and technological feasibility of greenhouse gas (GHG) reduction measures. The bill had substantial support and no listed opposition by failed on a party-line vote.
The Senate Veterans Affairs Committee approved ASCE supported SB 27 (Morrell R) that will require every board under the Department of Consumer Affairs (DCA) to grant a waiver for the application and initial licensing fee to an honorably discharged veteran.
The Senate Appropriations Committee sent ASCE supported SB 436 (Allen D) to Suspense. The bill establishes the California STEM Professional Teaching Pathway to recruit, train, support, and retain qualified science, technology, engineering and mathematics (STEM) professionals as mathematics and science teachers in California. The bill includes an unspecified Proposition 98 General Fund appropriation, beginning in the 2017-18 fiscal year, for purposes of this bill.  It is likely the bill would result in one-time costs of $5 million and ongoing costs of between $500,000 to $1 million (Proposition 98 General Fund).
Brown Lifts Drought Emergency Order.
Following unprecedented water conservation and plentiful winter rain and snow, Governor Edmund G. Brown Jr. ended the drought state of emergency in most of California, while maintaining water reporting requirements and prohibitions on wasteful practices, such as watering during or right after rainfall. "This drought emergency is over, but the next drought could be around the corner," said Brown. "Conservation must remain a way of life." Executive Order B-40-17 lifts the drought emergency in all California counties except Fresno, Kings, Tulare and Tuolumne, where emergency drinking water projects will continue to help address diminished groundwater supplies. The order also rescinds two emergency proclamations from January and April 2014 and four drought-related executive orders issued in 2014 and 2015. Release here.
Governor's Appointments
Michelle Banonis, 40, of Sacramento, has been appointed assistant chief deputy director at the California Department of Water Resources. Banonis has been area manager for the Bay Delta Office at the U.S. Bureau of Reclamation since 2016, where she has served in several positions since 2009, including, special assistant to the regional director, California WaterFix program manager, restoration goal supervisor for the San Joaquin River Restoration Program and natural resources specialist.
Recent Reports
Six of the ten cities with the worst air pollution are in CA. According to State of the Air 2017 by American Lung Association. "California's smoggy reputation appears to be deserved: Six of the USA's 10 cities with the worst air pollution are in the Golden State…. In addition to the worst spikes of short-term pollution—led by Bakersfield—the report also lists the cities with the worst overall year-round pollution—led by Visalia/Hanford, Calif.—and the worst ozone pollution, led by the Los Angeles/Long Beach area. California's soaring population and topography allow air pollution to overcome the state's strict environmental laws, said Paul Billings of the American Lung Association. The boom in people brings with it an increase in cars and trucks on the road, and many of the people live in valleys and basins, right where pollution tends to settle…. Overall, the report is a mixture of good and bad news: While year-round pollution has improved, short-term spikes of intensely polluted air have increased. " (USA Today, Apr. 19, 2017).
50-state survey of clean energy-related economic policies. The U.S. Department of Energy released Clean Energy-Related Economic Development Policy Across the States: Establishing a 2016 Baseline. "States implement clean energy-related economic development policy to spur innovation, manufacturing, and to address other priorities…. To date, no one source has collected all of the clean energy-related economic development polices available across the 50 states. Establishing a baseline of existing policy is a critical first step in determining the potential holistic impact of these policies on driving economic growth in a state. The goal of this report is to document the clean energy-related economic policy landscape … with a focus on new or existing [clean energy] manufacturing." California has the 4th-most number of total clean energy polices with 35. (New York is first with 42.)

Best practices for identifying public infrastructure projects. Brookings Institution released Budgeting for Investment. "There is a strong consensus that the country needs to do a better job investing in public infrastructure. One issue with making smart infrastructure investment is that the budgetary process does a poor job differentiating between spending that will generate future returns from spending more generally. This study provides a set of best practices that the author argues could allow budget planners to better identify innovative public investments."
Transferring CO River water for specific area of need explored. Stanford Woods Institute for the Environment released Colorado River Basin Environmental Water Transfers Scorecard. "The Colorado River and its tributaries support more than 35 million people and irrigate more than four million acres of farmland. At the same time, the river supports 30 fish species found nowhere else on earth and inspires millions of visitors and residents alike with its sheer beauty. However, growing water scarcity caused by increased water use, hydrologic variability and climate change loom over all the Colorado River provides…. This report focuses on one set of tools for reallocating water to one specific area of water need: water for rivers, streams, wetlands, and the aquatic species that depend on them." California ranked No. 2 in this report's Environmental Water Transfer Scorecard, which uses a numerical scoring framework to rank the ease or difficulty in state laws or policies regarding environmental water transfers.
Computer model predicts accelerated So. CA beach erosion Journal of Geophysical Research: Earth Surface released A Model Integrating Longshore and Cross-Shore Processes for Predicting Long-Term Shoreline Response to Climate Change. "Using a newly-developed computer model called 'CoSMoS-COAST' (Coastal Storm Modeling System – Coastal One-line Assimilated Simulation Tool) scientists predict that with limited human intervention, 31 to 67% of Southern California beaches may become completely eroded (up to existing coastal infrastructure or sea-cliffs) by the year 2100 under scenarios of sea-level rise of one to two meters…. Although a majority (72%) of beaches in Southern California show historical trends of accretion or getting larger (due to large artificial beach nourishments since the 1930s), future predictions indicate that nearly all of the beaches will experience erosion (will get smaller) due to accelerated sea-level rise."
---