July 2017 – This Month in Sacramento
---
THIS MONTH IN SACRAMENTO – JULY 2017 NEWSLETTER
Legislative Update
by Richard Markuson
Region 9 Legislative Advocate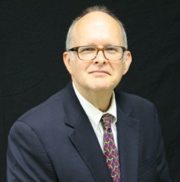 Legislative Update
By Richard Markuson
Region 9 Legislative Advocate
The Legislature reached another milestone with the House of origin deadline on June 2, 2017.  By that date all bills (with a few exceptions) needed to be approved by the respective houses where introduced – or they became two-year bills and ineligible for passage in 2017.
Legislation
The Assembly approved ASCE supported AB 851 (Caballero D) that allows the Santa Clara Valley Water District to use the design-build procurement method.  The bill was significantly narrowed from its original broad authority for all special districts.
ASCE supported SB 27 (Morrell R) that would have required every board under the Department of Consumer Affairs (DCA) to grant a waiver for the application and initial licensing fee to an honorably discharged veteran, failed passage in Senate Appropriations.
The full Senate sent ASCE supported SB 436 (Allen D) to the Assembly on a 35-0 vote.  The bill establishes the California STEM Professional Teaching Pathway to recruit, train, support, and retain qualified science, technology, engineering and mathematics (STEM) professionals as mathematics and science teachers in California.  To pass, the bill was stripped of its Proposition 98 General Fund appropriation, beginning in the 2017-18 fiscal year.  The bill would require its provisions to be implemented only upon the enactment of an appropriation in the annual Budget Act or another statute for its purposes.
Recent Reports
Pacific Institute released Impact of California's Five-Year (2012-2016) Drought on Hydroelectricity Generation [web link] "The severe five-year drought afflicting California between 2012 and 2016 was the driest and hottest in the instrumental record…. Under normal conditions, electricity for the state's millions of users is produced from a blend of many sources, with natural gas and hydropower being the top two.  During the drought, reductions to state river flows that power hundreds of hydropower stations meant that natural gas became a more prominent player in the mix.  This was an expensive change.  According to the report, the five years of drought led to an increase in electricity costs of approximately $2.45 billion.  The additional combustion of fossil fuels for electric generation led to a 10% increase in the release of carbon dioxide from California power plants.  In addition, the report notes that the ability to expand California's hydroelectricity capacity is limited, as there are few undammed rivers, little unallocated water, and growing environmental, economic, and political constraints to adding new hydropower capacity."
In a pair of short reports, researchers at Pew Charitable Trusts provide snapshots of state-level driver safety trends, distracted driving, and seatbelt use.  California ranked in the top 3rd of states for distracted driving habits, with high rates of hard braking, risky acceleration and abrupt turns.  At the same time, California tied with Georgia for having the highest rate of seatbelt use in the country.  Where Are the Most Distracted Drivers? Where Are the Safest? and More States Adopt 'Click It or Ticket' Laws; Do They Work?
International Boundary Water Commission, released Report of Transboundary Bypass Flows into the Tijuana River. "A sewer line break in Tijuana resulted in the bypass of approximately 28 million gallons (105,000 cubic meters) of wastewater into the Tijuana River channel on February 1-4, 2017….  In addition, other sewer line problems in the Mexican city affected the Tijuana River Valley in both countries. These included blocked or collapsed pipes and the overflow of sanitary sewers after rainwater entered the sewer system…. A binational task force … aside from gathering the facts surrounding the sewage spill, made a series of recommendations that include acquiring equipment to prevent or manage spills, establishment of a communication and notification protocol, and an enhancement of data collection and information exchange to assist in speedy detection and response to transboundary sewage spills."
The Institute for Leadership and Public Policy at Fresno State College of Social Sciences released 2017 San Joaquin Valley Survey—Results on High-Speed Rail A telephone survey of 541 adults from eight counties in the San Joaquin Valley found that interest in the high-speed rail project is mixed. "Among those who voted in the 2016 presidential election, there is a very marked split in their views of the high-speed rail project.  Forty-seven percent of voters support the completion of the project, while 46% oppose it.  In contrast, non-voters are much more supportive of high-speed rail, with 74% of them in favor of it…. Across racial and ethnic groups, non-white groups are the most supportive of the high-speed rail project. Seventy-six percent of Latinos and 60% of non-white, non-Latinos, which includes blacks and Asians, support construction of the project. In contrast, a majority of whites (64%) oppose the construction of the high-speed train through the Valley."
The National Renewal Energy Laboratory, U.S. Dept. of Energy released  ESIF 2016: Modernizing Our Grid and Energy System. "This 2016 ESIF [Energy Systems Integration Facility] annual report highlights work in finding new ways to control and protect electric grids, showing how they can accommodate more renewables, demonstrating that utility-scale solar photovoltaic (PV) installations can provide grid services, challenging inventors to create a smaller inverter, determining the best way to dispatch battery energy storage systems (BESS), using big data to improve solar forecasting, and developing new test devices for hydrogen refueling."
The UC Davis Institute of Transportation Studies released Rethinking the Corporate Campus: The Next Bay Area Workplace. "The suburban corporate campus remains the predominant real estate solution for the [Bay Area's] employers. With isolated single-use buildings set behind vast parking lots, far away from the public street, it is a model that reinforces dependence on cars and pushes sprawl development into open spaces and farmland…. Rethinking the Corporate Campus examines the forces that shape our employment landscape, highlights the implications of different models, and recommends policies and practices to tackle two key questions: How do we encourage employers to choose efficient, sustainable, high-performance locations [; and] how do we create new locations that are more efficient, sustainable and high-performing?"
The Public Policy Institute of California released Californians' Views on Climate Change. "A majority of Californians say the effects of global warming are already occurring" with 64% surveyed responding that "global warming's effects have already begun." Four in five Californians believe that global warming is a "very serious (54%) or somewhat serious (27%) threat to the state's future economy and quality of life." The majority of respondents supported independent state efforts to address global warming (67%) and supported action even with increased costs (56%). In fact, "only 20% of Californians believe state action on climate change will lead to a loss of jobs."
The California Housing Partnership released Housing Needs 2017. Ten briefs describe the current state of housing needs in Alameda, Contra Costa, Fresno, Los Angeles, Orange, Sacramento, San Bernardino, San Diego, San Mateo and Sonoma Counties. For the Bay Area counties, "[s]kyrocketing rents, shrinking incomes and severe cuts in state- and federal-government support for affordable housing have made it far harder for lower-income Bay Area residents to find a place to live…. [For] Alameda, Contra Costa, Sonoma and San Mateo counties, … each is more than 10,000 rental spots short of what it would take for everyone of limited means to find an affordable place to live…. [Also], state and federal funding for affordable housing in the four counties has dropped 65 percent since 2008. Meanwhile, in each county the split between rent and income diverged sharply from 2000 to 2015—with rent shooting up and income dipping."
The Bill Lane Center for the American West at Stanford University released Lower Basin States Work to Keep Lake Mead Afloat. "Hoover dam and the reservoir it created have had one public purpose since the 1930s, when they first tamed the Colorado River. And as the Depression's engineering marvels aged into the 21st century, Lake Mead and its dam were still seen largely as the workhorses needed to send water and hydroelectricity around the Southwest. But in the last 15 years, things have changed. Climate change and the disconnect between the river's water supply and the amounts promised has given Lake Mead a new identity. It remains the biggest storage tank in the Southwest's plumbing system, but now it is also an hourglass. Its falling level marks the time remaining before interstate and international agreements kick in to dictate who loses water. As of this writing, the lake level stands at 1,082 feet. As the bathtub ring on the canyon walls gets larger, the time will get shorter."
---