January 2020 – This Month in Sacramento
---
THIS MONTH IN SACRAMENTO – JANUARY 2020 NEWSLETTER
Legislative Update
by Richard Markuson
Region 9 Legislative Advocate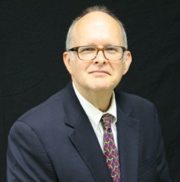 The Legislature is in recess until January 6. January will be a busy month for any two-year bills as they must clear their house of origin by January 31.
New Reports of Interest
The UCLA Luskin Center for Innovation released California Building Decarbonization: Workforce Needs and Recommendations. This study estimates the potential employment impacts of "building decarbonization," which involves renovating residential and commercial buildings with energy efficient improvements. "In total, building electrification in California could support an average of 64,200-104,100 jobs annually, after accounting for losses in the gas industry…. The average annual jobs … are slightly different from the total job impacts upon 100% electrification…. The areas of greatest increase are building retrofits and renewable energy construction, while the greatest decrease is in gas distribution followed by labor-saving all-electric new construction, but these negative impacts are much smaller than the positive impacts."
Lawrence Berkeley National Laboratory, Electricity Markets & Policy Group released Interruption Cost Estimate (ICE) Calculator. "[B]lackouts—while not as deadly or terrifying as wildfires—are nonetheless expensive in their own right. Outages this week could cost the American economy as much as $2.5 billion, says Michael Wara, a lawyer and energy-policy scholar at Stanford University. His estimate, calculated using a tool from the Lawrence Berkeley National Lab, assumes that the blackout will eventually reach its planned length (48 hours) and planned size (800,000 customers). Most of that $2.5 billion will be silently incurred by businesses, since many offices must restrict their hours or close altogether in a blackout. But costs will propagate through the economy. Tens of thousands of families must now sort through spoiled food and restock their freezers.… And people who depend on medical equipment to survive must decide whether to temporarily leave town, invest in a generator, or risk going without until the power returns."
The Little Hoover Commission released Mapping a Strategy for GIS. Though California state government has been utilizing geographic information systems (GIS) to map data for more than a decade, "the state lacks a strategy to realize the full potential of GIS through coordination and data sharing." Public policy recommendations: 1) California should designate a state Geographic Information Officer that would coordinate shared resources and projects, and promulgate standards; 2) the state should convene a GIS Advisory Council of governmental leaders and stakeholders; and 3) GIS should be utilized to evaluate disparities in regional funding and delivery of services.
The San Francisco Estuary Institute released Understanding Microplastic Levels, Pathways, and Transport in the San Francisco Bay Region. "Microplastics (particles less than 5 mm) are ubiquitous and persistent pollutants in the ocean and a pervasive and preventable threat to the health of marine ecosystems. Microplastics come in a wide variety of shapes, sizes, and plastic types, each with unique physical and chemical properties and toxicological impacts…. We measured microparticles and microplastics in stormwater from 12 small tributaries comprising 11% of the watershed drainage area to San Francisco Bay (6% of total flow to Bay). These tributaries varied in urban and nonurban land uses and were distributed across the region. Microparticles were identified in stormwater from all 12 small tributaries, which discharged between 1.3 and 30 microparticles per liter. Fragments (59%) and fibers (39%) constituted nearly all microparticles sampled."
The California High Speed Rail Authority released 2019 Sustainability Report: Energizing Economic Revitalization. "California's high-speed rail project received five stars and is one of the top ranked sustainable rail infrastructure projects in North America, as evaluated by the GRESB Infrastructure Assessment—the leading benchmark for environmental, social and governance policies, practices, and performance of real estate and infrastructure investments around the world."
The National Academies of Sciences, Engineering, and Medicine released Reducing Fuel Consumption and Greenhouse Gas Emissions of Medium- and Heavy-Duty Vehicles, Phase Two. "Medium- and heavy-duty trucks, motor coaches, and transit buses—collectively, 'medium- and heavy-duty vehicles', or MHDVs—are used in every sector of the economy. The fuel consumption and greenhouse gas emissions of MHDVs have become a focus of legislative and regulatory action in the past few years. This study is a follow-on to the National Research Council's 2010 report, Technologies and Approaches to Reducing the Fuel Consumption of Medium-and Heavy-Duty Vehicles. That report provided a series of findings and recommendations on the development of regulations for reducing fuel consumption of MHDVs."
Governor's Appointments
As senior advisor at the California State Transportation Agency: Giles Giovinazzi, Davis, chief of staff and federal transportation liaison for the CA Dept. of Transportation since 2018.
As general counsel at the California State Transportation Agency: Scott Wyckoff, Sacramento, general counsel at the CA Dept. of Business Oversight since 2014.
Reappointed to Regional Water Quality Control Boards, by area.
San Francisco: William Kissinger, Mill Valley, partner at Morgan Lewis and Bockius since 2014.
Central Coast: Michael Johnston, Watsonville, former consultant for teamsters Local 890 and Teamsters Joint Council 7; Jean-Pierre Wolff, San Luis Obispo, viticulturist and owner of Wolff Vineyards since 1999.
Central Valley: Mark Bradford, Sacramento, former principal at ERM-West.
San Diego: Henry Abarbanel, Del Mar, professor of physics at UC San Diego and a research physicist at the Scripps Institution of Oceanography since 1983; Eric Anderson, Elfin Forest, agronomist and vice president of La Costa Flower Shop and Nursery since 1978.
Los Angeles: Cynthia Guzman, Los Angeles, principal at Estolano Advisors since 2018; Irma Munoz, Los Angeles, founder and president at Mujeres de la Tierra since 2007.
Lahontan: Donald Jardine, Markleeville, member of the Alpine County Board of Supervisors since 1987; Peter Pumphrey, Chalfant, former deputy district attorney in the San Joaquin County District Attorney's Office.
North Coast: Kelli Gant, Trinity Center, former owner and president at Tangella Corp.
Colorado River Basin: Edward Muzik, Indian Wells, general manager of the Hi-Desert Water District of Yucca Valley since 2007; Jayne Powell, Rancho Mirage, environmental and aggregate resources manager at Granite Construction Inc. since 2007.
Santa Ana Region: Tom Rivera, Grand Terrace, former associate dean of undergraduate studies at CSU San Bernardino; William Ruh, Montclair, director of government affairs for the Citrus Valley Association of realtors since 2001 and a member of the Montclair City Council since 1998.
---