January 2019 – Region 9 Reports
---
REGION 9 REPORTS – JANUARY 2019 NEWSLETTER
2019 California Infrastructure Symposium and Awards Dinner Preview
By Adam Killinger, P.E., G.E., M. ASCE, Region 9 Awards Committee Co-Chair, Sacramento Section Past-President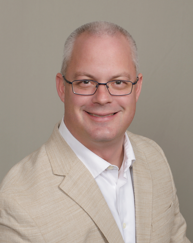 The 2019 California Infrastructure Symposium and Awards Dinner will be held at the San Diego Convention Center on Friday March 29, 2019.  The 2019 California Infrastructure Symposium is a partnership between the ASCE San Diego Section and ASCE Region 9.  The Symposium will be an all-day event attended by engineers, educators, elected officials, professionals and the general public.  Every year the attendees and participants of these conjoined events inform, educate, network, and honor influencers and decision makers of our built environment making this a must-attend event.  This year will be no different.
The Venue: The San Diego Convention Center opened in 1989 to provide a year-round event center for events like ours.  The facility is highlighted by a 90,000 square-foot Teflon covered sails pavilion.  Located along the bay, fresh air is never in short supply, and a short walk to the Gaslamp Quarter will provide all the food and entertainment one might need to unwind – or perhaps wind up; depending on what you're looking for.
The Lineup:  The Symposium will be comprised of two infrastructure tracks with the following speaker topics:
Transportation Track
– Regional Infrastructure for Tomorrow – Addressing City Transportation Challenges; Development & Deployment of Smart Cities Technologies; Airport Development Plan: North Side Landside & Terminal A Reconstruction; and Regional Plan on Transportation, Land Use and Housing.
– Policy & Innovation for Tomorrow's Infrastructure – Innovative Policies for Project Delivery at LA Metro; The Private Sector Perspective on Smart Infrastructure; Mobility as a Service; and San Diego's Economic Policy on Employment Growth and Housing Opportunities.
– Major Projects for Tomorrow's Infrastructure – Otay Mesa Port of Entry Modernization and Expansion Projects; San Ysidro Intermodal Transportation Center Study; Mid-Coast Corridor Transit Project; and I-5/North Coast Corridor.
– SB 1 Implementation & Creative Funding for Tomorrow's Infrastructure – What SB 1 Means to San Diego County; What SB 1 Means to Orange County; Creative Funding Opportunities; and Implementation & Funding for Brightline/Virgin.
Water Track
– Desalination – Evaluating Ocean Water Desalination as a Future; Monterey Peninsula Water Supply: and A Project 20+ Years in the Making.
– Advanced Water Recycling – Direct Potable Reuse; San Diego Reuse; and Water 4.0 – Water Quality/Trends.
– Water Quality, Water Releases, Environmental Regulatory Trends/Climate – Regulatory Trends: Recycled Water's Future Flavors; To Manage Future Water Shortages, California Must Update its Water Grid; and Paying it Forward: The Path Toward Climate-Safe Infrastructure in California.
– Water Infrastructure Implications of Wildfires / Climate Change – California's Fourth Climate Change Assessment; Camp and Rim Fires – Wildfire Implications on Water Infrastructure; Perspective from State Climatologist; and Tracer Testing for East County AWP Program.
Speakers for the above topics will include many professionals from public agencies and companies across California.  Keynote speakers will include:
– Robin Kemper – 2019 President of the American Society of Civil Engineers (ASCE)
– Jeffrey Kightlinger – General Manager of the Metropolitan Water District of Southern California
– Laurie Berman – Director of the California Department of Transportation (Caltrans)
The Infrastructure Symposium will be immediately followed by a networking reception, then the Awards Dinner Banquet and Ceremony.
The Party:  Each year, the many members and individuals who form the foundation of the ASCE Sections, Branches, Institutes, Younger Member and Student chapter groups in Region 9, take the time to recognize the outstanding projects and the selfless efforts of their peers, who contribute to the growth and evolution of the civil engineering profession, and the improvement of the infrastructure we all depend upon.  Each group's annual awards program nominates and recognizes praiseworthy individuals and projects within their geographic areas.  Each Section's award winners (San Francisco, Sacramento, San Diego and Los Angeles) are then nominated to Region 9 in October each year.  Region 9 then selects and recognizes outstanding projects and individuals from across the State of California the following March during the annual Awards Dinner Ceremony.
For more information and to register for the 2019 California Infrastructure Symposium and Awards Dinner Banquet and Ceremony, please bookmark the California Infrastructure Symposium website at https://caisregion9.org/, the San Diego Section website at http://sections.asce.org/sandiego/home, or the Region 9 web site at http://regions.asce.org/region9/.  Opportunities to get involved in the planning or to sponsor the Infrastructure Symposium and Awards Dinner are available.  We look forward to seeing all of you in San Diego on March 29th!
---