January 2017- Region 9 Reports
---
REGION 9 REPORTS – JANUARY 2016 NEWSLETTER
New Year Happenings in Region 9
by Kwame A. Agyare, P.E., ENV SP, M. ASCE
ASCE Region 9 At-Large Governor, and Vice-Chair, Region 9 Board of Governors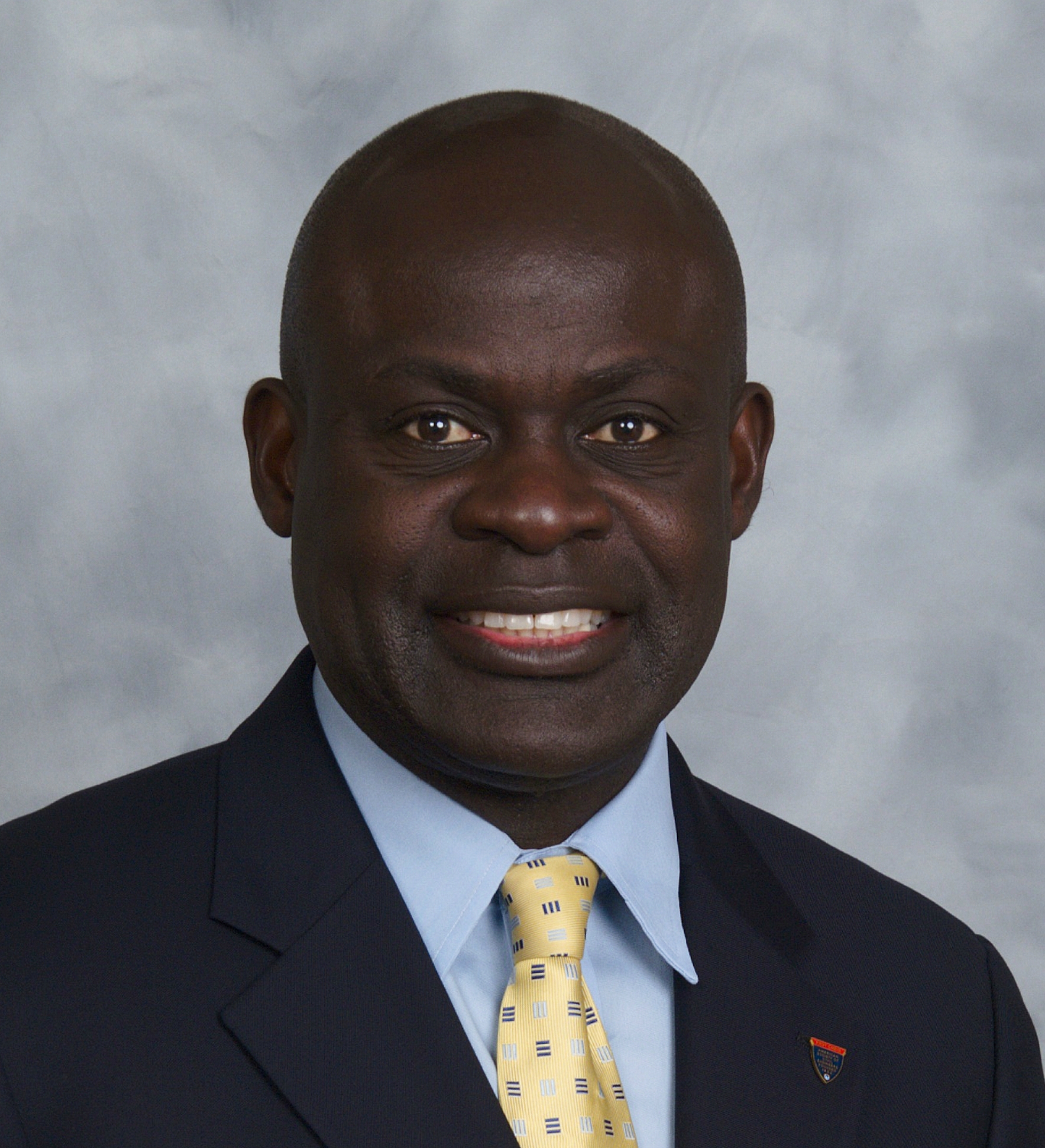 Happy New Year! On behalf of the Board of Governors of ASCE's Region 9, I would like to wish everyone the very best for the coming year 2017. The holiday season typically marks the time when engineers take time out of their busy schedules to enjoy being with family and friends, and also celebrate the accomplishments of the past year. I hope that many of you were able to find the time to celebrate the spirit of the season, and to begin to look forward to the New Year. I spent part of this holiday period visiting with some younger member groups in the San Francisco Bay Area, and the spirit of the season was evident in all the activities being held. Sections, Branches, and YMFs all over the State have held holiday events this past month, and I sincerely hope that many of you were able to attend a few of these events.
The turn of the year is also a good time for engineers to plan ahead, and to seek out additional opportunities for volunteer participation and professional growth. Here are a few upcoming ASCE-related events and opportunities that you may want to participate in, or take advantage of:
2017 Multi-Regional Leadership Conference for Regions 8 & 9
The 2017 Multi-Region Leadership Conference (MRLC) for Regions 8 & 9 will be held in Los Angeles, from January 13-14.  Depending on when your Section's January newsletter is typically published, this event may have already been held. The MRLC comprises the Workshop for Section and Branch Leaders (WSBL), the Western Region Younger Member Council (WRYMC), and the Workshop for Student Chapter Leaders (WSCL). The event provides for collaboration between these groups, and serves as a forum to provide leadership training and ASCE updates on a regional level. The event also fosters an interchange of ideas, information, and experiences, and exposes participants to the tools needed to be effective leaders. The 2017 event is being held at the Los Angeles Hotel -Downtown, and several field trips are available including tours of the Griffith Observatory, NASA Jet Propulsion Laboratory, Metro Regional Connector Transit Project, and the Sixth Street Aqueduct. For more information on the MRLC, please visit http://www.wrymc2017.com/
Engineers Week and the Dream Big Movie
The annual week-long National Engineers Week event will be held from February 17-25, 2017, all around the country. This is the week in which we particularly celebrate how engineers make a difference in our world. Other goals for the week include seeking to increase public dialogue about the need for engineers, and working to further help bring engineering into the lives of kids, educators, and parents. Undoubtedly, one of the highlights of this year's event is the premier of the movie Dream Big! Dream Big: Engineering Wonders of the World is a new film for IMAX® and giant screen theaters that will take viewers on a journey of discovery, from the world's tallest building, to a bridge higher than the clouds, and a solar car race across Australia. The film shows more than the ingenuity behind these marvels—it reveals the heart that drives engineers to create better lives for people worldwide. The Dream Big movie will premiere during Engineers Week at several specific locations around California and throughout the country. For more information on Engineers Week and also the Dream Big movie screening locations, please visit http://www.asce.org/event/2017/engineers-week/ and http://www.asce.org/dream-big/
Innovation – Grand Challenge
The 2017 ASCE Innovation Contest was developed as a part of the ASCE Grand Challenge (http://www.ascegrandchallenge.com) and is a springboard for forward-looking infrastructure ideas. The contest is an avenue to transform our nation's infrastructure, and brings together the best ideas, projects, and theories, for how to build a better future. In 2016, the contest drew entries from across the globe, and submissions were judged by a panel of 22 experts spanning the industry. There were 15 winners, with four proposals honored for special awards. These entries included: "Rise of the Drones: How Unmanned Surveying Can Help Make Our Coasts Resilient" (Greatest Impact on Achieving the Grand Challenge); "Big Picture Resilience via Ocean Forests" (Best New Concept); "Advanced Drone Technology to Handle Disaster in Underground Construction and Mining Sites" (Best Student Innovation, tie); and "Capitalizing on the Internet of Things to Promote Water Conservation" (Best Student Innovation, tie). The 2017 contest has 5 topics: Innovative Business Models and Technologies; The Internet of Things; Sustainable (Green) Engineering; Resilience; Next-Generation Transportation. A call for entries is currently underway, and closes at midnight on March 1, 2017. For more information on how to enter, please go to https://ascegrandchallenge.com/innovation-contest/
ASCE Student Scholarships and Fellowships
Did you know that ASCE has a Society-level scholarship and fellowship awards program? These Society-level awards represent additional prospects for student funding and support. Applicants need only to be an ASCE student member to apply! Applications are now being accepted for scholarships and fellowships to be awarded in the 2017-18 fiscal year. Award funds are distributed during the fall of each academic year, typically in October. Students selected to receive a 2017-18 scholarship or fellowship must be enrolled in an undergraduate or graduate degree program during that academic year. The deadline for receipt of applications for the current award cycle is approaching quickly. This deadline is February 10, 2017. You may learn more about the different scholarships and fellowships available by visiting the ASCE websites: ASCE Scholarships (undergraduate student assistance): http://www.asce.org/Scholarships/; and for ASCE Fellowships (graduate student assistance): http://www.asce.org/ASCE_Fellowships/
If you have any questions or need further information, please feel free to contact me at agyare.kwame@gmail.com.
---