February 2021 – This Month in Sacramento
---
THIS MONTH IN SACRAMENTO – FEBRUARY 2021 NEWSLETTER
Legislative Update
by Richard Markuson
Region 9 Legislative Advocate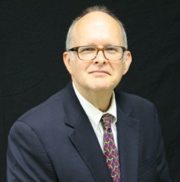 The Legislature delayed their return to Sacramento until Monday, January 11, 2021, as many regions are still in lockdown due to the Pandemic. The Assembly  kept Anthony Rendon as Speaker and the Senate re-elected Toni Atkins as President Pro-tempore.
Governor Gavin Newsom picked Assemblymember Shirley Weber (D-San Diego) as his designated candidate to replace Alex Padilla as Secretary of State (SoS) when he becomes California's junior U.S. Senator once Kamala Harris is sworn in as Vice-President (this will all have taken place by the time you read this). Newsom was under pressure by various interest groups to pick a Senator from one group or another. This decision to choose a Hispanic for Senate and an African American as SoS should mollify these two groups.
These choices seem to short-circuit or at least dampen the political aspirations of two other Assembly Members (David Chiu and Lorena Gonzales). They had previously announced plans to run for SoS in 2022 when Padilla was termed out. Weber has already announced she plans to run in 2022 – so will Chiu or Gonzales challenge her – or pick other races?
The advancement of Shirley Weber will set off a special election to fill the remainder of Weber's term in the Assembly – her daughter Akilah Weber has already announced plans to run for her seat when the Governor calls a special election. The younger Weber is a board-certified obstetrician/gynecologist and leads the Pediatric & Adolescent Gynecology Division at Rady Children's Hospital-San Diego and serves on the La Mesa City Council since 2018.
New Pending Legislation
AB 5 (Fong) would suspend State appropriations to the High-Speed Rail Authority for the 2021–22 and 2022–23 fiscal years and require the transfer of those funds collected by the state board to the General Fund for education purposes.
AB 43 (Friedman) would require, beginning June 1, 2022, and every six months after that, Caltrans convene a committee of external design experts to advise on revisions to the Highway Design Manual.
S.B. 44 (Allen) would require the Judicial Council, on or before April 1, 2022, to adopt rules of court establishing procedures requiring actions or proceedings seeking judicial review under CEQA or the granting of project approvals, including any appeals to the court of appeal or the Supreme Court, to be resolved, to the extent feasible, within 270 days of the filing of the certified record of proceedings with the court to an action or proceeding seeking judicial review of the lead agency's action related to an environmental leadership transit project.
S.B. 45 (Portantino) would enact the Wildfire Prevention, Safe Drinking Water, Drought Preparation, and Flood Protection Bond Act of 2022, which, if approved by the voters, would authorize the issuance of bonds for $5,510,000,000 under the State General Obligation Bond Law to finance projects for wildfire prevention, safe drinking water, drought preparation, and flood protection program.
S.B. 66 (Allen) would require the Secretary of Transportation to establish an advisory committee, the California Council on the Future of Transportation, to provide the Governor and the Legislature with recommendations for changes in state policy to ensure that as users deploy autonomous vehicles, they enhance the state's efforts to increase road safety, promote equity, and meet public health and environmental objectives.
S.B. 83 (Allen) would create the Sea Level Rise Revolving Loan Program within the I-Bank to provide low-interest loans to local jurisdictions to purchase coastal properties in their jurisdictions identified as vulnerable coastal property.
Reports of Interest
Science Advances released The United States' Contribution of Plastic Waste to Land and Ocean. In 2016, the United States produced about 92.6 billion pounds of plastic waste, more than any other country on the planet. The research also suggests that "between 309 million and 904 million pounds of plastic were illegally dumped in the U.S." with 331 million to 2.2 billion pounds of the waste exported for recycling being mismanaged by the countries receiving it. Further, the research suggests that the "U.S. contributed up to five times more plastic to coastal environments in 2016 than it did in 2010."
California Council on Science and Technology released The Costs of Wildfire in California. The recent study "summarizes the state of knowledge regarding wildfire losses and their associated costs across key sectors. It challenges the assumptions underlying current fire management policies and proposes a novel framework for understanding the total cost of wildfire in California. The report highlights the need for governments, both large and small, to create a uniform system to share information across California. Wara [the study's author] says creating such a database could save lives, potentially reduce the pace and scale of fires and unite the state in preventing catastrophic wildfires."
Heliyon released Environmental Effects of COVID-19 Pandemic and Potential Strategies of Sustainability. "The global outbreak of coronavirus disease 2019 (COVID-19) affects every part of human lives, including the physical world. The measures taken to control the spread of the virus and the slowdown of economic activities has significant effects on the environment.…. This study indicates that the pandemic situation significantly improves air quality in different cities across the world, reduces GHGs emission, lessens water pollution and noise, and reduces the pressure on the tourist destinations, which may help restore the ecological system…. [T]here are also some negative consequences of COVID-19, such as an increase of medical waste, haphazard use and disposal of disinfectants, masks, and gloves; and the burden of untreated wastes continuously endangering the environment…. [T]his study also outlines possible ways to achieve long-term environmental benefits."
San Francisco Bay Area Planning and Urban Research Association released Does State Tax Policy Discourage Housing Production? This report explores the extent to which California's tax policy acts as a disincentive to adequate housing production. According to the authors, "[m]any California cities view housing as less fiscally beneficial to build than other types of development. This is partly because Proposition 13, which passed in 1978, caps property tax rates and limits property tax increases. Additionally, a complex statutory system distributes the property tax revenue to cities and other public agencies within each county." The study argues that increasing the share of property taxes going to cities would provide an incentive for local jurisdictions to zone for more housing.
Appointments of Interest by the Governor
Reappointed to the Lahontan Regional Water Quality Control Board: Robert "Keith" Dyas, Rosamond, a board member since 2005, an engineer with Reserve Systems Inc. since 2013.
Reappointed to the Central Valley Regional Water Quality Control Board: Raji Brar, Bakersfield, a board member since 2017, owner of Countryside Corp. since 2003.
To the San Francisco Bay Conservation and Development Commission: Rebecca Eisen, Oakland, a former partner at Morgan, Lewis and Bockus from 2003 to 2015 and former member of CSU Board of Trustees.
As Legislative Affairs Secretary in the Governor's Office: Angie Wei, Sacramento, special advisor to Governor since January, previously was Governor's chief deputy for policy. Before that was chief of staff for the California Labor Federation. Wei succeeds Anthony Williams, who left in August.
As Chair of the California Air Resources Board: Liane Randolph, Oakland, Commissioner at the California Public Utilities Commission since 2014.
To the California Air Resources Board: John Balmes (reappointed) Berkeley, professor at the UCSF School of Medicine since 1986 and a professor of environmental health sciences at the UC Berkeley School of Public Health since 2002; Davina Hurt, Belmont, Belmont City council member since 2015 and an attorney at Davina Hurt Esq. since 2005; Gideon Kracov, Los Angeles, owner of the Law Office of Gideon Kracov since 2004; Tania Pacheco-Werner, Sanger, assistant co-director at the Central Valley Health Policy Institute at CSU Fresno since 2019.
As senior advisor to the Governor and Director of the Governor's Office of Business and Economic Development (GO-Biz): Dee Dee Myers, Los Angeles, has volunteered on the Governor's Task Force on Business and Jobs Recovery, and previously as executive vice president of worldwide corporate communications and public affairs for Warner Bros; also served as White House Press Secretary for President Bill Clinton.
As executive secretary in the office of Gov. Gavin Newsom: Jim DeBoo, Sacramento, principal at DeBoo Communications, and formerly director of the Speaker's Office of Member Services from 2010 to 2013 when he served as interim chief of staff to Speaker John Perez. Succeeds Ann O'Leary, who "will continue her service through mid-January to assist in ensuring a seamless transition."