February 2020 – Region 9 Reports
---
REGION 9 REPORTS – FEBRUARY 2020 NEWSLETTER
ASCE Geo-Institute Orange County Chapter

Mr. Michael Givens, Ph.D., P.E., P.G., Group Delta
Chair, ASCE Orange County Geo-Institute (OC G-I)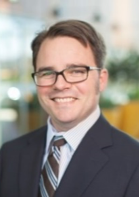 The Geo-Institute (G-I) Chapter is part of the Orange County Branch that serves the American Society of Civil Engineers (ASCE) Los Angeles Section, its members and supporters by conducting periodic technical presentations, technical on-site tours, professional development events, and networking/fundraising social events. The G-I OC Chapter was formed in January 2013 to host various events to exchange knowledge and information with the goal of improving the Orange County geotechnical community. We have appreciated and found a tremendous benefit in expanding our members learning/networking opportunities by cohosting events with other ASCE Chapters and Organizations, such as events in the past year with G-I LA Branch, ASCE OC Branch, ASCE OC Professional Development Committee (PDC), and Cal-Geo.
Due to an active local geotechnical community, we have developed an annual tradition of holding a February half-day professional development event to kick off the year's events, gathering for technical Lunch/Dinner meetings typically in May, July, August/September, November and hosting a December Bowling Social that all proceeds are donated to either a charity or local Students participating in Geo-Wall competitions. Our activities from the past year are summarized below:
The OC G-I and PDC co-hosted a half-day seminar on February 22nd in Irvine, California. The seminar covered a wide spectrum of ground improvement methods and was attended by nearly 100 practicing engineers, academics, and students. Each of the three presenters provided a unique insight to their field of expertise. The seminar concluded with a panel discussion that provided attendees an opportunity to ask the presenters about how they could apply different ground improvement methods to their projects.
The OC and LA G-I Chapters co-hosted a dinner meeting featuring Professor Robert Kayen of UC Berkeley, UCLA, and USGS on May 28th. Dr. Kayen presented an 11-year project in which he collected new shear wave velocity data from 350 sites to develop and enhance seismic soil liquefaction correlations. The event was held at the Ayres Hotel in Costa Mesa and was attended by over 90 local geo-professionals.
The OC Branch and G-I co-hosted a luncheon featuring Professor Scott J. Brandenberg of UCLA, who presented on "Effects of Earthquakes to California's Water Distribution System" on July 18th. Professor Brandenberg discussed an extensive research study on the Sacramento/San Joaquin Delta, which included field testing, centrifuge modeling, laboratory testing, development of fragility functions, and development of a system reliability analysis procedure. With Magnitude 6.4 and 7.1 earthquakes occurring in Ridgecrest, California two weeks prior to the luncheon, this topic was particularly relevant to the 90+ local members who attended.
The OC G-I co-hosted an August dinner meeting with CalGeo in Santa Ana featuring a presentation by Dr. David A. Baska of Terracon Consultants. The presentation covered some of the changes that will be implemented in the 2019 California Building Code, such as a more widespread requirement for site-specific ground motion studies, enhancing site-specific procedures, and providing threshold values for differential settlement and lateral spreading, to name a few. The meeting was attended by over 110 local practicing engineers, academics, and students.
OC G-I held the 5th Annual Bowling Social & Fundraiser that was attended by 30+ geo-professionals and students that came together for a fun night of bowling at Irvine Lanes. Attendees enjoyed two hours of bowling, food and drinks, bonding with old and new friends, and were entered in a raffle at the end of the night. All net proceeds from the Bowling Social & Fundraiser will be donated to help our local universities' Student Chapters participate in the upcoming 2020 Geo-Congress Student Competitions.
The current G-I OC Board of Directors are:
CHAIR: Mr. Michael Givens, Ph.D., P.E., P.G., Group Delta
VICE CHAIR: Mr. Ali Bastani, Ph.D., P.E., G.E., GMU Geotechnical
TREASURER: Mr. Mohsen Mahdavi Kharanaghi, Ph.D., P.E., Group Delta
SECRETARY: Mr. Sunil Arora, P.E., Hayward Baker
FIRST DIRECTOR: Ms. Adeleine Tran, P.E., Jacobs
PAST CHAIR: Mr. Pavlo Chrysovergis, P.E., SPC Geotechnical
We are extremely appreciative of our local geotechnical community, student involvement, wiliness of speakers to contribute their time and all our wonderful corporate sponsorship throughout the year. To learn more about the ASCE OC G-I Chapter, please visit http://www.asceoc.org/committees/geoinstitute or contact Michael Givens, Chair, with any questions or suggestions for future events. We are looking forward to a productive 2020.
---
2020 California Infrastructure Symposium and Awards Dinner Preview

by by Adam Killinger, P.E., G.E., M. ASCE Region 9 Awards Committee Chair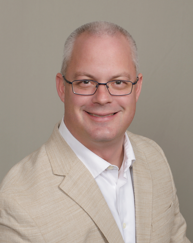 The 2020 California Infrastructure Symposium and Awards Dinner will be held in Sacramento at Hilton Sacramento Arden West on Friday April 3rd, 2020.  The 2020 California Infrastructure Symposium this year is a partnership between the ASCE Sacramento Section and ASCE Region 9.  The Symposium will be an all-day event attended by engineers, educators, elected officials, professionals and the general public.  Every year the attendees and participants of these conjoined events inform, educate, network, and honor influencers and decision makers of our built environment making this a must-attend event.  This year's event is in our state capital's backyard, and you can expect legislators will be taking notice and joining in the conversation.  So come out, learn something new, network, and celebrate civil engineering.
The Venue: The Hilton Sacramento Arden West is located at 2200 Harvard Street in Sacramento.  The 2020 California Infrastructure Symposium and the 2020 Awards Dinner will conveniently be held at the same location.  Make sure you book your room early!  http://www.caisregion9.org/
The Lineup:  The Symposium will be comprised of two infrastructure tracks with the following speaker topics:
Transportation and Development Track will Include:
Innovative Roadway and Aviation Solutions to Raise the Report Card Grades

2019 ASCE Report Card for California's Transportation Infrastructure
Roadway Innovation in Contra Costa County
Roadway Innovations in Orange County
San Francisco International Airport (SFO) Future Enhancements

Transportation, Economics, and Housing: Federal Government Perspectives
Transportation, Economics, and Housing: California State Capital Perspectives

Transportation and Economic Development at the Intersection of Two Key Transportation Corridors
Addressing California's Grand Housing Challenge While Reducing VMTs and GHGs
Leveraging Transportation to Transform the Central Valley into an Economic Powerhouse

Transportation Innovations for Reducing Greenhouse Gases and Vehicle Miles Traveled

Urban and Rural Transport Connections to Meet Diverse Mobility Goals
Bringing ACE to Midtown and the Sacramento Airport through Active Legislative Engagement
SacRT Forward – Bringing Efficiency, Connectivity and Economic Prosperity to the Region
Water Resources and Environment Track will Include:
Future of Water Supply Management in California

Governor's Water Portfolio
Development of Water Supplies, and Impact of Changes to Delta Conveyance
Safe Drinking Water Plan 2020

Safeguarding Lives and Property in California's Central Valley

Water Resources Development Act (WRDA) and Supplemental Funding for Levee Improvements
Oroville Dam Post-Repair Comprehensive Needs Assessment – What's Next
Update on Dam Safety Regulations in California

Solutions to California's Water, Energy, and Environmental Challenges

Addressing the Implications of Public Safety Power Shutoffs (PSPS) on Public Water Supply
Impact of Cannabis Cultivation on Municipal Water Supply
Starting at the Source – Special Considerations for Foothill Water Agencies

Sustainable Surface and Groundwater Practices in an Uncertain Future

Recent Trends in Integrated Water Planning
Sustainable Groundwater Supply
Pure Water Monterey – Advanced Water Recycling Project
Speakers for the above topics will include many professionals from public agencies and companies across California.  Keynote speakers will include:
Barry Broome – CEO, Greater Sacramento Economic Council
Felicia Marcus – Former Chair, California State Water Resources Board
Jean-Louis Briaud – 2019 President-Elect, American Society of Civil Engineers (ASCE)
The Infrastructure Symposium will be immediately followed by a networking reception, and then the Awards Dinner Banquet and Ceremony.
The Party:  Each year, the many members and individuals who form the foundation of the ASCE Sections, Branches, Institutes, Younger Member and Student chapter groups in Region 9, take the time to recognize the outstanding projects and the selfless efforts of their peers, who contribute to the growth and evolution of the civil engineering profession, and the improvement of the infrastructure we all depend upon.  Each group's annual awards program nominates and recognizes praiseworthy individuals and projects within their geographic areas.  Each Section's award winners (San Francisco, Sacramento, San Diego and Los Angeles) are then nominated to Region 9 in October each year.  Region 9 then selects and recognizes outstanding projects and individuals from across the State of California the following spring during the annual Awards Dinner Ceremony.  Join the party and celebrate the individuals and achievements of our civil engineering community!
For more information and to register for the 2019 California Infrastructure Symposium and Awards Dinner Banquet and Ceremony, please bookmark the California Infrastructure Symposium website at https://caisregion9.org/, the Sacramento Section website at https://asce-sacto.org/, or the Region 9 web site at http://regions.asce.org/region9/.  Opportunities to get involved in the planning or to sponsor the Infrastructure Symposium and Awards Dinner are available.  We look forward to seeing all of you in Sacramento on April 3rd!
---