February 2017 – This Month in Sacramento
---
THIS MONTH IN SACRAMENTO – FEBRUARY 2017 NEWSLETTER
Legislative Update
by Richard Markuson
Region 9 Legislative Advocate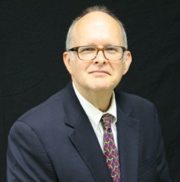 The Legislature convened its 2017-2018 session on December 5, 2016. The special transportation session called by Brown two years ago expired at the end of November without any measure being approved.
Voters in November picked nine new State Senators and 22 new State Assembly members. Additionally, Democrats in both Houses reached the rare two-thirds super-majority representation with 55 Democratic members in the Assembly and 27 in the Senate.
Following the end of the 2015-16 Special Session on Transportation & Infrastructure that concluded without enacting a transportation funding and reform package, legislative leaders and the Governor committed to transportation stakeholders that they would make it a priority to address California's chronic road and highway repair backlog early in the upcoming session.
The chair persons of each House's transportation policy committee – Senator Jim Beall and Assembly Member Jim Frazier – separately introduced transportation funding proposals (SB 1 and AB 1 respectively) designed to repair and maintain the state highways and local roads, improve trade corridors, and support public transit and active transportation.
Both $6 billion/year proposals, like the proposals that preceded them in the 2015-2016 Special Session, include a combination of new revenues, additional investments of Cap and Trade auction proceeds, accelerated loan repayments, Caltrans efficiencies and streamlined project delivery, accountability measures, and constitutional protections.
Other new Legislation
AB 28 (Frazier) would reinstate the states consent to the jurisdiction of the federal courts about the compliance, discharge, or enforcement of the responsibilities it assumed as a participant in the US DOT surface transportation project delivery pilot program.
AB 65 (Patterson) would exclude from payment to the Transportation Debt Service Fund the debt service for the Safe, Reliable High-Speed Passenger Train Bond Act for the 21st Century (Proposition 1A of 2008).
AB 66 (Patterson) would require the business plan of the High-Speed Rail Authority to identify projected financing costs for each segment or combination of segments of the high-speed rail system, if financing is proposed by the authority.
SB 3 (Beall) Would enact the Affordable Housing Bond Act of 2018, which, if adopted, would authorize the issuance of bonds in the amount of $3,000,000,000 pursuant to the State General Obligation Bond Law. Proceeds from the sale of these bonds would be used to finance various existing housing programs, as well as infill infrastructure financing and affordable housing matching grant programs.
SB 4 (Mendoza) Would, subject to voter approval at the June 5, 2018, statewide primary election, enact the Goods Movement and Clean Trucks Bond Act to authorize $600,000,000 of state general obligation bonds to be used for a variety of purposes.
SB 5 (De Léon) Would enact the California Drought, Water, Parks, Climate, Coastal Protection, and Outdoor Access for All Act of 2018, which, if approved by the voters, would authorize the issuance of bonds in an amount of $3,000,000,000 pursuant to the State General Obligation Bond Law to finance a drought, water, parks, climate, coastal protection, and outdoor access for all program.
Governor's Appointments
To the California Public Utilities Commission Martha Guzman Aceves, of Sacramento, who has been a deputy legislative affairs secretary in the Office of the Governor since 2011, focusing on natural resources, environmental protection, energy and food and agriculture.
To the California Water Commission Catherine Keig of Pasadena. Keig was interim exposition park manager at the California Science Center in 2014 and director of Southern California activities in the Office of the California State Senate President pro Tempore from 1992 to 2011.
Brown made several Regional Water Quality Control Board appointments:
Colorado River Basin Regional Water Quality Control Board Lars Seifert of Imperial. Seifert has been an environmental health services manager at the Imperial County Public Health Department since 2008, where he was an environmental health specialist from 2006 to 2008. Thomas Davis of Rancho Mirage, has been reappointed, he has served since 2007. Davis has served as chief planning and development officer for the Agua Caliente Band of Cahuilla Indians since 1997. He was a senior associate at David Evans and Associates Inc. from 1995 to 1997 and held several positions at Tierra Planning and Design from 1983 to 1995, including principal, co-owner and president.
Central Valley Regional Water Quality Control Board Raji Brar of Bakersfield. Brar has been owner and operator at Countryside Market and Restaurants since 2003. Daniel Marcum of Fall River Mills. Marcum has been a farm advisor emeritus at the University of California Cooperative Extension since 2013, where he was a farm advisor from 1976 to 2013.
Central Coast Regional Water Quality Control Board Monica Samaniego Hunter of Los Osos, (reappointed, she has served since 2005). Hunter has been director of research at PAST Foundation since 2007. She was central coast watersheds program manager at the Planning and Conservation League Foundation from 2004 to 2012, an instructor at the Napa Valley College Social Sciences Department in 2003 and a research assistant at the California Sea Grant Marine Advisory Program from 2000 to 2003.
Lahontan Regional Water Quality Control Board Robert Keith Dyas of Rosamond, has been reappointed to the, where he has served since 2004. Dyas has been an engineer at Reserve Systems Inc. since 2013.
Los Angeles Regional Water Quality Control Board James Famiglietti of Sierra Madre. Famiglietti has been senior water scientist at the NASA Jet Propulsion Laboratory for the California Institute of Technology since 2014. Famiglietti was a professor at the University of California, Irvine School of Physical Sciences from 2001 to 2016 and at the University of Texas at Austin Department of Geological Sciences from 1994 to 2001. Cynthia Guzmán of Los Angeles. Guzmán has been a senior associate at Estolano, LeSar, Perez Advisors since 2015, where she has held several positions since 2012, including associate and research analyst.
North Coast Regional Water Quality Control Board Hector Bedolla of Healdsburg. Bedolla has been vineyard manager at North Pacific Vineyard Management since 2016. He was a crop advisor and agronomist at Crop Production Services from 2013 to 2016 and vineyard and ranch manager at Stuhlmuller Vineyards from 2011 to 2013. Geoffrey Hales of Eureka, has been reappointed, where he has served since 2006. Hales has been a geologist at McBain Associates since 2001. He was a geologist for Kleinfelder Inc. from 1999 to 2001, at Busch Geotechnical Consultants from 1995 to 1999 and at the U.S. Geological Survey in 1995.
Santa Ana Regional Water Quality Control Board Lana Ong Peterson of Orange. Peterson has been senior public affairs representative at Kaiser Permanente Downey Medical Center since 2012, where she was senior communications specialist from 2010 to 2012. Daniel Selmi of Newport Beach. Selmi has been a professor of law at Loyola Law School since 1983. He served as a deputy attorney general at the California Department of Justice, Office of the Attorney General from 1976 to 1983 and as a law clerk for the Honorable Manuel L. Real at the U.S. District Court, Central District of California from 1975 to 1976. William Von Blasingame of Irvine, has been reappointed, where he has served since 2013. Von Blasingame has been a member of the finance committee of the OneOC Board of Directors since 2011. He was senior vice president and general manager of Caribbean Operations at Mirant Energy Company from 2005 to 2007 and held several positions at Edison Mission Energy from 1986 to 2005, including vice president and chief financial officer of the Asia Pacific Region.
San Francisco Regional Water Quality Control Board Jayne Battey of Half Moon Bay. Battey has been facilitator for the Women in Business Program at the Stanford Graduate School of Business since 2013 and owner at Miramar Farms since 2012. She was director of land and environmental management at the Pacific Gas and Electric Company from 2009 to 2012, where she was a land planner from 1983 to 1988.
Recent Reports
The National Drought Resilience Partnership released Report to the Council on Climate Preparedness and Resilience. "Since 2012, significant portions of the country have experienced extreme to exceptional drought conditions, challenging the viability of agricultural production, impacting drinking water supplies, jeopardizing the integrity of critical infrastructure, increasing energy costs, harming ecosystems, and causing extensive economic and health impacts. On March 21, 2016, President Obama signed a Presidential Memorandum directing Federal agencies to build national capabilities for long-term drought resilience. The President tasked the National Drought Resilience Partnership (NDRP) to work collaboratively to deliver on a Federal Action Plan including six goals and 27 associated actions to promote drought resilience nationwide…. This report highlights accomplishments against the President's Action Plan and provides an overview of some of the Administration's work on drought response since 2009."
The U.S. Geological Survey released Cyanobacterial Harmful Algal Blooms and U.S. Geological Survey Science Capabilities. "Cyanobacterial harmful algal blooms (cyanoHABs) are increasingly a global concern. CyanoHABs can threaten human and aquatic ecosystem health; they can cause major economic damage. The toxins produced by some species of cyanobacteria (called cyanotoxins) cause acute and chronic illnesses in humans…. Economic damages related to cyanoHABs include the loss of recreational revenue, decreased property values, and increased drinking-water treatment costs. Nationwide, toxic cyanobacterial harmful algal blooms have been implicated in human and animal illness and death in at least 43 states. In August 2016, at least 19 states had public health advisories because of cyanoHABs."
---