February 2017 – Region 9 Reports
---
REGION 9 REPORTS – FEBRUARY 2017 NEWSLETTER
2017 California Infrastructure Symposium and Awards Dinner Preview
by Matt Kennedy, P.E., T.E., ENV SP, M.ASCE
Region 9 Governor, and Awards Committee Chair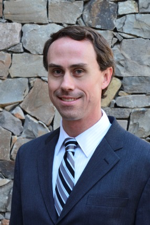 The 2017 California Infrastructure Symposium and Awards Dinner will be held at the California Science Center in Los Angeles on Friday March 31, 2017.  The event is a partnership between the Los Angeles Section and ASCE Region 9.  The Symposium will be an all-day event that is typically attended by engineers, educators, elected officials, professionals and the general public. The Symposium will be primarily comprised of two infrastructure tracks with the following topics:
Transportation Track
-Rail and Transit – Bringing High Speed Rail to Southern California, Los Angeles Metro and Metrolink
-Sustainable Ports – Overview of Southern California's Ports and their Sustainable Development Programs
-Transportation Funding – Sales Tax Measures and Perspectives from Caltrans, the CTC, the State Assembly and Senate
-Hot Topics in Transportation – Self Driving Cars, Los Angeles Transportation Challenges, and Transportation and the NFL LA Rams Stadium
Water Track
-Strengthening Local Drought Resilience – Urban Water Conservation, Statewide Water Use Efficiency Guidelines, and Los Angeles Water Challenges
-Indirect and Direct Potable Water Use – Metropolitan Water District's Long-Term Vision, Indirect and Direct reuse in San Diego and Large Scale Indirect Reuse in Orange County
-Safe and Reliable Water Supply – Water Supplies for Disadvantaged Communities and Small Scale Assistance Programs
-Innovative Approaches for Sustainable Water Supply Infrastructure in the 22nd Century
Speakers from many agencies across California will be involved, including the California High Speed Rail Authority, Metrolink, Port of Los Angeles, City of Los Angeles, State Regional Water Quality Control Board, Google, and the State Legislature.  I hope that many of you reading this will save the date and plan to attend this event.
The Symposium will be immediately followed by a networking reception and a very special IMAX theater showing of the new ASCE movie "Dream Big: Engineering Wonders of the World".
The Annual Region 9 Awards Dinner Banquet and Ceremony will be held in the Samuel Oschin Pavilion in Los Angeles, home of the space shuttle Endeavour!  Outstanding projects and individuals in Region 9 will be presented with awards in this amazing venue.  Several past Region 9 Project Award nominees have gone on to be considered for, and win, the ASCE Outstanding Civil Engineering Achievement (OCEA) award at the National level OPAL awards ceremony.  For the third year in a row, one of the five projects being considered at OCEA is from Region 9: The Emergency & Carryover Storage Project in San Diego.  Well done Region 9 and San Diego Section!  And good luck to all the nominees on March 16, 2017 when the 2017 OCEA Award winner will selected in Arlington, Virginia.
Each year, the many members and individuals who form the foundation of the ASCE Sections, Branches, Institutes, Younger Member and Student chapter groups in Region 9, take the time to recognize the outstanding projects and the selfless efforts of their peers, who contribute to the growth and evolution of the civil engineering profession, and the improvement of the infrastructure we all depend upon.  Each group's annual awards program nominates and recognizes praiseworthy individuals and projects within their geographic areas.  Each Section's award winners (San Francisco, Sacramento, San Diego and Los Angeles) are then nominated up to Region 9, in October each year.  Region 9 then recognizes about 21 outstanding projects and 15 exceptional individuals from across the State of California the following March, during the annual Awards Dinner Ceremony following the California Infrastructure Symposium.
Last year, which was my first year as the Region 9 Awards Committee Chair, I described how very fortunate I have been to be involved in the recognition of so many outstanding individuals and projects at the many levels.  It is a heart-warming experience, and one the recipients never forget.  Now in my second year as the Awards Committee Chair, and first year as a Region 9 Governor, I am excited once more to continue the mission of raising awareness of our nation's infrastructure issues, and recognizing individual member efforts through the Region 9 Awards Program.  An important milestone achieved in 2016 was the alignment of the Sections' and Region's awards programs, and for the first time in 2017 all award nominations will be made through a new online submission system established for each Section.  I am very proud of the tremendous progress the Sections and Region 9 have made in improving and modernizing the awards programs; they have become a shining example to the other ASCE sections and regions. This year, Region 9 received 115 noteworthy nominations for projects and individuals from civil engineering professionals, agencies and companies!  Your 2017 nominations are welcome and encouraged!  You will find a web link to access each Section's online nomination form on their respective section websites as their awards programs roll out in 2017.
For more information and to register for the 2017 California Infrastructure Symposium and Awards Dinner Banquet and Ceremony, please bookmark the California Infrastructure Symposium website at http://www.cais17.org, the Los Angeles Section website at www.ascelasection.org, or the NEW Region 9 web site at http://regions.asce.org/region9/.  We look forward to seeing all of you in Los Angeles on March 31st!
---