Chair: Amin Ghafooripour, PhD, PE Amin is the founder of Padir Consulting Engineers, a structural engineering firm established in San Jose in 2016. Previously, Amin was the CEO of Pars Padir Inc. from 1994-2011, with international structural engineering experience of buildings, offshore platforms, bridges and industrial projects. Amin's almost 20 years of experience in teaching, […]
SEI SF Board of Directors
Chair: Amin Ghafooripour, PhD, PE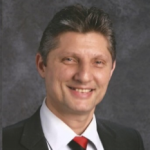 Amin is the founder of Padir Consulting Engineers, a structural engineering firm established in San Jose in 2016. Previously, Amin was the CEO of Pars Padir Inc. from 1994-2011, with international structural engineering experience of buildings, offshore platforms, bridges and industrial projects.
Amin's almost 20 years of experience in teaching, research and engineering design has taken him to 23 different countries in Europe, Middle East and Asia. He has held various academic and managerial positions such as Head of Department, Dean of Research, Dean of Academic Affairs, and Assistant Professor, had led the engineering classes at the private 5-12 school – BASIS Independent Silicon Valley – in California, and the structural engineering courses at Heriot Watt University (Edinburgh & Dubai campuses) and I. Azad University, and is an adjunct professor at Santa Clara University.  Amin had several awards and certifications from the US, UK, Netherland, Denmark, Norway, and Iran for his design works and academic management, including the Excellent Academic Management and Researcher Award, has patented four inventions and published over 70 papers. He is a member of ASCE, SEI, SEANOC, SEAOC, AWC, ASEE, and an ORCID registered researcher.
Past Chair: Vladimir Calugaru, PhD, PE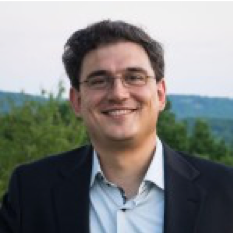 Vladimir is a Senior Engineer at InfraTerra, a consulting firm based in San Francisco, specializing in seismic reliability assessment and seismic resistant design of buildings as well as large infrastructure projects, primarily water, gas, and electricity transmission systems. Before joining InfraTerra, Vladimir was at UC Berkeley busy with coursework and research on seismic isolation for his MS and PhD degrees. His PhD research focused on seismic isolation of tall buildings at near-fault sites, while his MS research involved shake table testing of seismically-isolated liquid storage tanks. Vladimir's undergraduate Alma Mater is the University of Illinois at Urbana‐Champaign. Prior to the current position with SEI, Vladimir has served as the Marketing Director and Vice Chair. Vladimir is also active with the SEAONC Disaster Emergency Services (DES) and Existing Building committees.
Marketing Director: Edward J. Thometz, PE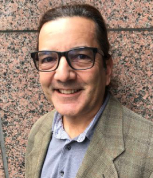 Edward is an in-service bridge inspector for the California Department of Transportation (Caltrans) and has been with Caltrans for 10 years.  Edward performs field structural investigations of the seven state-owned Toll Bridges in the SF Bay Area, and is currently the Lead In-Service Bridge Inspector for the San Francisco-Oakland Bay Bridge East Span.  Previously, Edward had worked as a structural designer for Skidmore Owings & Merrill and Obayashi Corporation (Tokyo, Japan), and as a program manager for product application development at Liquid Software and Risk Management Solutions.
Edward is a California licensed professional civil engineer, and holds certificates for Safety Inspection of In-Service Bridges, Fracture Critical Inspection Techniques for Steel Bridges, and Caltrans Rope Access and Fall Protection Trainer. Edward has a MS in Civil/Structural Engineering from Stanford University, and a BS in Civil Engineering from CSU, Northridge.  Edward is also the Co-Chair for the Bridges Technical Committee for the 2019 California Infrastructure Report Card, Co-Chair for the 5th Orthotropic Bridge Conference, and a member of the SEAONC Disaster Emergency Services (DES) committee.
Edward balances his passion for bridge inspection with a co-passion for cycling, running, and Japanese Language.
Technical Director: Brian Kehoe, PE, SE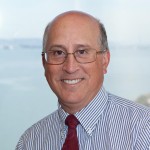 Brian is a Structural Engineer with Wiss, Janney, Elstner Associates, Inc., (WJE) and has been with WJE for more than 30 years. He has a BS degree in Civil Engineering from Northwestern University and a MS degree in Civil Engineering from the University of California, Berkeley. He is a licensed Civil and Structural Engineer in California and a licensed Structural Engineer in Oregon, Utah, and Hawaii. Brian is active in ASCE, ACI, and EERI, a Fellow of ASCE, and a member of the steering committee for the ASCE Standards Committee on Seismic Rehabilitation of Existing Buildings that developed ASCE 41-13. He has also participated in the update of seismic provisions of ASCE 7-16.
Brian is experienced in investigating and designing repairs for structures that have been impacted by or have deteriorated as a result of other catastrophes such as fires, corrosion, wood decay, or cracking. He has assessed structural damage to buildings in the United States and abroad after major earthquakes and has designed repairs for buildings constructed of unreinforced masonry, wood, concrete, and steel. Brian participated in several ATC research projects including ATC-43 for the development of guidelines for evaluation and repair of earthquake damage to concrete and masonry wall buildings, which produced FEMA 306, 307, and 308, and ATC 71 for the update of the guidelines for Rapid Visual Screening of Buildings (FEMA P-154 and P-155). He was a member of the ASCE/SEI reconnaissance teams that visited Christchurch following the 2010 and 2011 earthquakes.
Technical Director: Shanshan Wang, PhD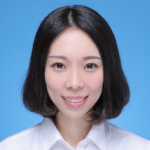 Shanshan is a structural designer in Berkshire Hathaway Specialty Insurance.  Shanshan recently graduated from the University of California, Berkeley with a PhD in Structural Engineering.  Her research, with Professor Steve Mahin, focused on the seismic performance of tall steel buildings and the application of fluid dampers in building structures.  Shanshan is originally from China, and holds a BS in Civil Engineering from Tongji University.  In her spare time, Shanshan enjoys exercise, yoga, and photography.
Technical Director: Francisco Medina, PhD, PE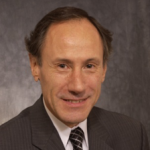 Francisco is a structural designer specializing in earthquake engineering. Francisco has a BS and MS degrees from the University of Chile and a PhD from the University of California, Berkeley. Francisco has his own consulting firm to help clients with their seismic retrofit projects. Francisco has worked on diverse projects, including the seismic retrofit design of the State's Twin Towers in Sacramento with a massive energy dissipation system, including his own sliding cross brace design, and development of tools and models to assess Chile's seismic hazard and financial risk. Francisco balances his engineering work with running, traveling, eating different foods, and photography.
Treasurer: Mark Bird, PE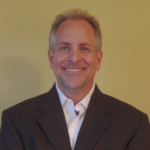 Mark Bird is a structural designer specializing in curtainwall and cladding systems for commercial buildings.  Mark has a BS degree (1993) and a MS Degree (1998) in Civil Engineering from Texas Tech University.  Mark began his career in Dallas, Texas with Design Engineering and Consulting (DEC) where he worked as a design engineer for nine years.  During that time Brian worked on several projects in Hong Kong, Beijing and Manila that required him to relocate overseas for a year.  Mark has extensive experience with high-rise commercial buildings in high wind and high seismic regions.  In 2004 Mark started his own consulting firm, Wesley Engineering Group, Inc. in San Antonio, Texas.  In 2013 he added an office in Walnut Creek and relocated to California.  Mark is a member of ASCE, SEI, the Glass Association of North America (GANA) and SEAOC.