August 2018 – This Month in Sacramento
---
THIS MONTH IN SACRAMENTO – AUGUST 2018 NEWSLETTER
Legislative Update
by Richard Markuson
Region 9 Legislative Advocate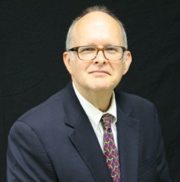 When you read this, the Legislature will be just returning from their July summer recess to complete the final month of this two-year session. Some of the big news from June includes the recall of State Senator Josh Newman (D – Fullerton), author of ASCE sponsored SCR 136 that memorialized Infrastructure Week. The recall was ostensibly because Newman, who was in his first term, voted for SB 1 – the Road Repair and Accountability Act of 2017, that was signed into law on April 28, 2017. This legislative package invests $54 billion over the next decade to fix roads, freeways and bridges in communities across California and puts more dollars toward transit and safety. These funds will be split equally between state and local investments.
The group heading the recall criticized Newman for providing the 27th vote to pass SB 1 but neglected to mention that Republican (and CE) Anthony Cannella ALSO voted for SB 1. Cannella was not recalled. Newman was replaced by Republican Ling Ling Chang. The recall succeeded on a vote of 58.1% to 41.9%. Newman beat Chang in 2016 by .8% (160,230 – 157,732). His 160,230 votes were more that the total votes cast in the recall.
Also, at the top of the June news is the certification of the initiative to repeal SB 1. It will be on the November ballot as Proposition 6. ASCE R9 – which strongly supported SB 1 and infrastructure investments, was featured prominently in the opposition press release when the Secretary of State announced the measure had qualified.
California voters will face twelve measures on November 6, including whether to permit the Legislature to eliminate daylight savings time two days after "falling back" one hour. The time change would also requires a change in federal law.
You can read about the 12 measures here.
State Legislation
The Assembly passed AB 2060 (Eduardo Garcia D – Coachella) and AB 2064 (Gloria D – San Diego) that permit advance grant payments for water projects serving disadvantaged communities.
The Senate approved ASCE supported AB 2062 (Maienschein R – San Diego) that will require planting projects undertaken or approved by Caltrans to include California native wildflowers and native and climate-appropriate vegetation.
The Senate Business, Professions and Economic Development committee passed ASCE supported AB 2596 (Cooley D – Rancho Cordova) that will require the Governor's Office of Business and Economic Development, also known as GO-Biz, to lead the preparation of a California Economic Development Strategic Action Plan.
The Senate Insurance Committee approved AB 2927 (Nazarian D – Van Nuys) that allows the California Earthquake Authority (CEA) to strengthen its existing ability to place a 20% post-event surcharge on CEA policyholders if it has exhausted all other financial resources paying claims after an earthquake. CEA has existing authority to surcharge its own policyholders to secure additional claims-paying capacity, but because of statutory limitations that feature has been able to be considered part of CEA's present claim paying capacity.
The Assembly Housing And Community Development committee passed ASCE supported SB 961 (Allen D – Redondo Beach) that would enact the Second Neighborhood Infill Finance and Transit Improvements Act (NIFTI-2) which would authorize a city or county, to allocate tax revenues of that entity to the district, including revenues derived from local sales and use taxes imposed pursuant to the Bradley-Burns Uniform Local Sales and Use Tax Law or transactions and use taxes imposed in accordance with the Transactions and Use Tax Law, if the area to be financed is within one-half mile of a rail transit station or within 300 feet of a transit rich boulevard served by bus rapid transit or high-frequency bus service, as specified, and among other things, certain conditions relating to housing and the infrastructure financing plan are or will be met.
New Reports of Interest
Public Policy Institute of California has released its fact sheet on Career Technical Education (CTE) in California, says during the 2016–17 school year "close to 800,000 high school students (45%) enrolled in a CTE course" and "nearly 420,000 students (35%)" at community colleges participated in CTE, also finds that "roughly one-third of new jobs in California will require some training beyond high school but less than a four-year degree."
The U.S. Geological Survey released Estimated Use of Water in the United States in 2015. "Water use across the country reached its lowest recorded level in 45 years. According to the report, 322 billion gallons of water per day (Bgal/day) were withdrawn in the United States during 2015. This represents a 9% reduction of water use from 2010 when about 354 Bgal/day were withdrawn and the lowest level since before 1970 (370 Bgal/day)…. In 2015, more than 50% of the total withdrawals in the United States were accounted for by 12 states (in order of withdrawal amounts): California, Texas, Idaho, Florida, Arkansas, New York, Illinois, Colorado, North Carolina, Michigan, Montana, and Nebraska. California accounted for almost 9% of the total withdrawals for all categories and 9% of total freshwater withdrawals. Texas accounted for about 7% of total withdrawals for all categories, predominantly for thermoelectric power generation, irrigation, and public supply…. Texas and California accounted for 59% of the total saline groundwater withdrawals in the United States, mostly for mining. "
The American Public Transportation Association released The Economic Cost of Failing to Modernize Public Transportation. "Failure to invest in public transportation infrastructure modernization, also referred to as State of Good Repair (SGR), over the next six years results in a loss of $340 billion in cumulative business sales from 2017-2023…. [T]ransit systems not in a state of good repair are particularly vulnerable when unanticipated events occur. This can cost a local or regional economy millions of dollars in repairs and lost revenue. Along with the net gains or losses at stake to the U.S. economy, the condition of public transit infrastructure has regional and local implications. As cities throughout America compete to retain key occupations and businesses, the condition and quality of public transit infrastructure play a growing role in what makes a thriving regional economy." This association report provides six case studies that examine the way different agencies are dealing with SGR issues.
Governor's Appointments
Alireza Asgari of Sacramento, has been appointed to the California Board for Professional Engineers, Land Surveyors, and Geologists. Asgari has been a senior structural engineer at the Office of Statewide Health Planning and Development since 2011. He was a senior structural engineer at URS Corporation from 2005 to 2011and an engineer at Walter P. Moore Civil Engineering from 2004 to 2005. Asgari is a member of the Structural Engineers Association of Central California. He earned a Doctor of Philosophy degree in civil engineering from Purdue University and a Master of Science degree in civil engineering from the University of Tehran.
---