May 2018 – This Month in Sacramento
---
THIS MONTH IN SACRAMENTO – MAY 2018 NEWSLETTER
Legislative Update
by Richard Markuson
Region 9 Legislative Advocate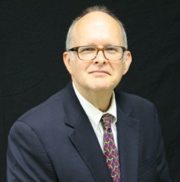 New Bills
Last month we looked at Assembly bills– we'll examine the Senate introductions this month.
SB 919 (Dodd D – Vacaville) Would require DWR to develop a plan to deploy a network of stream gages that includes a determination of funding needs and opportunities for reactivating existing gages. The bill would require the department, in consultation with the board, DFW, the Central Valley Flood Protection Board, interested stakeholders, and, to the extent they wish to consult, local agencies, to develop the plan to address significant gaps in information necessary for water management.
SB 920 (Cannella R – Merced) Current law authorizes persons licensed to engage in the practice of engineering, land surveying, or architecture to form registered limited liability partnerships and foreign limited liability partnerships if specified conditions are met. Existing law requires those partnerships to provide security of no less than $2,000,000 for claims arising out of the partnership's professional practice. Current law repeals these provisions on January 1, 2019. This bill would extend indefinitely the authorization for persons licensed to engage in the practice of engineering, land surveying, or architecture to form limited liability partnerships.
SB 952 (Anderson R – El Cajon) Would state the intent of the Legislature to enact legislation that would require the State Water Resources Control Board to recognize local water agency investment in water supply and will ensure that local agencies receive sufficient credit for these investments in meeting any water conservation or efficiency mandates.
SB 959 (Beall D – Campbell) Under current law, the PUC has regulatory authority over public utilities, including water corporations. This bill would require a water corporation with more than 10,000 service connections to maintain, for a certain period, on its Internet Web site an archive of all advice letters that are pending, approved, or rejected on or after January 1, 2019, in a specified manner and with prescribed information.
SB 961 (Allen D – Redondo Beach) Would enact the Second Neighborhood Infill Finance and Transit Improvements Act, which would similarly authorize a city, county, or city and county to adopt a resolution, at any time before or after the adoption of the infrastructure financing plan for an enhanced infrastructure financing district, to allocate tax revenues of that entity to the district, including revenues derived from local sales and use taxes imposed pursuant to the Bradley-Burns Uniform Local Sales and Use Tax Law or transactions and use taxes imposed in accordance with the Transactions and Use Tax Law, if the area to be financed is within one-half mile of a rail transit station or within 300 feet of a transit rich boulevard served by bus rapid transit or high-frequency bus service, as specified, and among other things, certain conditions relating to housing and the infrastructure financing plan are or will be met.
SB 963 (Allen D – Redondo Beach) Current law authorizes a water replenishment district to establish an annual reserve fund not to exceed $10,000,000, as adjusted annually to reflect percentage increases or decreases in the blended cost of water from district supply sources and, beginning in the 2019–20 fiscal year, requires a minimum of 80% of the reserve to be used for water purchases. Current law excepts from this limitation the unexpended balance of any appropriated funds in a capital improvement project construction account established to pay the cost of a project or projects under construction. This bill would repeal this reserve fund authorization and would make conforming changes.
SB 966 (Wiener D – San Francisco) Would, on or before December 1, 2022, require the State Water Resources Control Board, in consultation with the California Building Standards Commission, to adopt regulations for risk-based water quality standards for the onsite treatment and reuse of non-potable water, as provided. The bill would authorize the state board to contract with public or private entities regarding the content of the standards and would exempt those contracts from, among other provisions, review and approval of the Department of General Services.
SB 979 (Cannella R – Merced) The Water Quality, Supply, and Infrastructure Improvement Act of 2014 provides that the sum of $810,000,000 is to be available, upon appropriation by the Legislature, for expenditures on, and competitive grants and loans to, projects that are included in and implemented in an adopted integrated regional water management plan and respond to climate change and contribute to regional water security. The bond act requires $200,000,000 of that amount to be available for grants for multi-benefit storm-water management projects. This bill would make a non-substantive change in those grant provisions.
SB 993 (Hertzberg D – Van Nuys) Would, on and after January 1, 2019, expand the Sales and Use Tax Law to impose a tax on the purchase of services by businesses in California at a specified percentage of the sales price of the service. The bill would require the tax to be collected and remitted by the seller of the purchased services. The bill would exempt certain types of services, including health care services, from the tax and would exempt from the tax a business with gross receipts of less than $100,000 in the previous four quarters.
SB 998 (Dodd D – Vacaville) Would require an urban and community water system, defined as a public water system that supplies water to more than 200 service connections, to have a written policy on discontinuation of water service to certain types of residences for nonpayment available in English, Spanish, or any other language spoken by at least 10% of the people residing in its service area. The bill would require the policy to include certain components, be available on the system's Internet Web site, and be provided to customers in writing, upon request.
SB 1037 (Cannella R – Merced) Prior to receiving an apportionment of funds under the Road Maintenance and Rehabilitation Program from the Controller in a fiscal year, current law requires a city or county to submit to the California Transportation Commission a list of projects proposed to be funded with these funds. Current law requires the commission to report to the Controller the cities and counties that have submitted a list of projects and requires the Controller, upon receipt of an initial or subsequent report, to apportion funds to cities and counties included in the report, as specified. This bill would make non-substantive changes to the provisions requiring the commission to submit the specified reports to the Controller.
SB 1145 (Leyva D – Chino) Current law authorizes a district to finance, among other things, the purchase, construction, expansion, or rehabilitation of property and related planning and design work. Current law prohibits a district from financing routine maintenance and repair work. This bill, instead, would authorize a district to finance the ongoing or capitalized costs to maintain public capital facilities financed by the district.
SB 1215 (Hertzberg D – Van Nuys) Current law declares it to be the established policy of the state that every human being has the right to safe, clean, affordable, and accessible water adequate for human consumption, cooking, and sanitary purposes. This bill would also authorize the state board to set timeline and performance measures to facilitate completion of extension of service of drinking water.
SB 1262 (Newman D – Brea) Would remove the cap on the number of projects for which the Department of Transportation is authorized to use the CM/GC method, eliminate the minimum construction costs limitation, and make conforming changes to existing provisions. The bill would impose the requirement to use department employees or consultants to perform project design and engineering services on at least 2/3 of the projects delivered by the department utilizing the CM/GC method. The bill would delete the existing report requirements.
SB 1326 (Hueso D – Chula Vista) Current law, with specified exceptions, provides that provisions, clauses, covenants, or agreements contained in, collateral to, or affecting any construction contract entered into on or after January 1, 2013, with the owner of privately owned real property to be improved and as to which the owner is not acting as a contractor or supplier of materials or equipment to the work, that purport to impose on any contractor, subcontractor, or supplier of goods or services, or relieve the owner from, liability are unenforceable to the extent of the active negligence of the owner, including that of its employees. This bill would clarify that the contractual provisions described above are unenforceable if the liability purported to be imposed is caused, in whole or in part, by the active negligence of the owner or its employees.
Recent Reports
Agronomy released "Climate Change Trends and Impacts on California Agriculture: A Detailed Review." "Among the warning signs found in California are increased maximum and decreased minimum temperatures, unpredictable precipitation, reduced snowpack, and a greater frequency of climate emergencies (like droughts and floods)…. Fruits like apricots, peaches, nectarines, and plums have specific cold-weather requirements (at least as they're grown now). Currently, about 20-45% of the Central Valley is able to support those crops; by the end of the century, only 10% of that same area will be suitable…. For crops requiring even more cold weather, like apples, cherries, and pears? 'Virtually no areas will remain suitable by 2041-2060.'… Certain locations are more at risk; the Salinas Valley and the San Joaquin Valley looks to be the most vulnerable, while Northern California's wine country may not be hit as hard…. Alfalfa yields may actually see an increase.… Other crops, however, like oranges, almonds, and avocados, are likely to see moderate to substantial declines in yield."
Science Advances released Global Climate Change and Local Land Subsidence Exacerbate Inundation Risk to the San Francisco Bay Area "Under the new projections, San Francisco International Airport could see half of its runway submerged by the year 2100. Original estimates that did not include land subsidence were much lower. Other areas around the Bay that have been built on engineered landfill, like parts of Foster City and Treasure Island, are particularly vulnerable to the dual impact of subsidence and sea level rise . [T]he new estimates take into account a range of outcomes, from a 'best case scenario' of sea level rise—assuming countries follow the 2015 Paris agreement for emissions reductions—to more extreme cases, where the sea level rises faster because of an accelerated melting of Antarctic ice. At the more severe end of the spectrum, the level of flooding would far exceed the effects of sinking land." (New York Times, Mar. 7, 2018).
UC Berkeley Institute of Transportation Studies released Future of Mobility White Paper. "Transportation is arguably experiencing its most transformative revolution since the introduction of the automobile. Concerns over climate change and equity are converging with dramatic technological advances… [This white paper] aggregate[s] current information and research on the state of key trends and emerging technologies/services, documented impacts on California's transportation ecosystem, and future growth projections."
Next 10 and Beacon Economics released The Road Ahead for Zero-Emission Vehicles in California: Market Trends and Policy Analysis "Buoyed by an exceptional sales year in 2017, the state's electric vehicle market will continue to grow this year and will reach 1.5 million zero-emission vehicles by 2025, an earlier target set by Gov. Jerry Brown . 2018 sales will piggyback on a 29.1 percent increase of zero-emission vehicle sales in California in 2017, a turning point year. Currently, 337,483 zero-emission vehicles have been sold in California, reaching nearly 5 percent of the state's market share. Brown wants to speed sales even more. Last week, he set a new goal of 5 million zero-emission vehicles by 2030, a number the report said will be a challenge to meet unless more charging infrastructure is built . California has reached 16,549 public charging outlets, most in the nation. But that works out to be 0.05 per each zero-emission vehicle on the road in the state, "one of the lowest ratios in the country." (Orange County Register, Feb. 4, 2018)
Caltrans has released "Active Transportation in California, The Non-Motorized Transportation Facilities Report for Fiscal Year 2016-17," lists current "non-motorized transportation projects" focusing on bicycling and walking, notes the League of American Bicyclists' annual Bicycle Friendly State Survey ranked California third in the nation, an improvement from 19th in 2013; also notes SB 1, the Road Repair and Accountability Act, added $100 million per year to the Active Transportation Project, bringing total funding to $225 million annually.
California Dept. of Water Resources released results of its third manual snow survey at Phillips Station just west of Echo Summit on US 50, finds "a snow water equivalent of 29.4 inches, which is 39 percent of normal for early March."
CA State Auditor's office has released its report, "State and Regional Water Boards: They Must Do More to Ensure That Local Jurisdictions' Costs to Reduce Storm Water Pollution Are Necessary and Appropriate," says regional boards "have not adequately considered the overall costs that local jurisdictions would incur to implement pollution control requirements they impose," says "Los Angeles estimates it will spend $8.8 million over three years to comply with one requirement and that another pollutant control plan could cost 41 jurisdictions in the Los Angeles region over $1.4 billion."
League of California Cities and California State Assn. of Counties have released their report, "Homelessness in California," the "culmination of more than a year of work by a joint task force formed in the fall of 2016" that "details tools and resources" for cities and counties to address homelessness, noting "the official count" of the homeless population in California is 134,278, "but experts agree the real number is far higher;" includes case studies and a "template that local governments can use to create a homelessness plan."
Appointments
By Senate Rules
To the Delta Stewardship Council: Maria Mehranian, La Canada, Democrat, chief financial officer at Cordoba Corporation. Term ends February 3, 2022.
To the Sacramento-San Joaquin Delta Conservancy Governing Board: George Woolverton, Marina Del Rey, Democrat, attorney and co-president of Stockwell, Harris, Woolverton & Helphrey. Term ends February 28, 2022.
By Governor.
Reappointed to the California Water Commission: Daniel Curtin, 69, Carmichael, Democrat, director of the CA Conference of Carpenters since 2001.
---