Upcoming events
August 6th
10:00am-1:00pm
California Academy of Sciences: Green Building and Architecture Behind-the-Scenes Tour
Please join the ASCE Sustainability Committee for a Green Building and Architecture Behind-the-Scenes tour of the California Academy of Sciences.
The building is an exhibit in itself! Spend an hour going behind the scenes to learn what makes it the greenest museum on Earth. Discover what makes their Living Roof so green (hint: it's more than plants), what makes their building's construction so special, and how even their collections are maintained in a sustainable way.
Preregistration required: https://www.eventbrite.com/e/green-building-and-architecture-behind-the-scenes-tour-tickets-36325338064
Past Events
Sustainable Water Infrastructure Tour @ UCBerkeley
Saturday, April 29th, 2017
UC Berekley Tour Photos
https://www.dropbox.com/sh/s09v22774u41tng/AAAqkuoc3I-wex8XkMJ9BGhpa?dl=0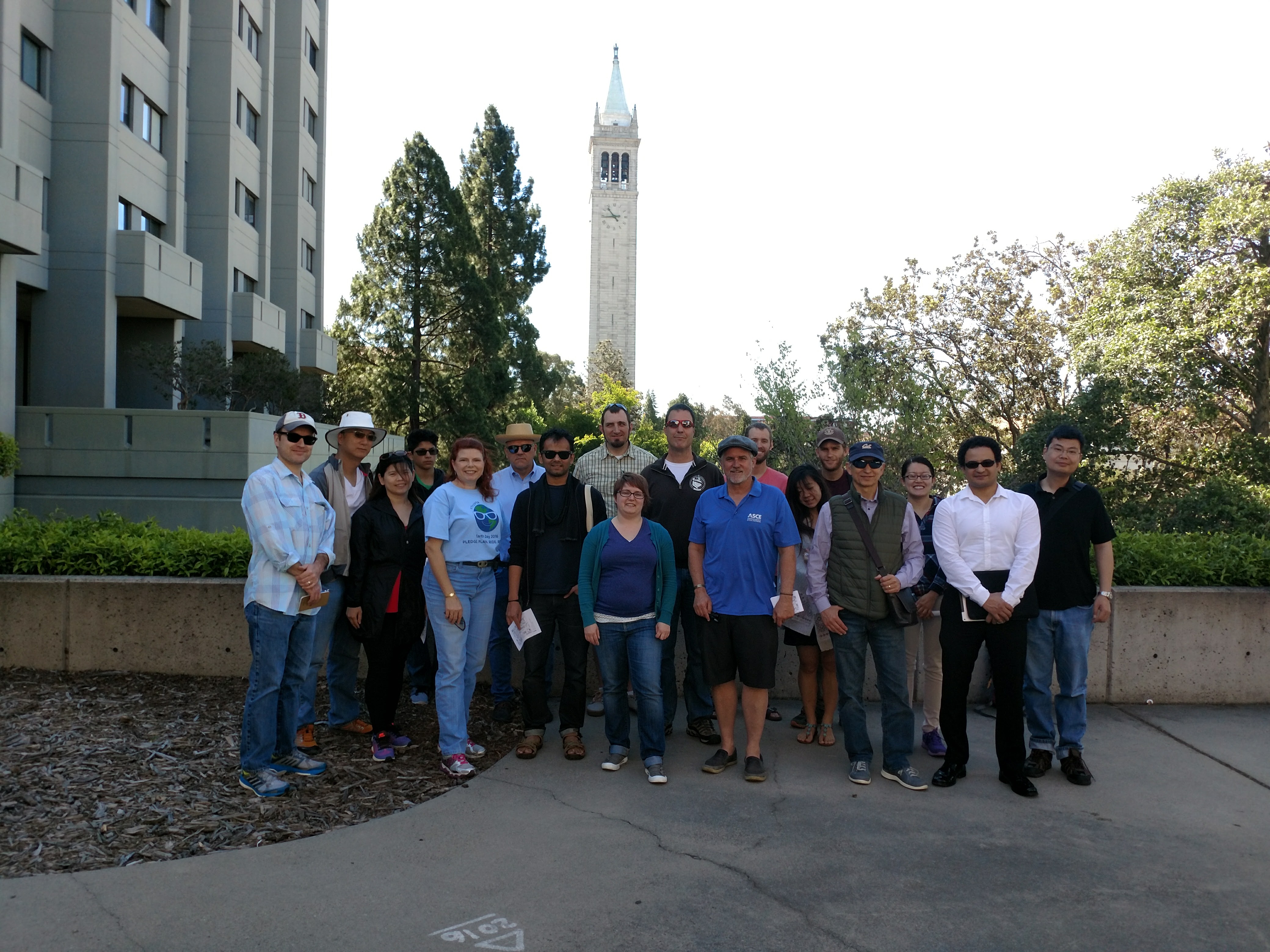 ---
Join us for out monthly sustainability calls:
Every 3rd Wednesday, 5-6pm.
Call in info: Dial in (515) 739-1030, Access Code 882-902-281
The Sustainability Committee is busy organizing the following sustainability tours for 2017, join our email list to receive details and event announcements.
Sustainable Water Infrastructure tour – Berkeley
Holloway Green Streets – San Francisco
California Academy of Sciences – San Francisco
Sustainable Winery tour and tasting – Livermore
Transbay Roof Deck tour – San Francisco
If you have an idea for a sustainability tour or event, please contact our committee chair, Rachael Keish
Vision
The ASCE San Francisco Section Sustainability Committee is an agent for enhancing our community and our quality of life through environmentally, socially, and economically responsible civil engineering practices within the San Francisco Section in a manner consistent with the purposes of ASCE.
Mission Statement
The ASCE San Francisco Section Sustainability Committee will:
Promote, practice, and advocate sustainability principles through professional development, innovation, and outreach activities within the San Francisco Section.
Lead the civil engineering community in the San Francisco Section to become practitioners of sustainable civil engineering principles and practices.
Generate ideas and to identify potential opportunities and strategies that will expand and enhance the leadership role of ASCE San Francisco Section in advancing science, engineering and technology and in building capacity for sustainable development in a local perspective.
Use partnerships and coalition building opportunities that will promote and encourage sustainable engineering education and practice.
Help us – Get Involved
The Sustainability Committee currently meets monthly by teleconference on the third Wednesday of the month from 5PM to 6PM Pacific Time.  Please contact the current Chair, Rachel Keish, at rachael@keish-environmental.com for details and to be added to the committee's email list.
The Sustainability Committee is continually seeking new individuals and partner organizations to join our mission.  To successfully bring sustainability into the forefront of civil engineering there must be a collaborative effort that includes stakeholders and practitioners at all levels of development.